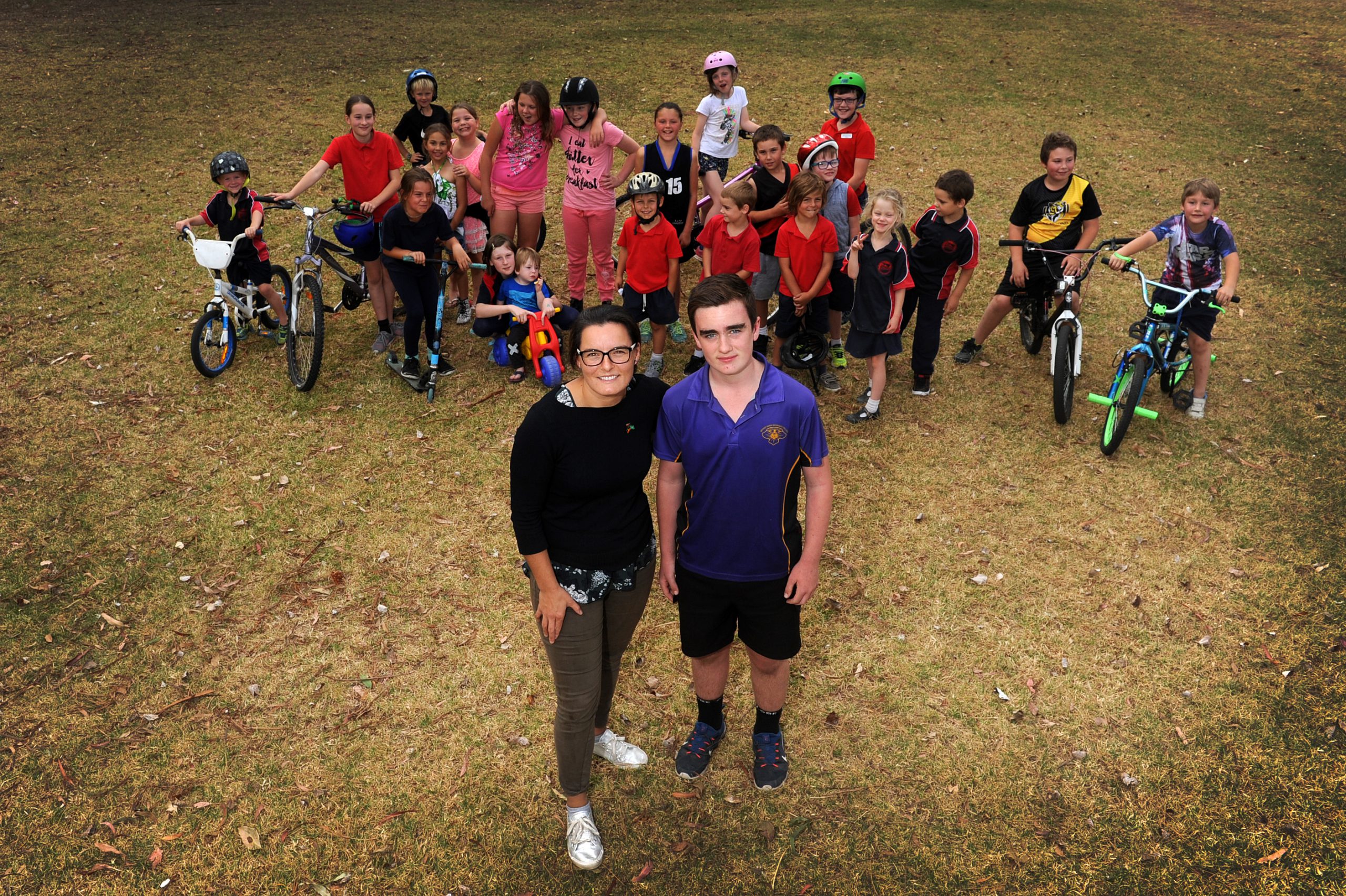 From small beginnings as the idea of a bored Boolarra youth, the soon-to-begin construction of a BMX track in the town park highlights the power of community spirit.
Twelve years old at the time, Quinn O'Kane and his mates were sick of doing "ghosties" down the main street and suggested a BMX track be built.
Boolarra resident Eloise Brick got behind the idea, and along with the Boolarra Community Development Group, undertook the work to turn it into reality.
The group found a suitable location, in Centenary Park near the skate park, conducted extensive community engagement to gauge the community's interest in the project, engineered a site-specific design, sourced all the funding required and is now ready to begin construction.
Ms Brick said the group had received great feedback from the community with the overwhelming majority of survey participants praising the concept.
"It was just a tick the box kind of thing but people were writing essays on the back – 'this is a great idea for Boolarra'," she said.
"There was a youth worker … she wrote the most beautiful comments about how kids need to have access to all-abilities, free-styling activities to keep them occupied and actively engaged.
"It was so great to hear from a local supporting it and seeing there is so much value in it, not just today or tomorrow, but hundreds of kids visiting hundreds of times in years to come and it plays so well in with the park."
Ms Brick said the skate park was highly utilised and the BMX track next to it would alleviate some of the congestion.
"It is a great asset for families to have another place to go. This park here is not so teenager-friendly. It is great for the little kids but there is not much in town to do when you're a teenager," she said.
"My husband has the machines to do it and he is an ex-motorbiker as well so he knows how to build the track … so he has volunteered to build it and the funding is for the materials and some drainage work."
Quinn said lots of his friends were excited for the BMX track to be finished.
"There isn't much else to do here," he said. "I've got lots of friends who are keen to use it, and even some in Mirboo North."