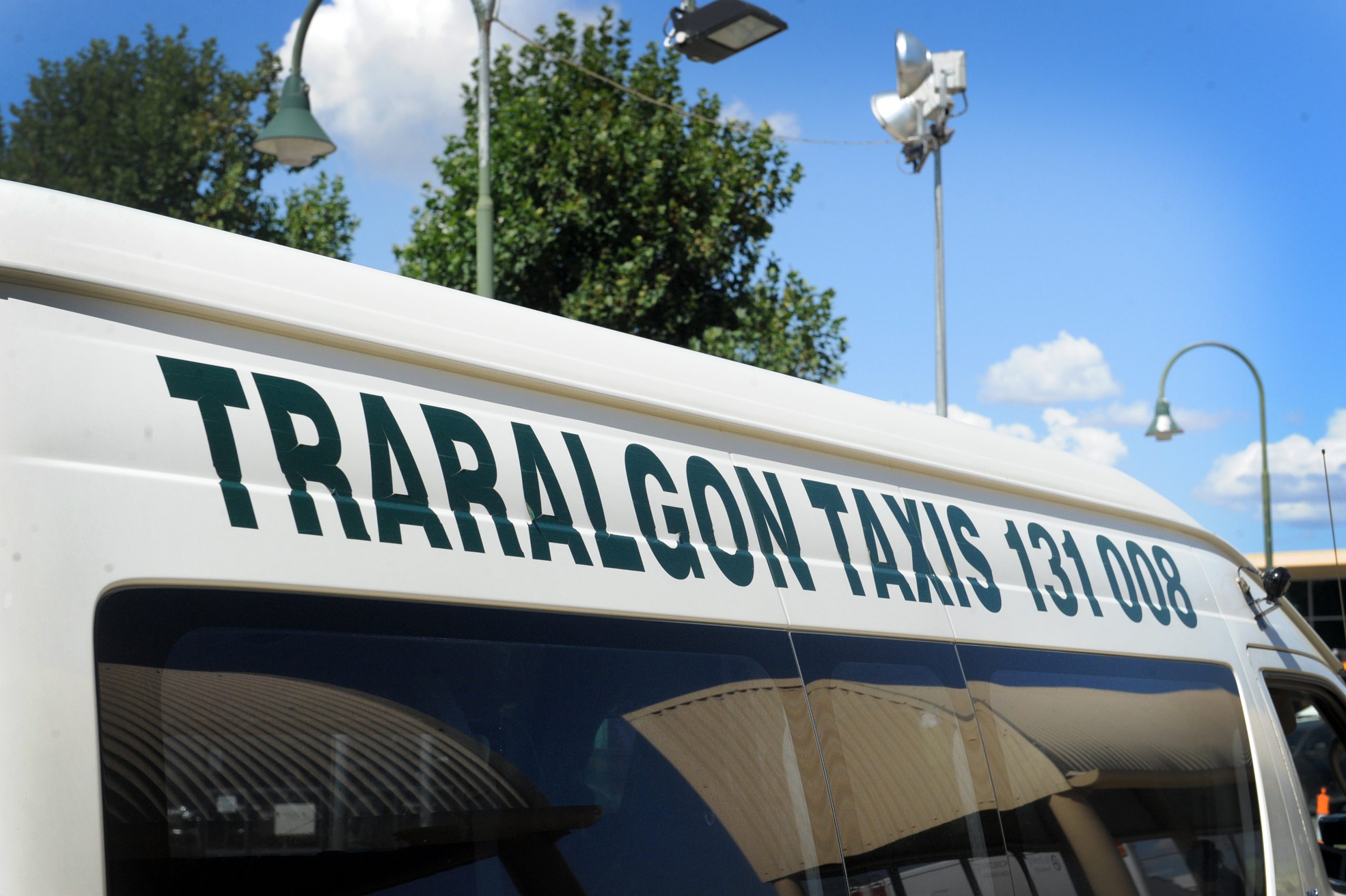 Traralgon Taxis has told its drivers not to service the taxi rank outside Traralgon plaza on Franklin Street in "times of trouble" following a number of attacks on cabbies in recent weeks.
On Thursday a taxi driver was threatened with a knife by a young girl and told their "head would be cut off", while in a separate incident, the side doors of two taxis were "kicked in" by a group of young people.
Traralgon Taxis called a crisis meeting on Friday morning to address the growing concerns of their drivers' welfare and safety at the town's main taxi pick-up and drop-off zone.
Victoria Police said it would continue to work with the company, and other public transport operators, to address the problem.
Member for Morwell Russell Northe labelled the incidents as "just completely unsatisfactory", a month after calling on the state government to fund protective service officers in the town to address safety concerns raised by taxi drivers.
Traralgon Taxis network service provider manager Ken Krieger said drivers were being "intimidated" and "threatened", and some were losing sleep, over the incidents which have been a "growing problem for the last 12 months".
Mr Krieger told The Express the incidents had been reported to police, and the company had instructed its drivers to "not service the front of the plaza in times of trouble".
"It's our main taxi rank, but should any trouble be observed all drivers have been instructed to report back to the base that there's trouble brewing at the plaza whereby an alternate system will be put in place," Mr Krieger said.
"Essentially it will mean that we won't assemble there anymore and when picking up or picking up patrons from the plaza, that will only be done through the rear entrance.
"It's been a growing problem over the last 12 months, the kids seem to congregate there but you have to ask the people that are there all the time."
According to Mr Krieger, on a number of occasions "kids" have attempted to provoke taxi drivers "to hit them", with taxi drivers left hamstrung as to what to do.
"They're circling our cars, they're opening and closing doors while patrons are trying to get in and out, they're pouring drinks and throwing food and rubbish at the cars and threatening the drivers," Mr Krieger said.
"One was threatened with a knife on Thursday night by a quite young girl. She said 'I will cut your f****** head off', and on the same night a group of kids kicked the sides of two taxis leaving significant dents in the cars."
"Two of the taxi drivers in particular are very stressed out about these incidents … they're losing sleep"
In February, member for Morwell Russell North proposed a two-year pilot program to introduce additional protective service and transport authorised officers into the Latrobe Valley, including at the taxi rank in Traralgon.
The program would cost about $2.8 million but Mr Northe said during the announcement the cost would be offset with an increase in commuter usage and a decrease in fare evasion on public transport across the region.
"That would see protective service officers to be able to be located at this precise location and that of other taxi ranks and bus terminals across Latrobe City," Mr Northe said on Friday.
"Enough is enough, there have already been very serious incidents in this precinct and until we're able to get a physical presence on site, my fear is these types of incidents will continue."
"Part of the overall problem is that people are being deterred from using transport options, whether that be taxi, bus or train because of ongoing anti-social behaviour and that's just completely unfair to law-abiding citizens."
Mr Krieger said the change in policy would protect the safety of the company's drivers, and members of the public.
"These patrons may be inconvenienced, there's no doubt about that. Some of our passengers are elderly and require help but this is to protect their safety as well as the drivers," he said.
"People are too scared to stand out the front of the plaza so we've found increasingly over the past few months people have been calling taxis to pick them up from outside the police station."
Victoria Police Inspector Dean Thomas said "police will continue to work with Traralgon Taxis, public transport operators and other local businesses to combat these problems to ensure community safety".