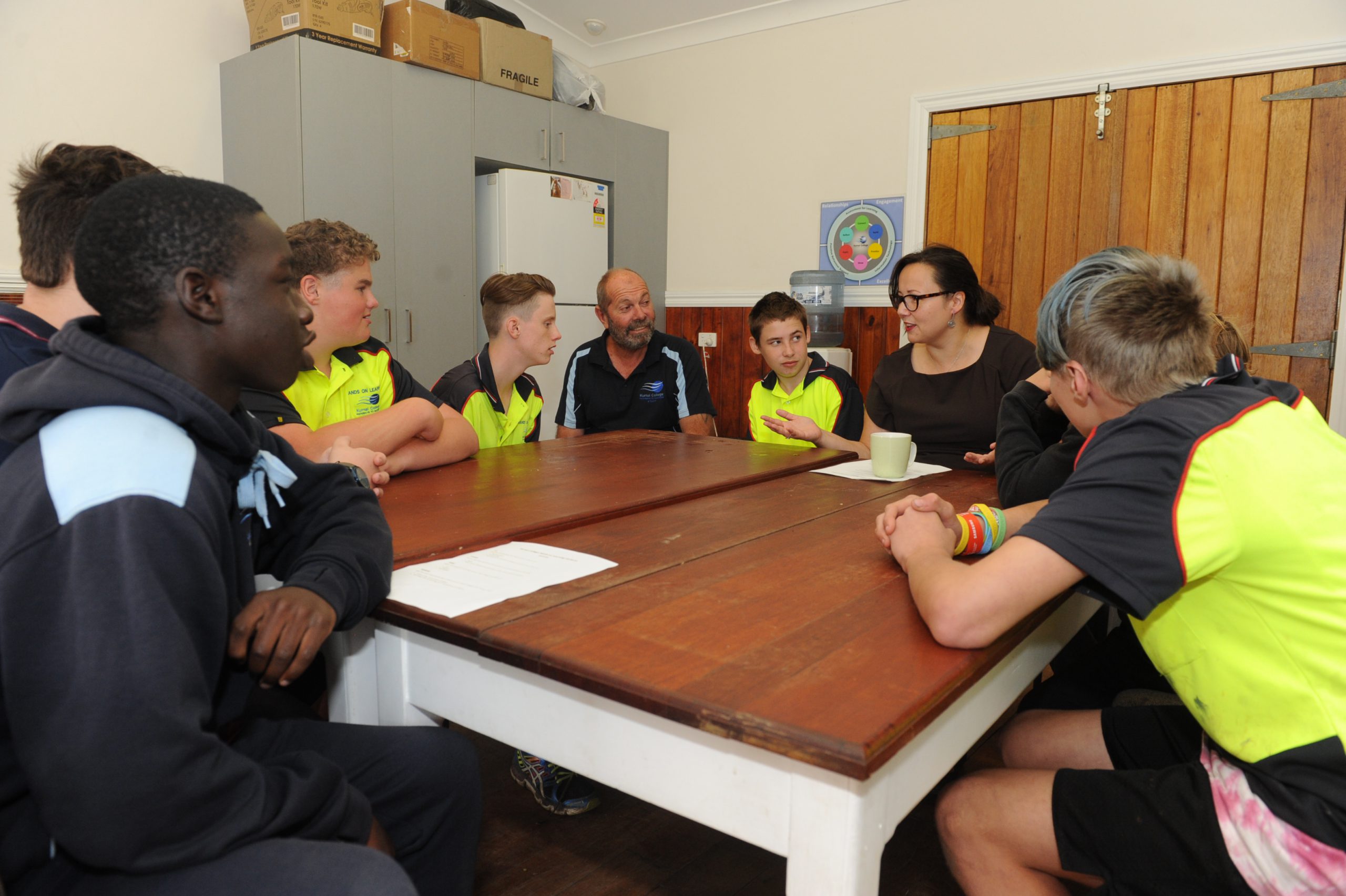 With plenty to be proud of already, students in the Hands on Learning program at Kurnai College's Morwell campus are about to send four students to represent the program at State Parliament.
Hands on Learning is a program that uses practical, skills-based activities to help students learn and develop their abilities, and has been operating in Gippsland for 10 years.
Jai and Khamis will speak at Parliament House about how the Hands on Learning program has benefitted them personally, and there will also be a display of some of the things program participants from throughout the state have made in the program, including a bench seat built by Kurnai College students.
Member for Eastern Victoria Harrient Shing dropped in to the school to help Jai and Khamis practice what they would say ahead of the big day.
Jai said the Hands on Learning program had helped improve his behaviour, learning and attitude towards school.
"I didn't enjoy school or the work … I was a bit of a troublemaker and I wasn't very focused," he said.
"[Hands on Learning] has helped a lot to build my confidence," he said.
"I like school now; I enjoy coming and we actually use our hands."
Jai also said the program had helped him develop friendships, leadership skills and also helped him to identify situations of bullying and how to intervene in appropriate ways.
"As soon as you walk in the door [to the Hands on Learning hut], the bullying stops," he said.
"Everyone in the program, you see them step in when there is bullying and you learn how to solve bullying."
Before he began participating in the Hands on Learning program, Khamis said he struggled with maths.
"Now I can be like, 'I can do this' and I'm not scared of maths anymore," he said.
"Now I can talk to my teachers, I used to be too shy. Now I can ask them questions.
"I want to do well for my school."
Affectionately referred to by his students as Stubbsey, Michael Stubbe, who operates the Hands On Learning program at Kurnai, said it is important to recognise that not all students learn in the same ways.
"We built this [hut] seven years ago, everything you see here, with the gardens and everything, we built from scratch," he said.
"We often spend recess and lunch together, I'll take them shopping for ingredients, and it gives them those real-life skills."