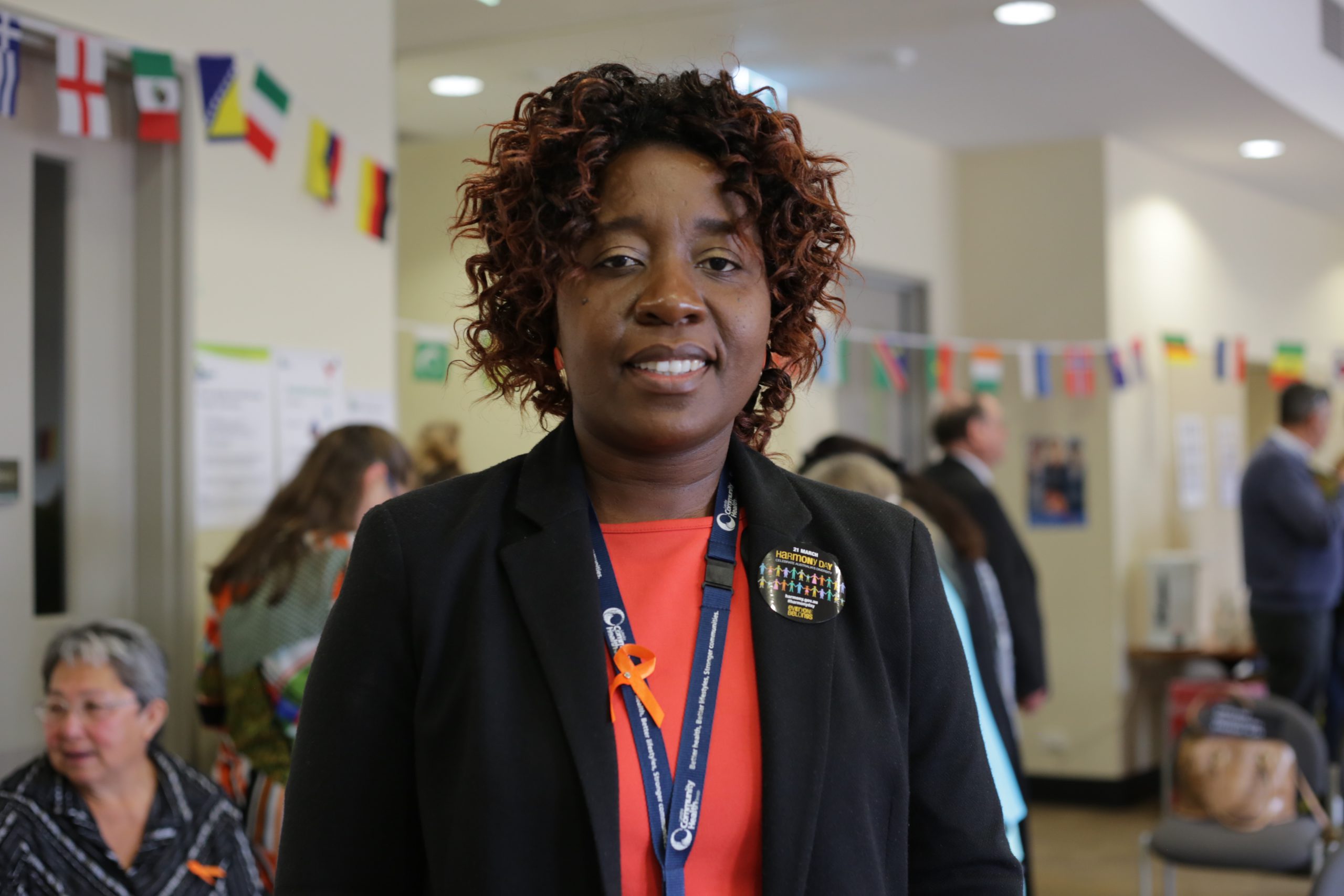 Amongst homemade food, a drum circle and friendly conversation, speakers at Latrobe Community Health Service's Harmony Day morning tea in Morwell launched a new strategic plan to address issues in Gippsland's multicultural communities.
The service's multicultural strategic planner Leslie Smith said she travelled across Gippsland to meet with communities, multicultural groups and service providers to discover where the concerns were.
"The three tops [issues] consistently all across Gippsland, no matter whether I spoke to an older Italian well-established community or whether I spoke to a new arrival refugee community, were education, employment and social connection," Ms Smith said.

LCHS is the lead agency of the four-year plan, which will be delivered in partnership with Latrobe City Council, Gippsland Ethnic Communities Council and the Centre for Multicultural Youth.

Ms Smith said through the plan there was funding available to agencies with specialty skills to implement small projects.

LCHS refugee health nurse Shupi Wadyehwata spoke at the Harmony Day event in the Latrobe Valley – the most multicultural settlement in Gippsland.
She said the strategic plan took a holistic approach to health.
"The definition of health by World Health Organisation 1948 is defined as health as a state of complete physical, mental and social wellbeing, not only the absence of disease," Ms Wadyehwata said.
She said in her work as a refugee health nurse, she identified language as the priority in achieving wellbeing.

"Once language is improved then it means you can be educated … and with employment there is financial stability, then in the end we have improved health outcomes," Ms Wadyehwata said.
She said many of her clients had fled war zones, having faced torture and traumatic experiences, and improved language meant they could articulate their problems with their general practitioner.
"Some people, they're not able to say anything to anyone, so we actually have a lot of depression."