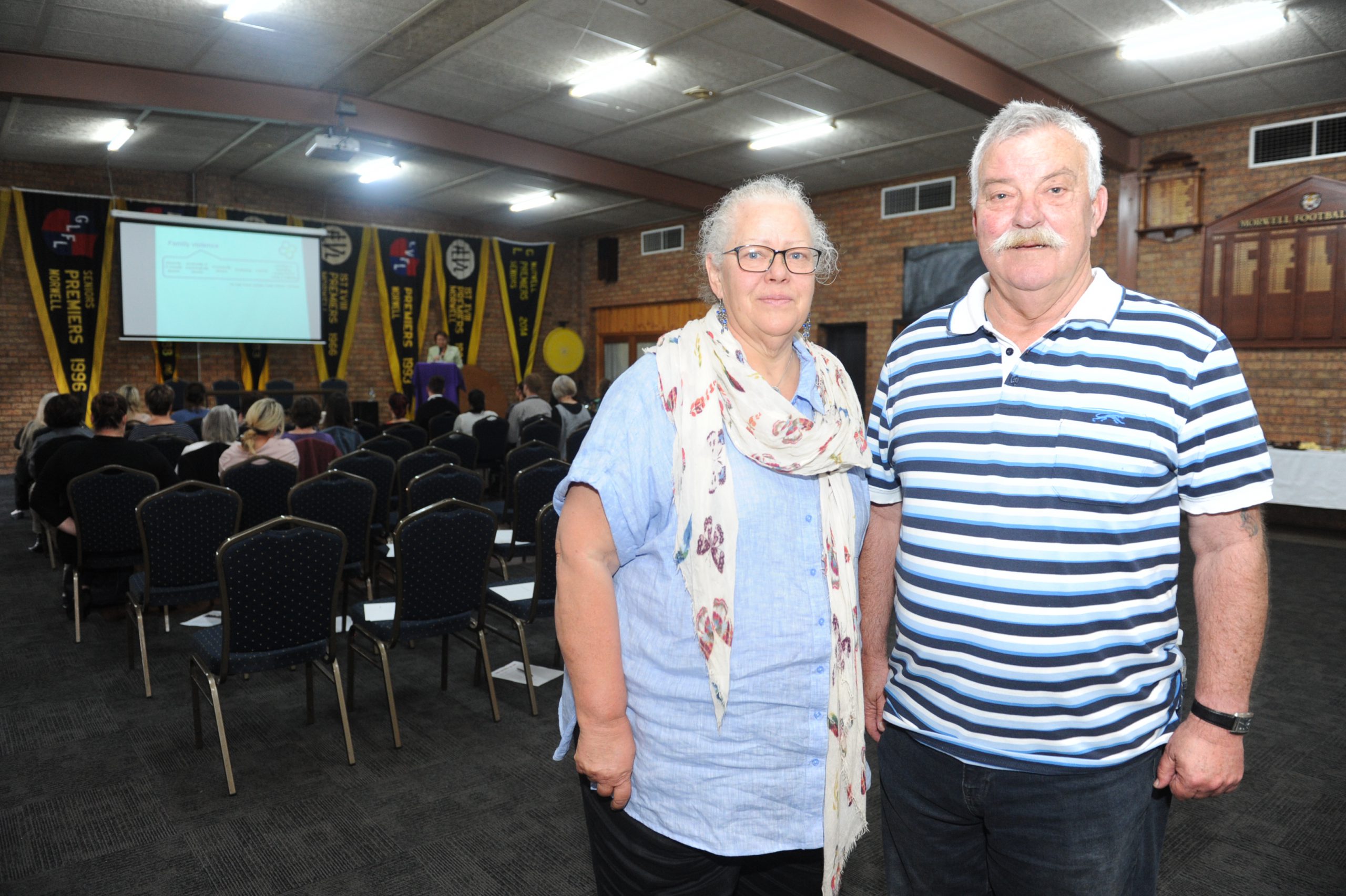 The performances Three Sides of the Coin theatre troupe actors Anna Bardlsey and Ken Wolfe act out are far more than just stories, they are lived experiences.
Performing at a forum exploring the links between gambling, crime and family violence in Morwell on Thursday, the theatre troupe told Ken's story of addiction and recovery, which it hopes will spark conversation about the dangers of gambling
"[The play] shows a position in my life where I was married with two children and I had a gambling addiction," he said.
"It was out of control and my behaviour towards my wife was nothing short of appalling.
"There was domestic violence in the form of intimidation and control."
Ken was eventually jailed for illegally sourcing money to feed his gambling addiction, which he said gave him the much-needed time and space to admit to his addiction and work through it.
"Then it shows how my family dealt with that, how my family reconnected," he said.
"There was a lot of honesty involved; but now we have the ability to lead fulfilling, normal lives without the ghosts of gambling, without the shadow and mist of gambling."
Anna, who plays Ken's wife in the performance, has a powerful story of her own.
"I became addicted to the pokies. I went to escape a difficult life at home and I started going and I couldn't get out," she said.
"It cost me heaps of money, heaps of time and all my self esteem. It was a huge cost to myself.
"It was in secret, it was shameful and the shame of being a gambler overrode everything else and I didn't know how to ask for help."
Anna said she would become so filled with disgust at her addiction that sometimes she would stop, but then she would be drawn back in again in a nasty cycle.
"The responsible gambling campaigns didn't help and the 'set a limit' campaigns didn't help either," she said.
"I very rarely walked away with any winnings. I think I walked away with winnings once.
"I had a very good mask, I was hiding."
Anna said she tried a wide range of different therapies to help her out of her addiction, describing the recovery process as "hard, but worth it".
"I found that it is me who has to change, and it helped me to understand about how I had to own my story," she said.
"And now I'm writing a different ending. An ending I'm proud of.
"I am entirely different person now. I have something to offer now that was hidden."
Both Ken and Anna said it was important for people to know the impacts gambling addictions can have on people, and described the industry as "predatory and immoral".
"There are hundreds and thousands of other people who feel that same shame and so I'm going to keep doing this until someone else steps up to do it," Anna said.