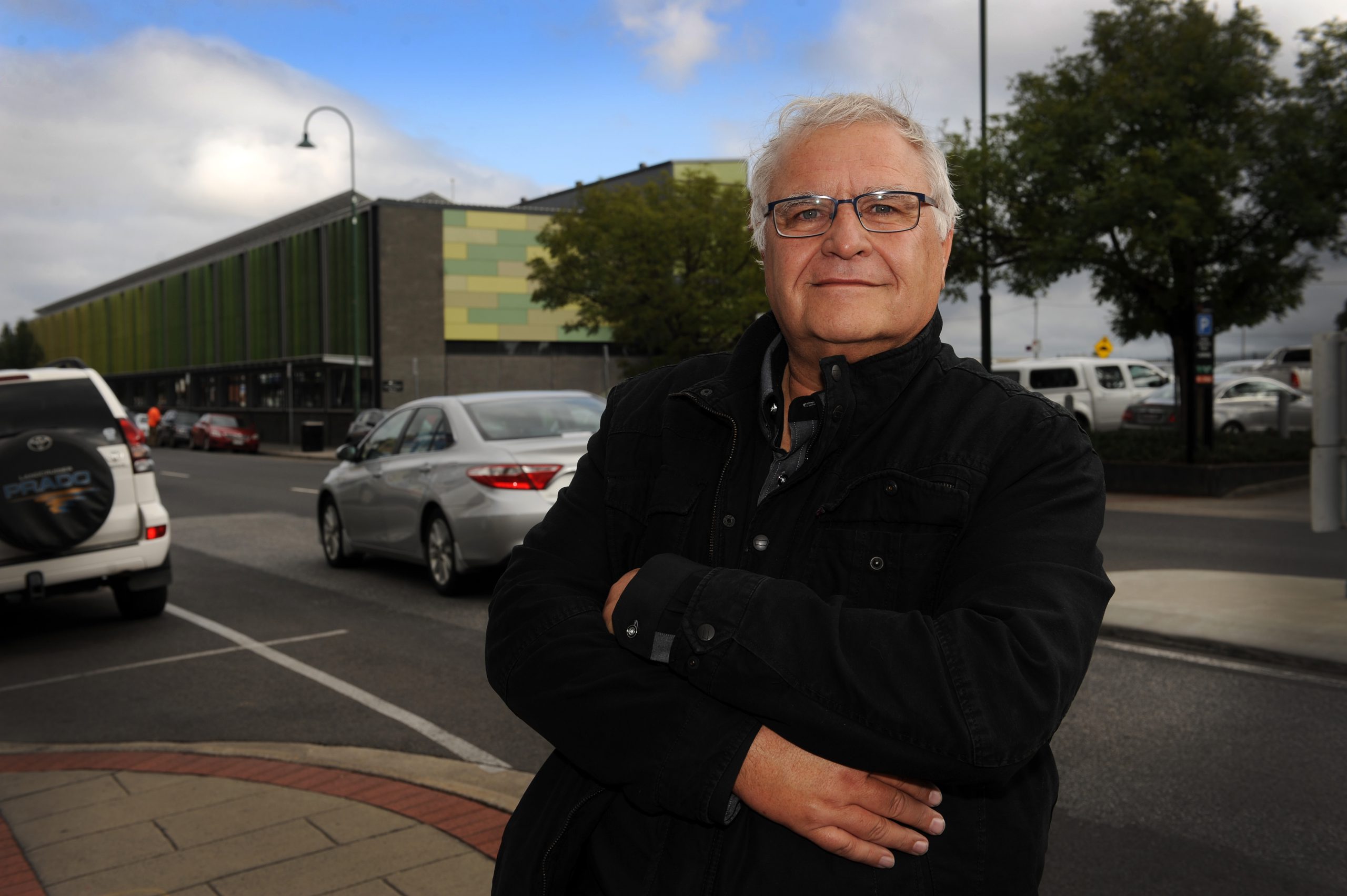 "When a large truck of excrement hits a large rotating object, it takes a long time to clean up."
While retrenched Hazelwood Power Station employee Chris Barfoot is honest about the devastation the closure of station has had on the Latrobe Valley community, he isn't despairing for the region's future.
"We had a downturn, there is no two ways about that. As soon as you take out the spending that was involved with Hazelwood Power Station … it hits the surrounding people and industries hard," he said.
"But things are changing, things are improving."
A third generation employee at the station, Mr Barfoot worked at Hazelwood for 33 years and said that while at least a downsize was expected, the November announcement of its impending closure came as a shock to many.
"There was no doubt we were in a stage of palliative care. The station was dying," he said.
"What was the shock was that we knew an announcement was coming, but we didn't know whether we would be seeing half of the units closed or two-thirds.
"We thought there was a rare chance that we would close everything, so when it came out with closing everything, it was a little bit of a shock, but not a massive surprise."
Twelve months on, Mr Barfoot is encouraged by the "depth of opportunity in the Latrobe Valley",
"To step outside of Hazelwood is to change your mindset, is to see the world differently again," he said.
"People around us are already innovating, we are seeing new businesses start, we are seeing new things happening around the Earthworker factory, [the] new hemp processing factory, new proposals by APM, a lot of the work that has been done by the [Latrobe Valley Authority] in getting the train manufacturer and everything like that."
Mr Barfoot said industry diversification had been needed in the region for a long time.
"I see a lot of potential in steel fabrication work still, particularly when you look at the potential for things like the towers for wind turbines, and that is something that only one factory makes in Victoria and we could certainly offer them a lot of competition," he said.
"There is a lot of potential in high voltage work.
"I'm not as depressed about the future as some."
Mr Barfoot is now semi-retired and works part time for the Latrobe Community Power Hub.
"Other [ex-Hazelwood workers] are working in a lot more transitory roles, they tend to do a lot more outages and shut down works and travelling around the country chasing work as it becomes available, which is a disappointment, but that is the reality of the labour market at this point," he said.
"I know that I have been retrained, my wife managed to get some retraining, we are both employed again. We have seen benefits from the work of the LVA, Gippsland Trades and Labour Council, the other groups that have chipped in to help.
"The important thing now is to embrace that change and to carry it forward to the future."