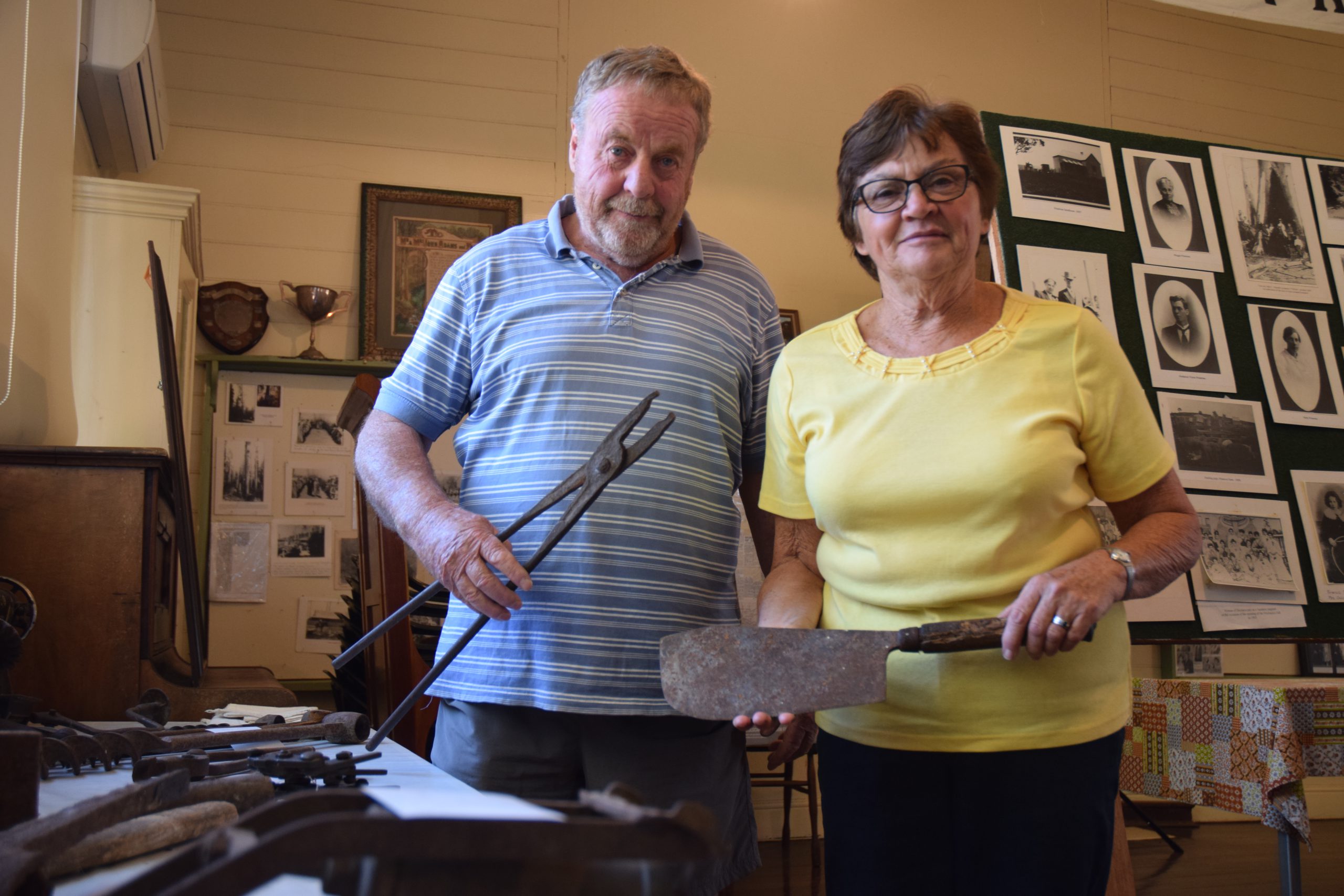 A rare glimpse into the life of a dozen or so settlements along the Grand Ridge Road was offered to the public yesterday as the Boolarra and District Historical Society opened its doors to a time rarely spoken about these days.

Once a thriving region and full of families and farming communities, the area now consists of hundreds of hectares of pine plantations which make up a significant proportion of the region's logging blueprint.
Ian Hibbins has lived at Boolarra for 73 years.
His memories range from family outings along the iconic stretch of road and visiting the settlements along the way to Saturday nights in the town when Boolarra was a hive of entertainment for the outlying communities.
Places including Budgeree, Budgeree East, Ryton, Gunyah, Boolarra South, Mirboo East, and Darlimurla will feature in a nostalgia display with a range of images and farming tools to be exhibited.
Inside the historical society's museum on the corner of Tarwin and Irving Streets – once the Boolarra School which Mr Hibbins attended – he spoke of what life was once like living in the region.
"There was a lot of sport and farm work …. it was so busy but it was an easy-going lifestyle in those days and that's changed dramatically now," Mr Hibbins, 73, said.
"I can remember all these places had a lot of farms, that was long before all the pines started to move in so the population out there was fairly significant."
In many cases, iconic landmarks including the old Darlimurla railway station or a sign to signify a once bustling community are all that remains of these towns which had populations of several hundred people.
"They had dances in their halls, they used to have sports days and quite often they would gather … it would've been a lonely life because of the distance between these towns," Mr Hibbins said.
"[Boolarra] was always a lively town on a Saturday night in particular, especially when there had been sport on in the area and surrounding communities. You could always get a bit of entertainment and have a bit of fun."
Mr Hibbins' wife, Mengar Hibbins, who is secretary of the Boolarra and District Historical Society said the open day was about remembering these communities and understanding what life was like in the late 1800s and early 1900s.
"We have photographs of these areas. We have some information and memorabilia, a lamp from the Boolarra South school and a number of interesting tools from across the region," Mrs Hibbins
"We have replicas of cross-cut saws and tools used on farms in the area, and original school desks from the Boolarra school building."
People attending the open day also visited the Boolarra Historical Museum.
The society would welcome additional artifacts and information from outlying communities.
For more information about the Boolarra and District Historical Society, phone 0429 696 210.