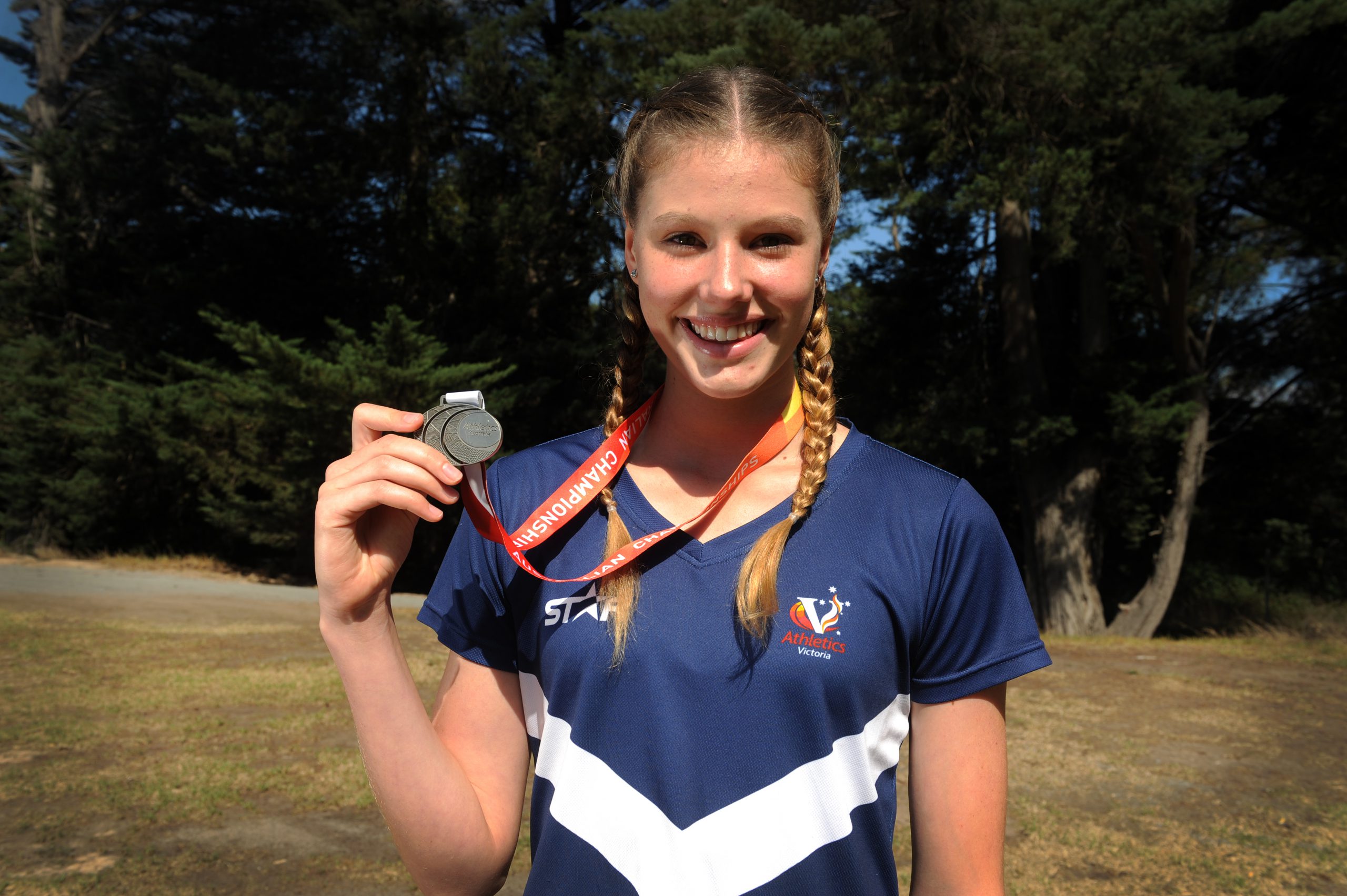 Morwell's Alarna Gibson-Williamson doesn't spend her weekends winding down or socialising like most teenagers.
Instead, the 13-year-old is up at the crack of dawn as part of a rigorous athletics competition and training schedule.
But all the early rises and hard yakka paid off for Alarna this month when she won silver in the under 15 girls high jump at the Australian Junior Athletics Championships.
"I was just aiming for a personal best and I was happy with what I jumped, but to get top three in Australia is crazy," she said.
Mum Megan was brimming with pride after Alarna's podium finish at Homebush Bay and said the silver medal was a just reward.
"She has worked so hard and she has kept up with everything and knows the sacrifices that need to be made if you want to be the best in your field," Megan said.
"She has done so well, she has just gone from strength to strength."
The last six months have been especially fruitful for the year 8 Trafalgar High School student.
Five Victorian state championship wins preceded Alarna's bronze medal finish at December's Australian All School's Championships.
Her most recent national triumph was the result of years of hard work under the tutelage of coach David Green.
"David is just fantastic and he has really gotten her to where she is," Megan said.
However, travel to Leongatha and Cranbourne for training five nights has presented its challenges for both Alarna and Megan.
"The travel is definitely a huge factor… the cost and time involved is definitely a disadvantage," Megan said.
"Put it this way … I bought a new car in July last year and I've now [driven] over 30,000 kilometres in nine months.
"I pick Alarna up from school and we go to Leongatha and generally don't get home until after 8pm, so it's a lot."
But Megan said residing in a regional town sometimes gave Alarna the edge over her metropolitan competitors.
"In saying that, her training on grass and in bad weather and all those different things toughens her up a bit."
At 180 centimetres, Alarna also has height on her side and used it to her advantage in the 90 metre hurdles at the national championships, where she finished fifth.
Despite competing in the hurdles "just for fun", she recorded two personal best times in the heat and the final in Sydney to top off a phenomenal meet.
"When we knew she had medalled in the high jump, it was just everything she's worked hard for and everything I've sacrificed and my husband has sacrificed to get her to training all the time," Megan said.
"If you could see her father and I in Sydney … there was definitely a lump in the throat when she was on the podium."