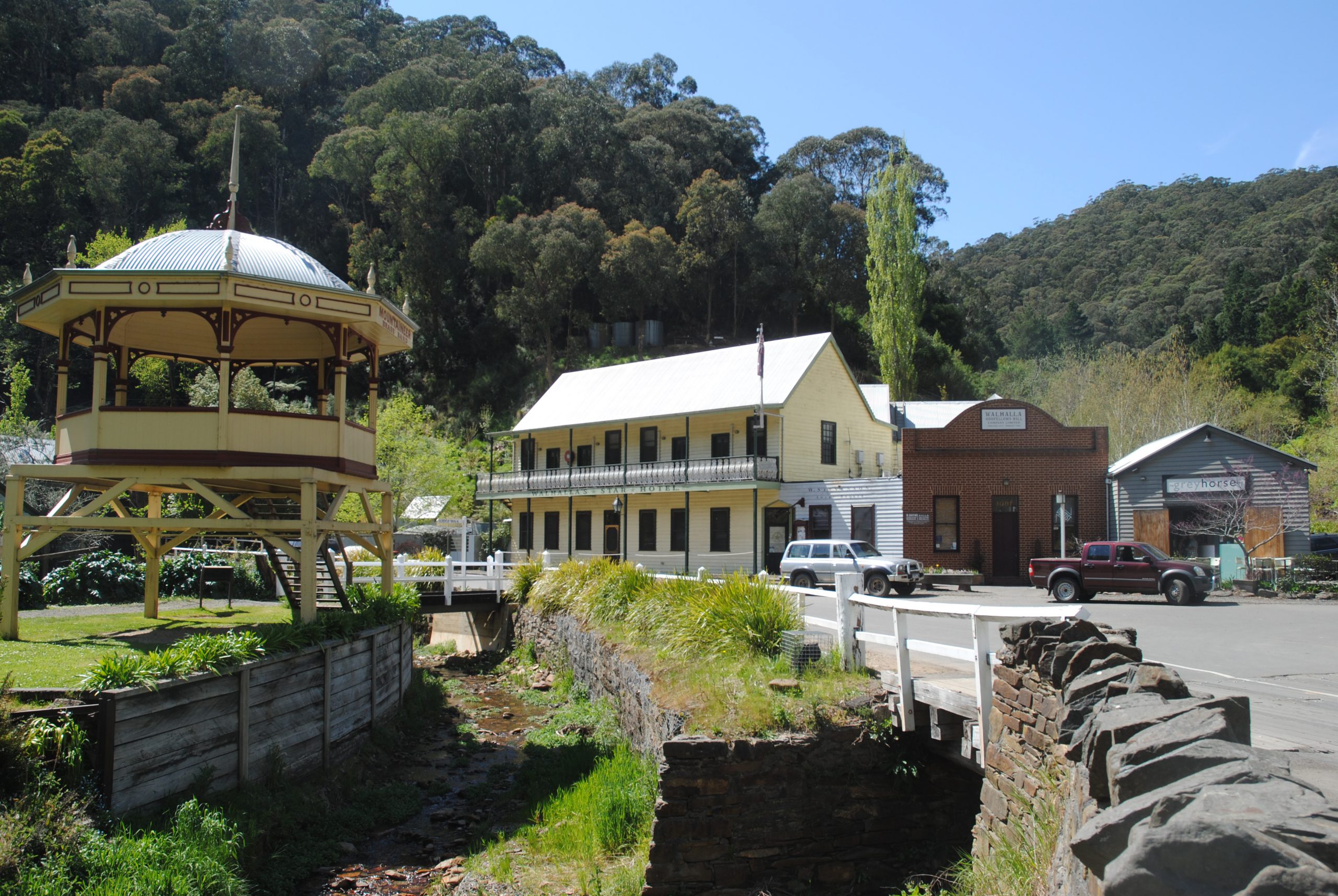 Rae-Anne Vincent was heading in for an early shift on Easter Sunday when she found offensive anti-Muslim graffiti on the intersection of Tyers-Walhalla and Walhalla Roads.

"I was coming in early to clean the Chinese gardens about 8.30 in the morning on Sunday and I saw all this signage and I thought 'what on earth?' It was terrible," Ms Vincent, who also works as a tourist guide in Walhalla, said.
She immediately took photos of the graffiti and called her son who lives nearby to bring in some cans of spray paint and tried to cover the "derogatory messages" as much as she could.
Ms Vincent said it was the second time that she had seen anti-Muslim messages written at the same spot and reckoned a camera should be installed in the area.
Her photos were posted on social media by Baw Baw Shire councillor Michael Leaney who also runs a hotel in Walhalla.
Cr Leaney described the act as "stupid" and said the local community would never condone such hateful and divisive messages.
"The community here is very supportive of anyone who visits [Walhalla] no matter who you are, no matter what race or religion you come from, we welcome you," he told The Express.
"We ask that every visitor do the right thing and be respectful of everyone."
Cr Leaney said the graffiti was an "opportunistic" act considering that Easter was the busiest time of the year for Walhalla where an estimated 2000 people normally visit the township.
He believes that local people may not be behind the hateful act as "this behaviour is not endemic at all in the area".
Cr Leaney thanked the shire's urban operations staff for coming quickly to cover the graffiti.
United Muslim Sisters of the Latrobe Valley president Arfa Khan criticised the graffiti and urged people to keep calm.
Gippsland Multicultural Services director Lisa Sinha considered the graffiti as a "cheap, vicious, and cowardly act" by some people who wanted to instill fear not only among the Muslim community but any ethnic group.
"I think it's meant to instill fear and exclusion for people of the Muslim faith but it also might have an effect on all sorts of people of other faiths and backgrounds that they want to feel excluded and hated," she said.
Ms Sinha, who lived near the area for 20 years, agreed with Cr Leaney that an outsider might be behind the illegal act.
"Whoever did this, they're not typical of the community they're not accepted [and] their actions are not tolerated by the community," she said.