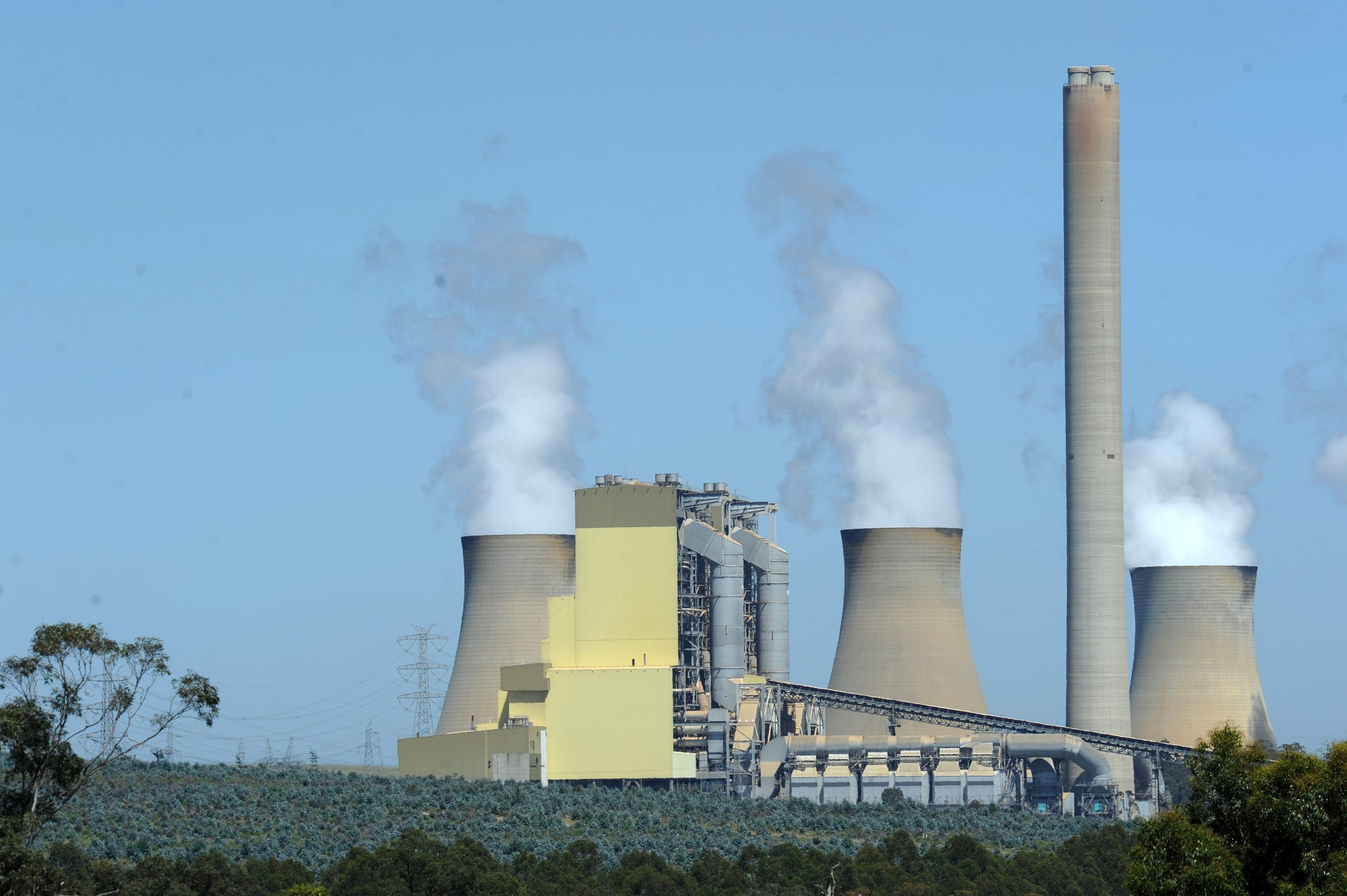 Latrobe Valley coal-fired power station emissions increased by 37 per cent in 12 months, according to the latest National Pollutant Inventory released by the federal government.
The data showed Loy Yang B mercury emissions jumped by 116 per cent and Yallourn's rose by 53 per cent.
Power generation is responsible for almost all air pollution in the Latrobe Valley, accounting for 99 per cent of sulphur dioxide and oxides of nitrogen and 97.4 per cent of fine particle emissions.
Expected emission reductions following the closure of Hazelwood will show up in next year's data.
Loy Yang A and Yallourn both reported reduced particulate emissions, which fell 29 per cent and 3 per cent, respectively, resulting in a 7 per cent drop in the Latrobe Valley's total PM2.5 emissions.
EJA researcher James Whelan said the results highlighted the need for stronger national air pollution laws and a strong national environmental protection authority to control toxic air pollution.
Dr Whelan said Latrobe Valley power stations would not be allowed to operate in countries like Europe, Japan and the USA which have tighter emissions regulations.
"It's one thing to count emissions but another thing to control emissions. We want to see a significant decline in pollution," Dr Whelan said.
"We know this is possible by installing equipment that power stations in other parts of the world are obliged to install to capture pollutants before they are emitted."
Dr Whelan also called on the Commonwealth to provide full access to ongoing data, instead of waiting for the states to provide it every 12 months.
He said the data was invaluable in the Latrobe Valley, where the community had very limited access to air pollution monitoring. He called on the EPA to provide immediate access to all data.
Victorian EPA CEO Nial Finegan said the agency's Air Watch website provided real-time information about air quality in the Latrobe Valley.
"In fact, EPA consulted with residents regarding the type of monitoring they required and they were involved in a co-design of the air monitoring system and location in the Valley," Mr Finegan said.
EnergyAustralia owns Yallourn. A spokesman said the company had upgraded turbines, rebuilt char collectors to capture emissions and carried out regular plant maintenance to improve efficiency.
He said they carried out continuous dust opacity monitoring and undertook twice-yearly flue stack emissions readings which were verified by third-party auditors.
"All these factors have had a positive impact on emissions of small particles from our operations," he said.
The Express contacted Alinta Energy which owns Loy Yang B.
The company's spokesperson was unavailable for comment.