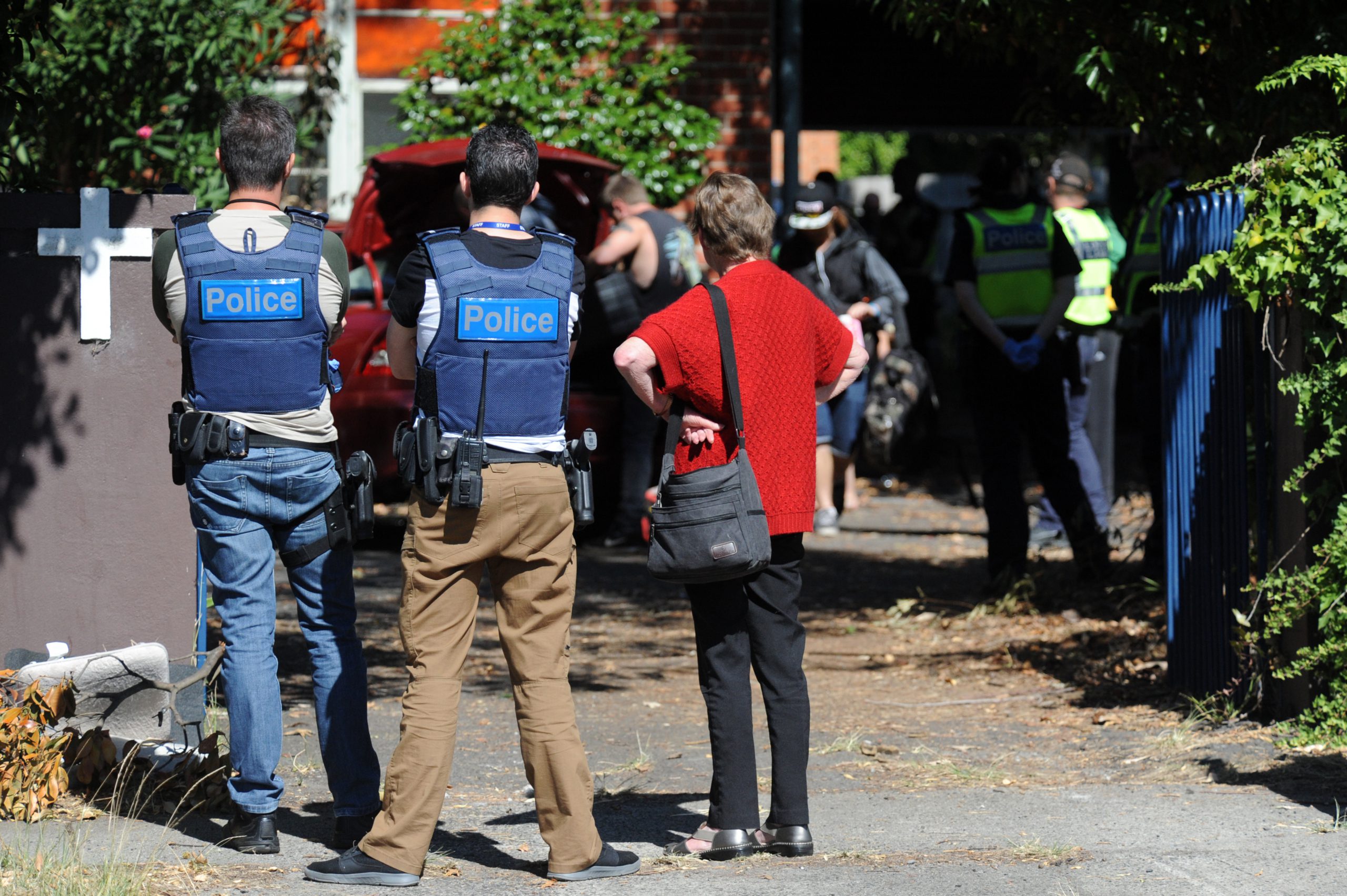 Staff at the St Vincent De Paul Society in Moe have had enough of the ongoing saga of the former Presentation College site and want the place demolished to get rid of their unending "frustration" over the issue.

Yesterday a total of 11 people were evicted from the Hawker Street site including two pregnant women who were previously helped by the society's Moe branch to find temporary accommodation.
St Vincent De Paul Society Moe vice president Sheila Hardy said they were called to the site to check whether any tenants needed support while a representative from council and Moe police served a notice of eviction.
The Express was present at the eviction and saw a young man in handcuffs being arrested by police.
Mrs Hardy said they had previously assisted four tenants, including two pregnant women, and paid for two weeks' rent at the Moe Caravan Park before the Easter holiday but they all returned to the Hawker St site after just two days.
Mrs Hardy confirmed it was the third time this year council and police had evicted tenants and locked the site but people went back to the site for some reason.
"They come back – even the police said they'll be back tonight," she said.
Mrs Hardy said the only solution they saw to end the issue was for council to bulldoze the entire property.
She said aside from the four people they had previously assisted, new tenants had emerged from the former Presentation College site during yesterday's eviction.
One mother with two children walked away from Mrs Hardy as she was talking to her about support that may be available for them.
It is not known if all the 11 people evicted yesterday were tenants or squatters.
What was clear was that the charity has become frustrated with the endless number of people they felt were being "robbed" by the landowner who continued to lease the "uninhabitable" site.
Council ordered the place closed in August, 2017 and gave the landlord 30 days to undertake maintenance works to "ensure that the property is of a satisfactory standard prior to being occupied".
It is not known if the building owner complied but the charity was told that people were being asked for rent money.
The Express tried to contact the property owners for comment.
In a separate interview, St Vincent Moe president Kathy Cardamone said she had found an electricity bill addressed to the Hawker St property dumped on the front door of the society's office a few weeks ago.
The bill had an outstanding amount of more than $2500 and was due on the sixth of this month.
She said whoever left the bill may be hoping that the charity would settle the account but she said they would not.
St Vincent's Gippsland central council president Ian Hardy believed the site was never vacated despite council's closure order last year.