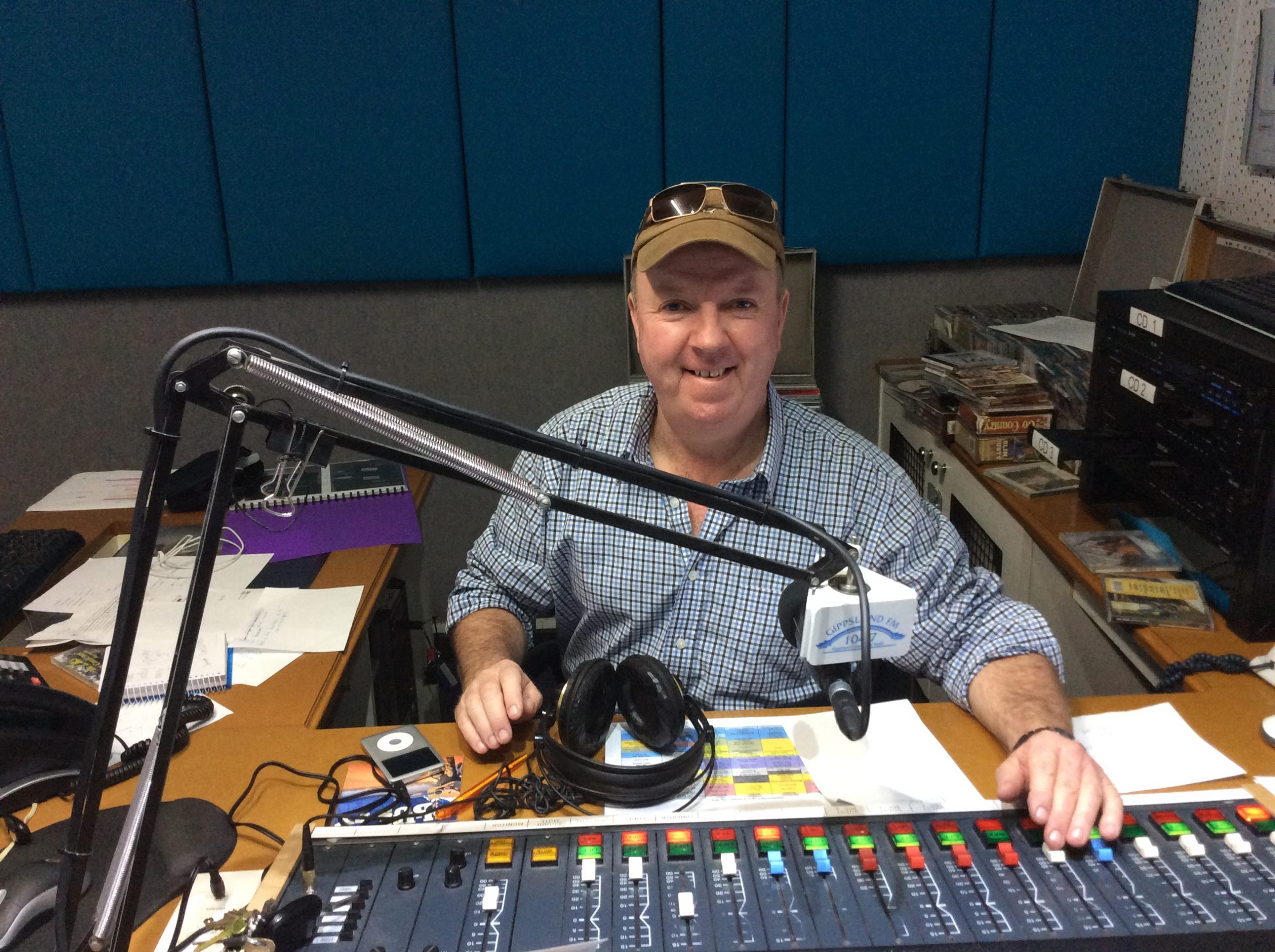 Morwell-raised truck driver Tim Ryan recently celebrated 20 years on the airwaves and still firmly believes honesty is behind quality radio.

"If you're always smiling into that microphone you can almost guarantee people will be smiling back at you," the celebrated Gippsland FM broadcaster said.
In 2008 Ryan told The Express being awarded 'Most Popular Country Music Radio Program Award' at the Australian Country Music People's Choice Awards in Tamworth was the biggest honour in his life.
Today, the long-term loyalty of Truck'n with Tim fans stands out in bright colours.
"When I started in 1998 I had young ones going to Glengarry Primary School that would ring up for requests and their dad be out in log trucks and now 20 years later they're 30 and got their own children listening to the show," Ryan said.
He said he couldn't measure the feelings he received from fans who reached out to him from far beyond the boundaries of the Latrobe Valley.
"I might have an email or Facebook post from someone in Papua New Guinea who are listening in on an iPhone then I might have a truckie in Port Hedland send a message to me listening on internet.
"I don't even know how to do that."
The loyalty is perhaps bound in his fans' understanding that Ryan is no media professional in an Akubra, but actually a truckie himself and the son of a truck driver.
He hasn't had any formal radio training either.
"I just see myself as a working-class person who loves country music and the people involved in the music," the Loy Yang operator said.
"The only time I could spend with my dad [growing up] was in the truck because he was always working. Mum was bringing up the kids."
He said the switchboard would go into meltdown when his dad John would come into the studio to talk about his "old days" carting timber.
Ryan didn't hide from his listeners either when he lost his mother Pat.
About 15 years into his radio career he started hosting DJ sets in venues which would attract trucks and utes in the hundreds, which would cover a Gippsland car park in steel and grilles for the evening.
"I remember I did a gig once at Korumburra … I always ask where was the crowd from and there was family there from Horsham and I didn't believe it," Ryan said.
"They got their licence out and they showed me and I thought 'gosh you drove from Horsham to Korumburra for a DJ'."
He said the country music nights were something no other DJ had ever touched on.
"It's like a reunion … and it's a way they can catch up and share a few stories over a cold beer," Ryan said.
"You can walk into a Truck'n with Tim night and you can have an Akubra hat on and no one will look twice."
Driving coal is not just a full-time job but he sees it as a way to keep level-headed.
"You can entertain hundreds of people on a Saturday night and then you can talk to a couple thousand people on Sunday. Come Monday morning you're back driving a truck," he said.
"It brings you back to earth."
Truck'n with Tim will be live at Boolarra Community Hotel on Saturday, April 21 from 7.30pm. Entry is $10 at the door.
Free camping is available.