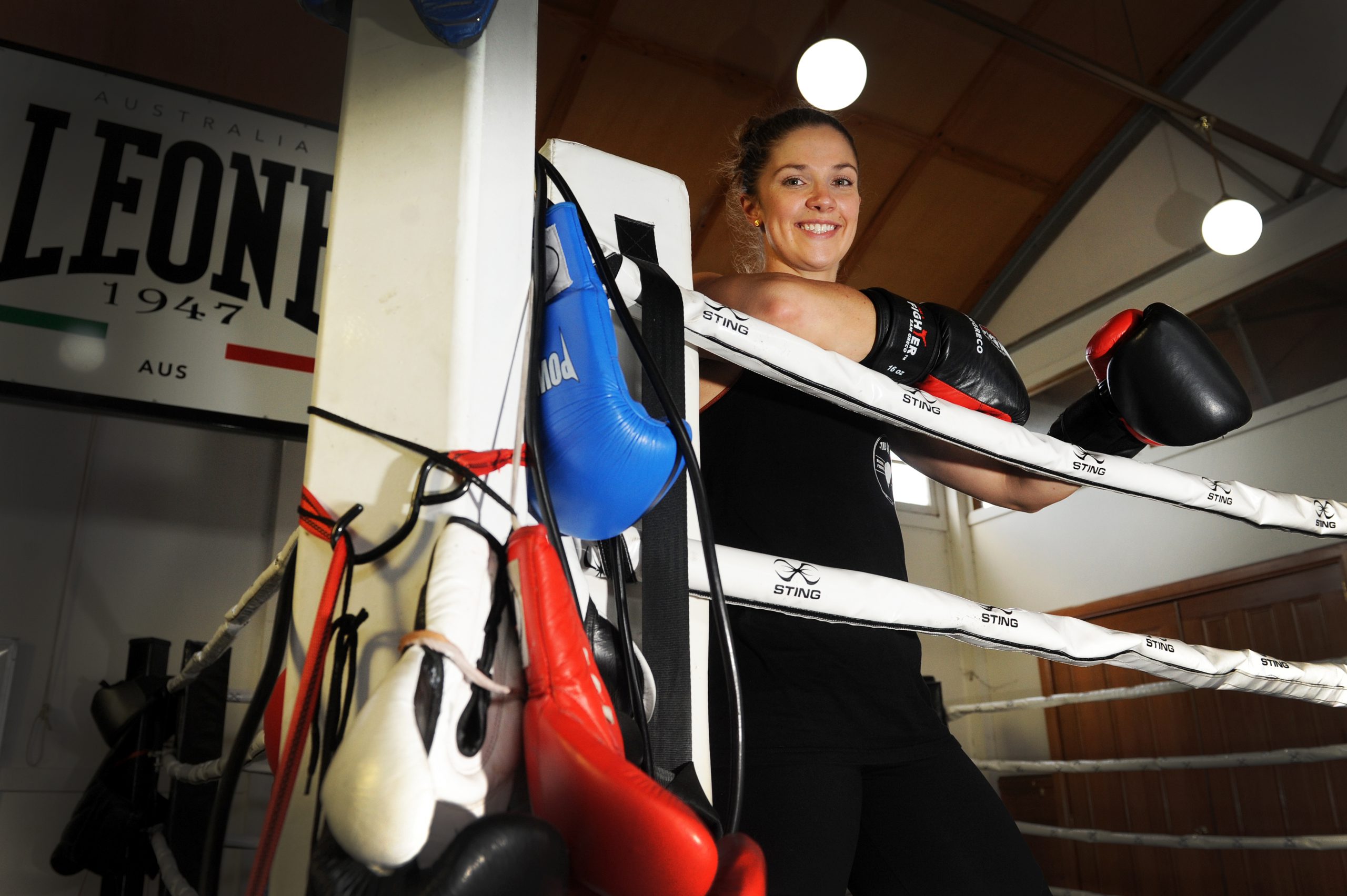 Kim-Alina Baldacchino was feeling the pinch of nerves before her most recent kickboxing fight at the Arnold Classic in Melbourne.
The 31-year-old was stepping into the ring for the first time in more than two years when she realised there was someone special ringside.
"I was in the corner putting my gloves on and my corner man said 'Arnie's over there!'," she said.
Baldacchino turned around to see Arnold Schwarzenegger poised in the front row ready to watch her Golden Gloves fight.
Despite the gaze of the bodybuilding legend, the Hazelwood resident was focussed on the task at hand.
"I wasn't really starstruck because I was really just trying to focus on my fight," she said.
"I was pretty nervous but not because Arnie was there, more because people from our gym had come to watch."
To throw another spanner in the works, Baldacchino's trainer was stuck in traffic and didn't make it in time to see her fight.
However, husband Steve, who is also a kickboxer, was in her corner and it was business as usual.
"It didn't faze me too much, but it was pretty exciting seeing Arnie there and it's definitely not something you get every day but I was just busy doing my thing," she said.
After enduring an injury-riddled couple of years, Baldacchino could have been forgiven for being off her game.
She was anything but.
"I won on a unanimous points decision,so I was pretty pleased," she said. The glorious Golden Gloves title win kicks off what will hopefully be a fruitful year on the kickboxing circuit for Baldacchino.
She runs The 44 Gym and Traralgon Relaxation and Recovery Centre with her husband, works in administration at Loy Yang B, and somehow finds time to fine-tune her kickboxing in between.
"I'll hopefully get another promotion [fight] shortly, so it's pretty exciting," she said.