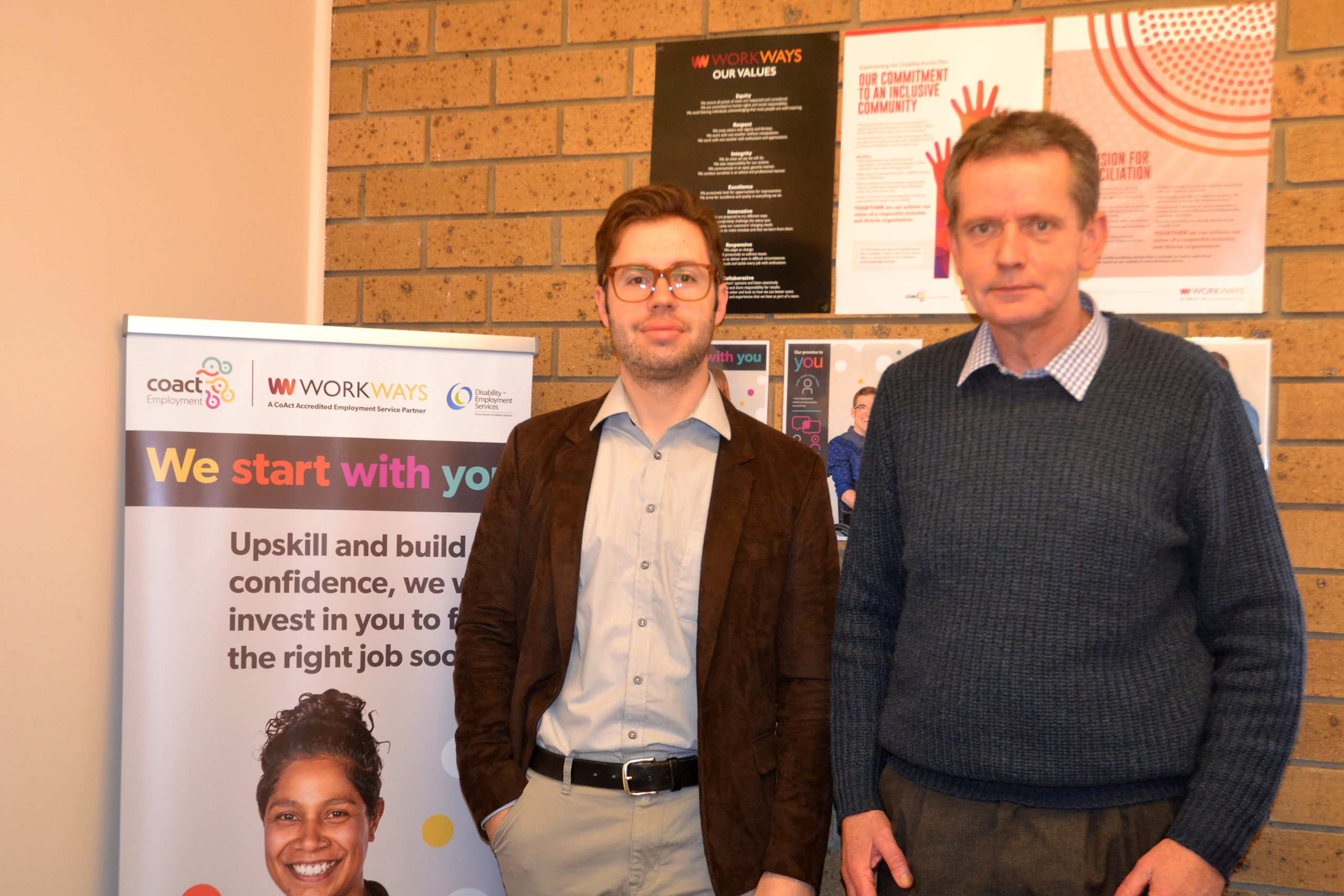 Cher Jimenez
Workways Disability Employment Services is running weekly information sessions to support people with a disability to find work locally.
The free sessions, which will roll out this Friday in Traralgon and Morwell, will discuss the employment prospects for eligible people with a disability.
Workways performance and partnership leader Ross Egan said Gippsland employers were welcoming of people with a disability and said matching them with the right employer would also form part of the discussions.
"Disability employment is not new to Gippsland – it's been around for a long time," Mr Egan said.
He said Workways, which has been providing employment services in the Gippsland region for almost 30 years, offered a customised service to match an employee's ability and skills with the right employer.
"We don't focus on the person's disability. We focus on their ability and match their skills and ability to the right employer," he said.
Customer experience coordinator Alex Masut said Workways was person-centric in their delivery of their program.
"It's all about the client and what works for them. We make sure they have the right support network," he said.
The free information sessions are open to people aged 14 to 65 with a disability and will be held every Friday starting August 24 at Suite 1, on 42 Kay Street, Traralgon and at 66 George Street, Morwell.
Phone 1800 631 196 or email amasut@workways.com.au to book a place.