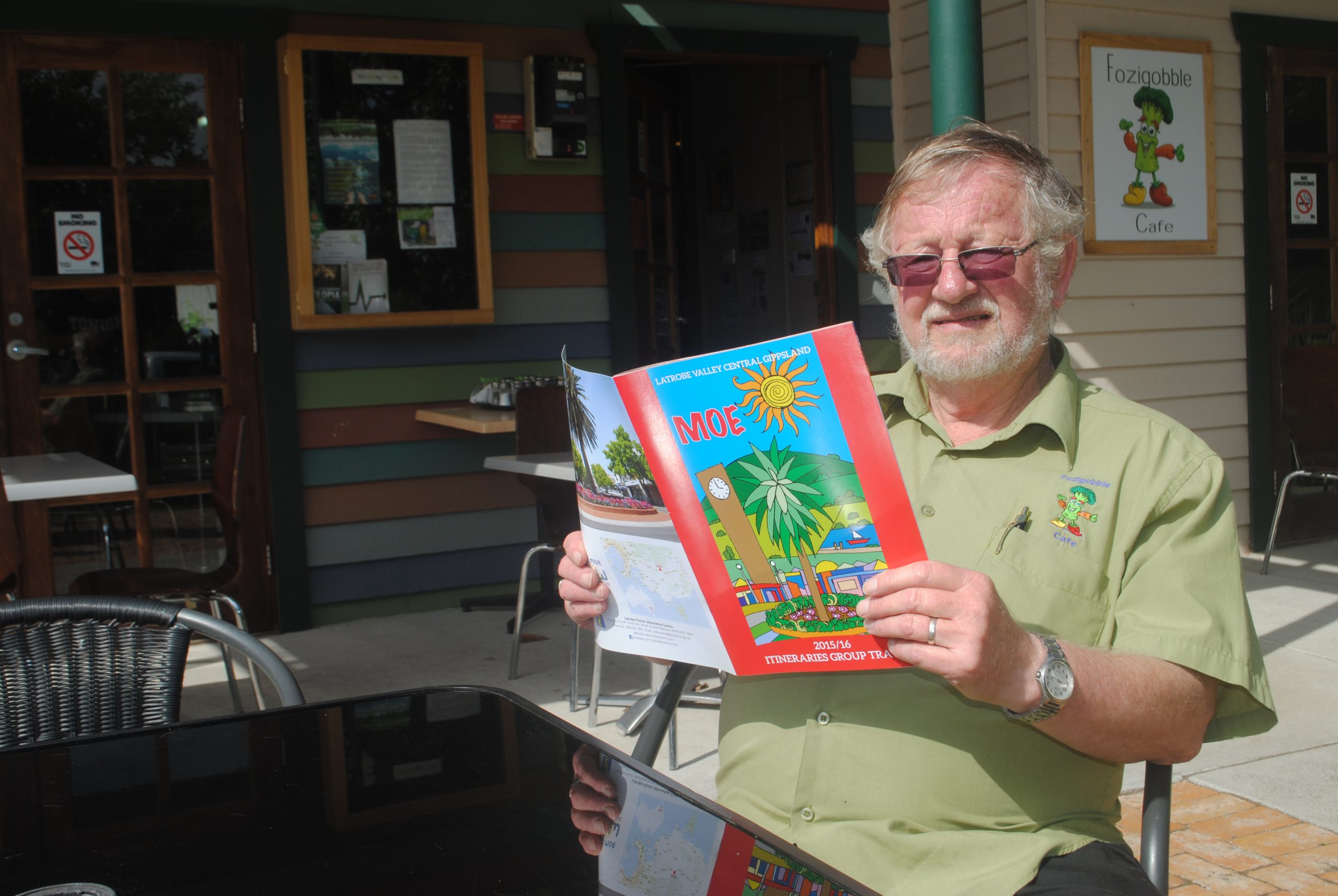 Anne Simmons
Yarragon business owner Michael Fozard is hoping to secure a seat in the upper house as an independent for Eastern Victoria.
He will borrow a familiar line from United States President Donald Trump as he campaigns to "make Gippsland great" and "convince people you can make change".
"What I'm saying to people is now it is time to stand up and be counted," Mr Fozard said.
The Gippsland resident of 35 years said he felt "dissatisfaction" and "frustration" with politics, particularly in state parliament, where he saw a reactive approach to issues and major parties becoming lost in factions.
As a previous member of the Liberal Party and Australian Democrats, his two terms with the former Shire of Buln Buln and his café's connection with Baw Baw Sustainability Network – "predominantly a Greens organisation" – he believes he has the ability to work with most political persuasions.
His key agenda is to harness the region's wealth of industrial and natural resources for employment and training in tourism, agriculture and power generation.
"We need to use that for the betterment of the local community and the betterment of Victoria," he said.
Mr Fozard said while he was not in support of the State Electricity Commission during its existence, he now realised its benefits in terms of training and employment.
"We no longer have that. I think the Latrobe Valley … we have all the necessary ingredients," he said.
He listed the Valley's access to university, TAFE, big industries, small business as creating the potential for a "centre of excellence".
"I know the future is in sustainability and green energy but also we have brown coal. What is the best way we can use brown coal?"
The recent "radically wrong" power pricing has led Mr Fozard to seek an inquiry into the matter.
"I'm in a position where I run a business and the last bill was up $1200 on the previous quarter," he said.
Mr Fozard, who has previously been involved with tourism site PowerWorks and managed Old Gippstown, also believes answers lie in agricultural, environmental, industrial and heritage tourism.
He said another concern was the "frustrating" state of train travel in Gippsland with all major improvements directed to lines at Geelong, Ballarat and Bendigo.
Mr Fozard will turn to free press and social media for his campaign and will soon launch his "make Gippsland great" Facebook page.
On the so-called 'Trumpism', he said "as far as I'm concerned, it's just words".