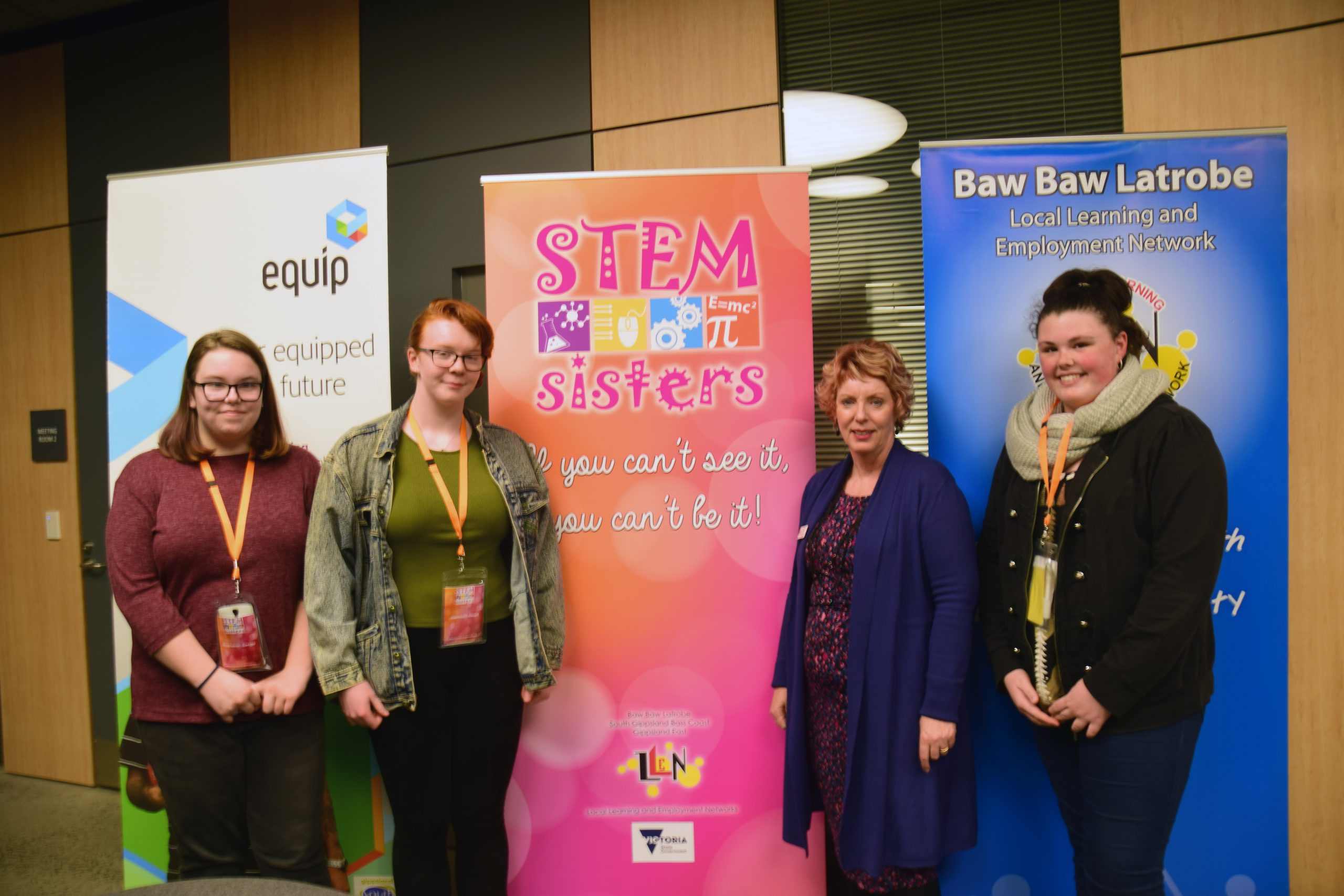 Heidi Kraak
Female high school students interested in careers in science, technology, engineering and maths careers had the opportunity to read some "living books" at Moe Library on Wednesday night.
Hosted by the Baw Baw Latrobe Local Learning and Employment Network, the evening formed part of the STEM Sisters program, an extra-curricular program that encourages female secondary school students to explore careers in STEM.
Baw Baw Latrobe LLEN executive officer Lisa Price said the living library concept allowed participating students to "borrow" a local woman working in a STEM industry in the region to "read", or hear, their story and ask questions.
"I suppose it builds on the whole concept of the theme of the STEM Sisters 'if you can't see it you can't be it'," she said.
"It gives our students an opportunity to hear the stories of women who are working in STEM and to have that sort of intimate discussion with them.
"It might be only one STEM ambassador and two students, so they can ask questions and feel safe and comfortable to be able to really probe into what our STEM Ambassador does, what their role looks like and maybe 'how do I get to where you are?'."
Ms Price said feedback from past STEM Sister events highlighted students most enjoyed opportunities to talk to women in the industry.
"So we've tried to find ways to continue that interaction between our STEM ambassadors and the students and to sit and have those conversations we think is really important," she said.
"We've got all of our STEM ambassadors to give their story a title and with a little brief summary about their book, so the students don't know which book is their STEM ambassador so they will then go and choose a book or a story they want to hear based on the title and they'll go and sit with that book for 25 minutes and hear their stories.
"We've got a diverse range of 'books' from different backgrounds. They're not all engineers or they're not all scientists, there is a real mix of women and [they are] working in different industries as well."