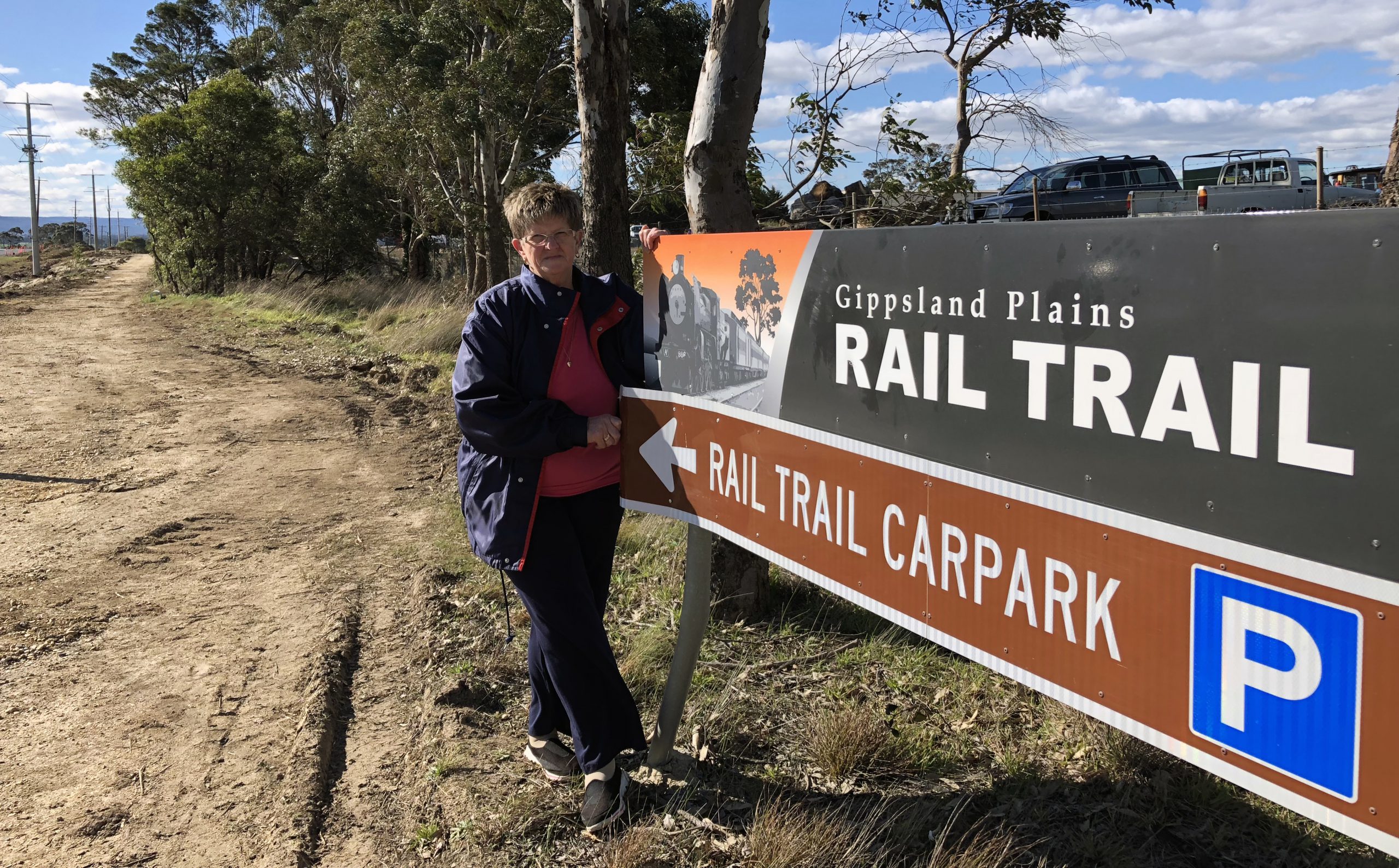 Alysha Huxley
The Gippsland Plains Rail Trail is set to be completed by Christmas.
The trail has been closed between Marshalls and Dranes roads due to the construction of Traralgon's new development 'The Rise', which required a part of the trail's land.
Regional manager for developer Millar Merrigan, Chris Constantine, said they would rehabilitate both sections of trail and from Dranes Road to the Burnets Road car park as part of an offset program.
The works will include planting trees and resurfacing with crushed concrete.
"It's a recycled product from local suppliers and it isn't very expensive," Mr Constantine said.
"It means there'll be a better surface for cyclists and users."
Millar Merrigan will also fund the completion of the last kilometre of the trail from Marshalls Road to the Princes Highway.
Gippsland Plains Rail Trail chair Helen Hoppner said the trail committee was grateful to the developers for understanding how important this project was to the community.
"They have done everything we asked and more … I still can't believe it; it is a win-win," she said.
Through this collaboration, the Gippsland Plains Rail Trail committee and Millar Merrigan are now seen as partners.
With this partnership, the committee has the potential to apply for funding from the Latrobe Valley Authority.
If granted, their next project is to seal the path between Traralgon and Glengarry with bitumen.
Ms Hoppner said since it was the busiest part of the trail, sealing it would mean less maintenance and enable all-ability and all-weather access.
"We want people in wheelchairs, on scooters and with prams to be able to use the trail once its sealed. We have plans to put in charging points for the scooters," she said.
Ms Hoppner said the trail was becoming increasingly popular and the committee had been required to install bike stands at local cafés.
"Rail trails are a national thing, there's a real following," she said.
"It's good for the health of the community. It's better to get people healthy than put money into hospitals and at the end of the day it's a great way to see the country," she said.
*Alysha Huxley is a Monash University journalism student undertaking work placement at The Express.