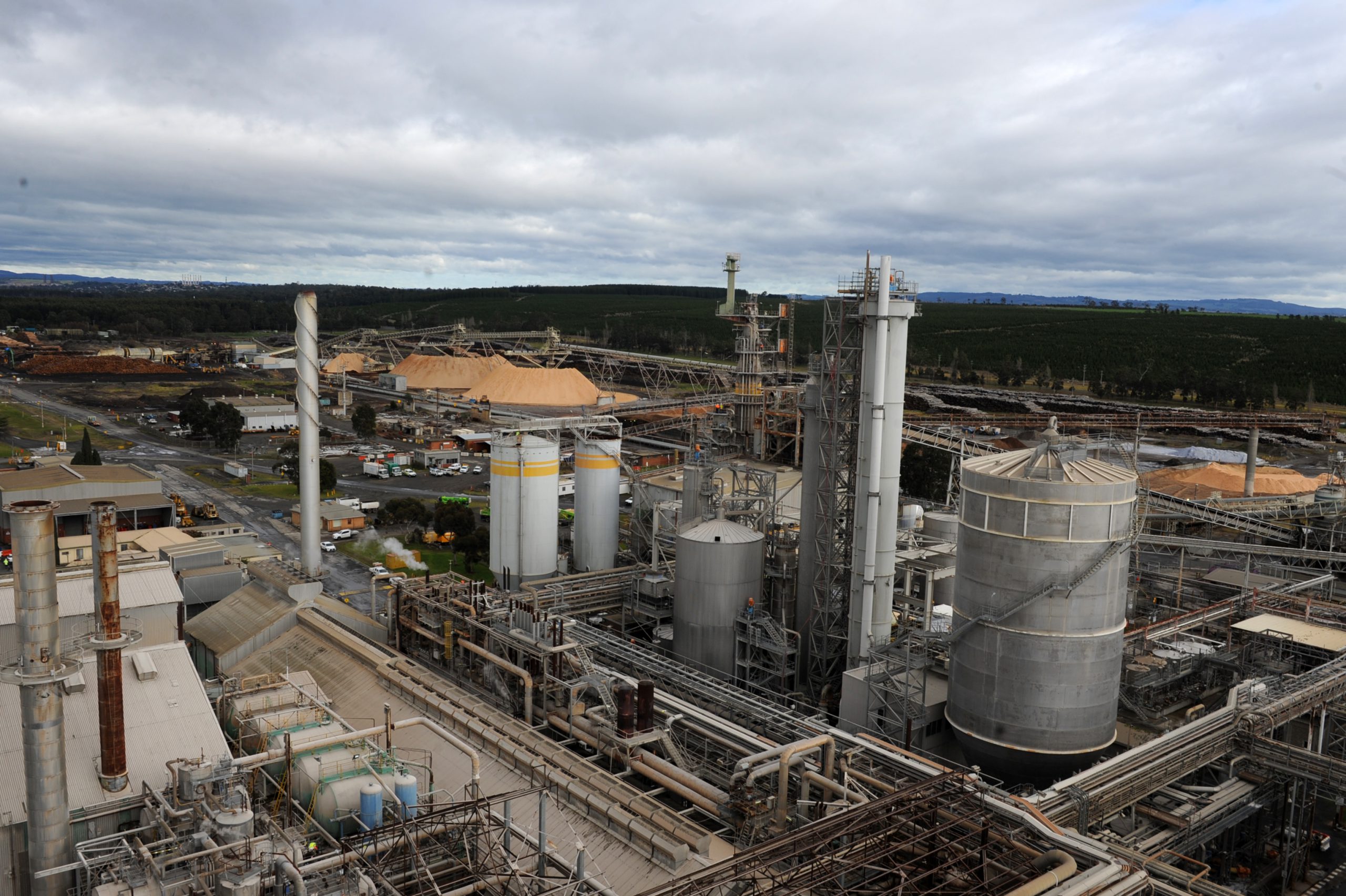 Jarrod Whittaker
The Nationals have accused the state government of putting Latrobe Valley jobs at risk following reports it is considering a plan to end logging in native forests.
On Saturday, the Herald Sun reported state cabinet is considering a plan to phase out logging in native forests by 2029.
The plan would lead to at least 30 per cent of the workforce at Australian Paper's Maryvale Mill being made redundant.
According to the report, a $500 million industry transition package is being considered, of which $340 million is earmarked for the mill.
Nationals candidate for Morwell Sheridan Bond accused Premier Daniel Andrews of using the plan to try and save his own job.
"As a former Australian Paper employee, I understand just how vital these timber jobs are to securing the social and economic future of families and communities in the Latrobe Valley," Ms Bond said.
"Coming off the back of the loss of at least 1000 jobs as a consequence of the Hazelwood Power Station closure, Labor seems to be determined to shut down our major local industries in the Latrobe Valley."
The mill is the Latrobe Valley's largest employer, employing about 900 people.
Australian Paper is undertaking a $7.5 million feasibility study for a proposed energy from waste project which received funding from the state and federal governments.
If approved, the project would burn rubbish to generate thermal energy for the mill.
The company is also eager to pursue opportunities in bio-manufacturing, with Victorian Minister for Training and Skills Gayle Tierney travelling to the mill last week to announce $3.8 million for a project to train local workers for future employment in the field.
On Saturday, a government spokesman did not deny the existence of the plan, issuing a short statement that "we continue to work with industry, unions and environmental groups to ensure Victoria continues to have a sustainable forestry industry".
Yesterday, Australian Paper general manager communications and sustainability Craig Dunn said long-term access to certified wood supply was "vital" to the company's future.
"As one of our major suppliers, we continue to have discussions with the Victorian government regarding the ongoing supply of certified wood for our operations," Mr Dunn said.
"While we can't go into the detail of these discussions we appreciate the government's support for Australian Paper's long-term future success in the Latrobe Valley."
Member for Morwell Russell Northe said the plan would have a negative impact on the region, following the closure of Morwell's Carter Holt Harvey sawmill in 2017.
"All this is going to do is increase import into this country from regions that simply do not have the regulations and standards that are currently in place in Australia," Mr Northe said.