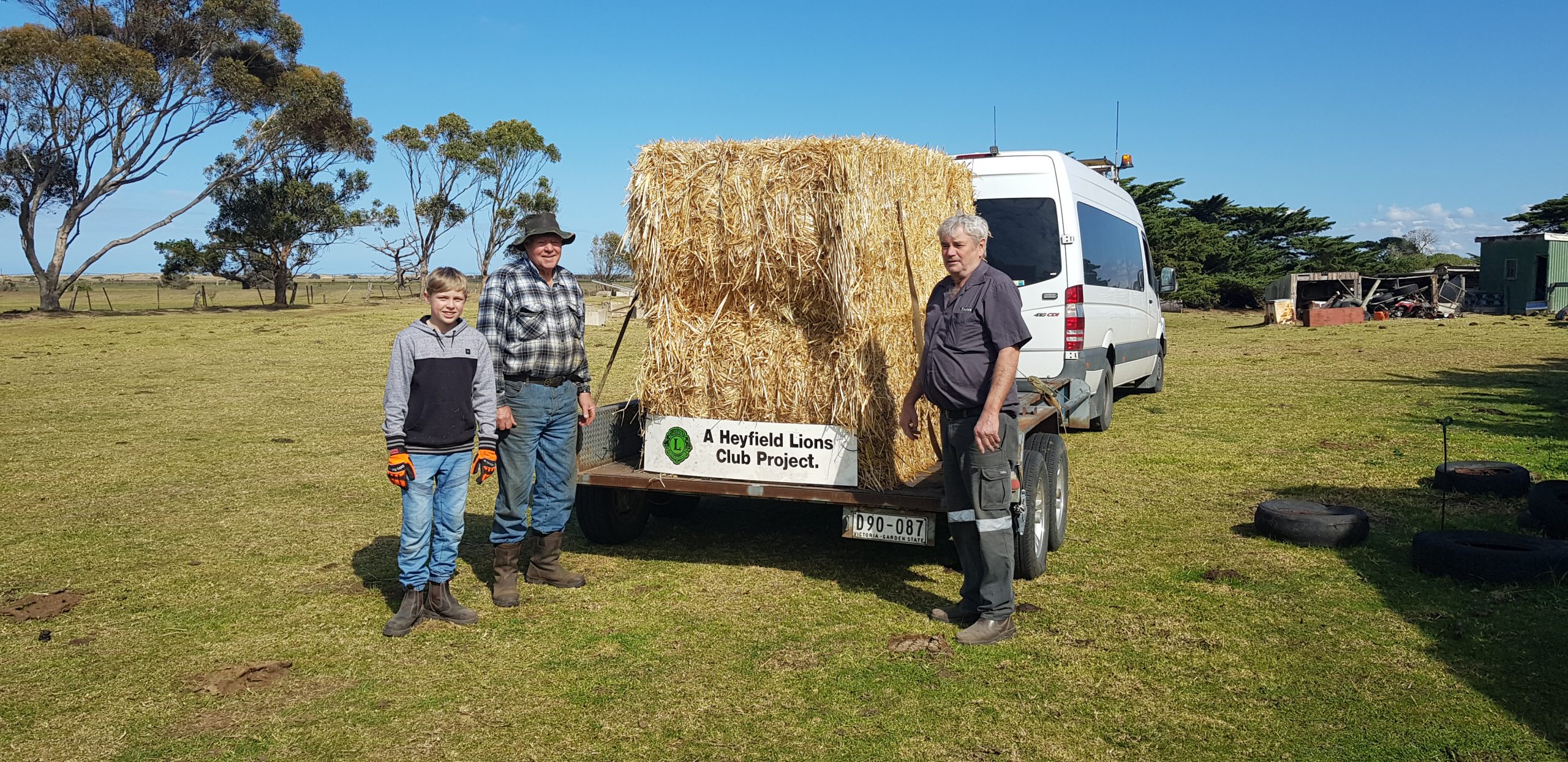 Michelle Slater
The community is rallying to support Gippsland farmers who are battling some of the worst dry conditions in the area in decades.
Local communities are hinging their hopes on good spring downpours to spark much-needed growth as fodder has become a scarce commodity.
However, the Bureau of Meteorology forecasts that things are looking grim as it predicts warmer and drier than average spring conditions across much of mainland Australia.
It follows one of the warmest winters on record for maximum temperatures across the country as a whole.
Seaspray beef producers John and Pieternel Griffioen are just two of many farmers across Gippsland who are struggling to find the funds to feed their livestock.
Their daughter Cheryl Griffioen said conditions were so dry some of their 70-head of cattle had died of starvation and other stock were too weak to take to market.
The couple had been relying on a part-pension to feed their animals, but were kicked off the pension in July and were now awaiting a small income from Centrelink farm relief.
Ms Griffieon said this is would leave them $40 a week worse off and mean they would further struggle to feed their animals.
"If this drought keeps up, they will have to sell up, they will have no choice. And this will mean one less farm in Gippsland," she said.
Heyfield Lions Club is backing farmers by organising a Gippsland Need for Feed fodder drive, and the Griffioens were one of the first beneficiaries of people's generosity when a Gembrook farmer delivered 100 bales to the couple's property.
Other towns have organised their own drives.
Mirboo North is collecting toiletries to send to women on the land, and pubs across the country are chucking in a gold-coin as part of the Parma for Farmer charity.
Meanwhile, Yarram dairy farmers Kristina and Jonathan Haitsma are weighing-up their options after struggling to find the finance to buy fodder.
The young couple had just taken out a loan to purchase their parents' cattle and machinery, but the lack of rain is crushing.
"Our bank manager came out and said he would prefer us not to borrow money for hay. We came up with some options but they are not very good," Ms Haitsma said.
The couple face selling off their entire herd in early September, selling off a paddock or selling up and moving elsewhere.
Member for Gippsland Darren Chester said East Gippsland and Wellington shires had been named among 60 drought-affected regions nationally and both will receive $1 million from the Drought Communities Program.
The federal government also announced tax breaks, low-interest loans and a simplified application form for Farm Household Allowance.
Victorian Agriculture Minister Jaala Pulford visited east Gippsland last week, meeting with farmers to assess the situation.
Some farmers were pleading for the state government to intervene by cutting drought-affected farmers some slack, with council rates concessions and axing unnecessary bureaucratic farm costs.
Agriculture Victoria is monitoring fodder costs and running drought workshops across the region.
The Express is supporting Parma for a Farmer with a listing of local pubs which are donating to the Heyfield Lions Club's relief effort for Gippsland farmers.