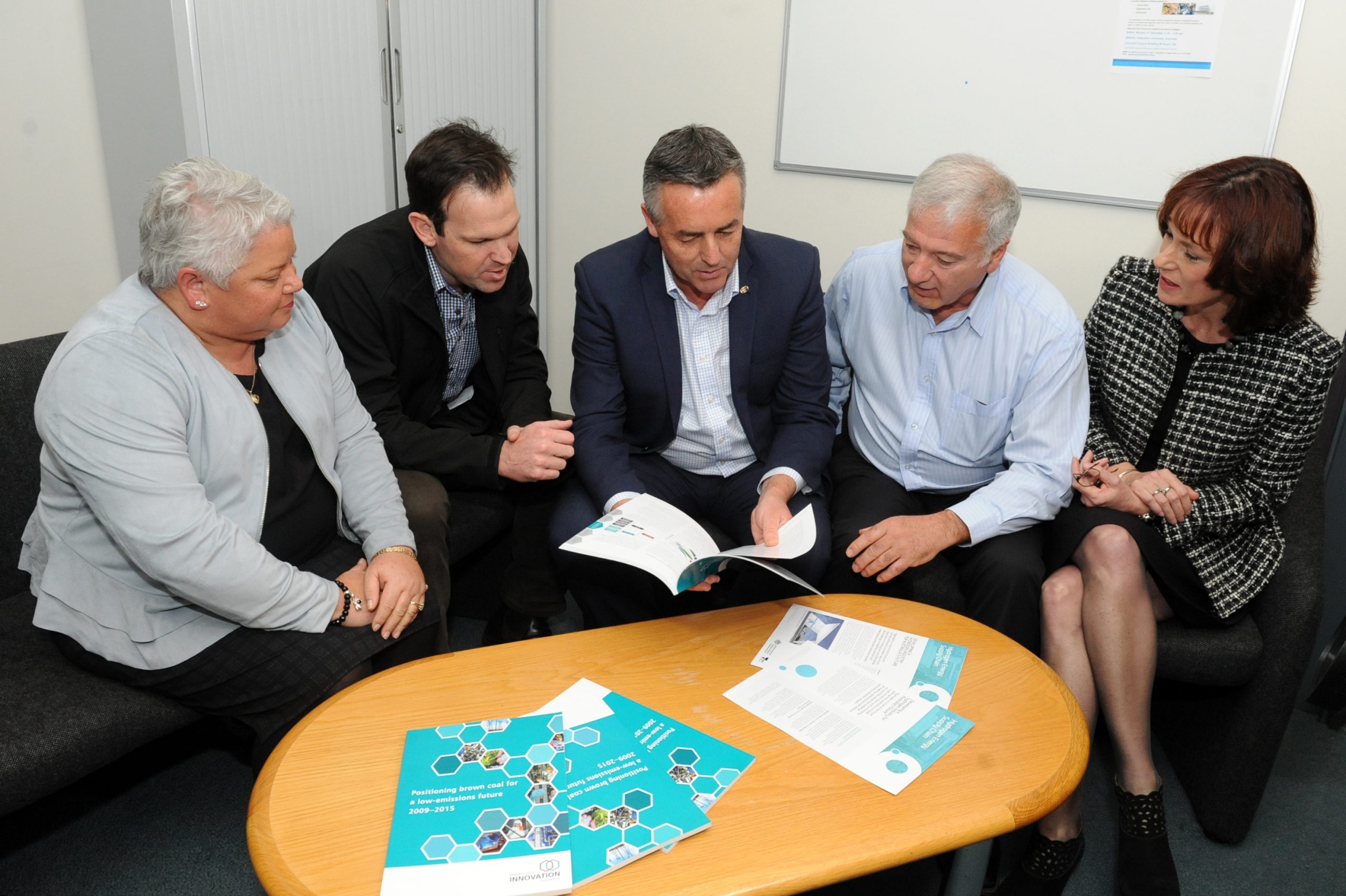 Michelle Slater
The Commonwealth gov­ernment will provide $1 million in funding for Brown Coal Innovation Australia to develop potential technologies for the Latrobe Valley's coal deposits.
Federal Resources Minister Matt Canavan made the announcement at Federation University on Friday flanked by Nationals party colleagues.
The Minister was announcing a further half-a-million dollars, in addition to previously announced Commonwealth funding of $500,000, adding to $700,000 provided by the Victorian government.
Mr Canavan said the funding would support vital research into developing the Latrobe Valley's vast brown coal deposits.
"Myself, and the Nationals are not shy to defend the coal industry and we don't think that if you are a coal miner that you have to go to confession. Your job should be celebrated," Mr Canavan said.
"We wear our passion for the coal industry and the jobs it creates on our sleeve."
BCIA had already received $7 million in Commonwealth funding since 2009 for research into low emissions applications for the resource.
More than 25 industry, political and university representatives sat in a closed-door round-table meeting to explore commercialisation opportunities for brown coal.
Mr Canavan appointed Victorian shadow resources spokesman David Southwick and Member for Eastern Victoria Melina Bath to chair a working group to explore these opportunities and report back at the end of the month.
Mr Canavan spruiked the importance of investing in science for this type of research and $100 million Latrobe Valley coal-to-hydrogen trial announced earlier this year.
"We are not completely sure that this pilot program will work but it's worthwhile investing in these types of projects to make sure we can have a go and back the community," the minister said.
BCIA chief executive Brian Davey said past funding had allowed more than 100 researchers to be trained in brown coal technology, such as coal-to-hydrogen.
He said BCIA had also developed links to key industry leaders in the US, Japan and China.
"We've identified real potential in these areas. The next big step is to take the research out of the lab and put it into demonstration and commercialisation activities," Mr Davey said.
"But it's not a quick process, these are long-term and you need to stay the distance. One of the problems in the sector is that we have big announcements for big projects that never happen."
Mr Davey said some projects could take between 10 and 25 years to develop, but research was a vital precurser to getting large scale projects off the ground.
"You start off in a lab with 100 potential projects and demonstrate 10, then end up with one commercial outcome that will generate millions of dollars," Mr Davey said.