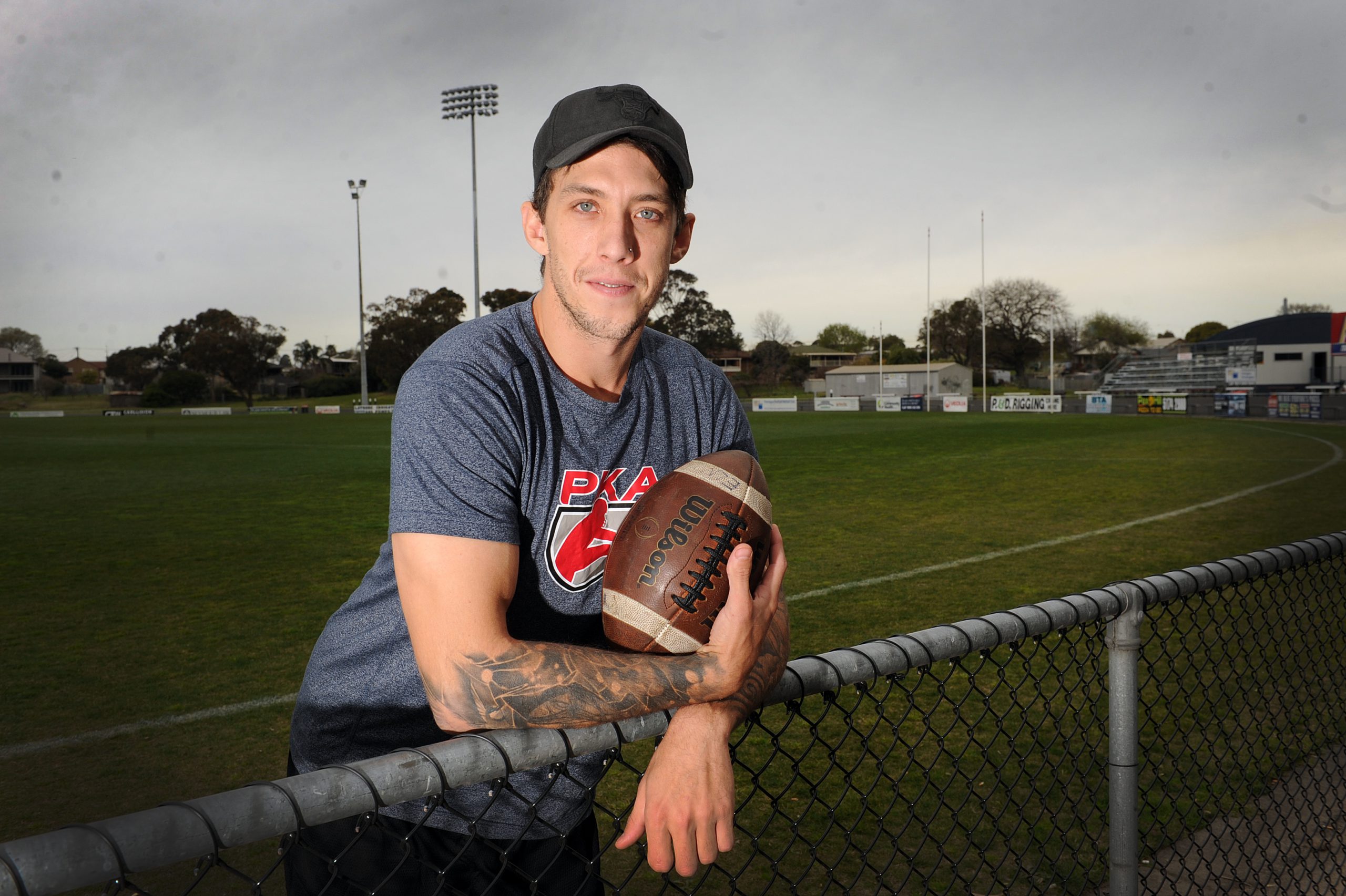 Kate Withers
A year ago Jordy Sandy was gearing up to play finals with Traralgon, but now his focus has shifted towards a football career of a different kind.
After a "pretty surreal" fortnight, the super boot is still coming to terms with the fact he has earned a prestigious scholarship to play American football with Texas Tech University.
"I just can't wait to be honest. It's just excitement at the moment but once it gets a bit closer I'll be pretty nervous I reckon," Sandy said.
The 25-year-old made the decision to swap the Sherrin for pig skin about eight months ago and attended a Prokick Australia training session in Melbourne, but at first wasn't convinced it was the right move.
"I didn't think it would go anywhere to be honest," he said.
However, it was the sage advice of good mate and fellow college football recruit Tom Hutton that kept Sandy on track.
"Me and Tommy work together at the Australian Paper Mill, and when they showed a fair bit of interest in him he said to me 'come down and give it a try'," he said.
"I honestly didn't think much of it, but once I got down there it was really good and I just loved it."
But unlike Hutton, it took Sandy a bit longer to pique the interest of recruiters.
"Tommy got a scholarship within three or four weeks, but it's sort of taken me eights months," he said.
"I was sort of a bit nervous about 'are they going to take me?' and he just said 'don't worry mate, just let it happen'.
"We usually car pool together to training at least once a week, and we were even on the same shift at work there for a while, so he's been really good through the whole thing."
Sandy was a key forward for Traralgon and Gormandale during his Aussie rules days but admitted his kicking wasn't anything special.
"I haven't really ever had a big boot. It's not something that I thought was one of my strengths but I've just got a bit stronger and more flexible," he said.
"The action is fairly different. A lot of it's timing and how flexible you are and how quickly you can get your leg speed going. It takes a little bit, but once you've got the technique it's not too bad.
"I guess we have an advantage because we grow up kicking it, but I reckon if I went back and played footy now I'd probably be able to kick it a bit further."
Sandy hopes to snag an official visit to his new home at Texas Tech before the year is over.
"Mum and dad are just stoked. Dad's loves local footy but he's never been overseas before so he has to get his passport done," he said.
"I think if a lot more guys around here knew the opportunities you could have just from giving it a go … it's pretty exciting.
"I'll be pretty nervous when I play my first game in front of probably 75,00 people I reckon."