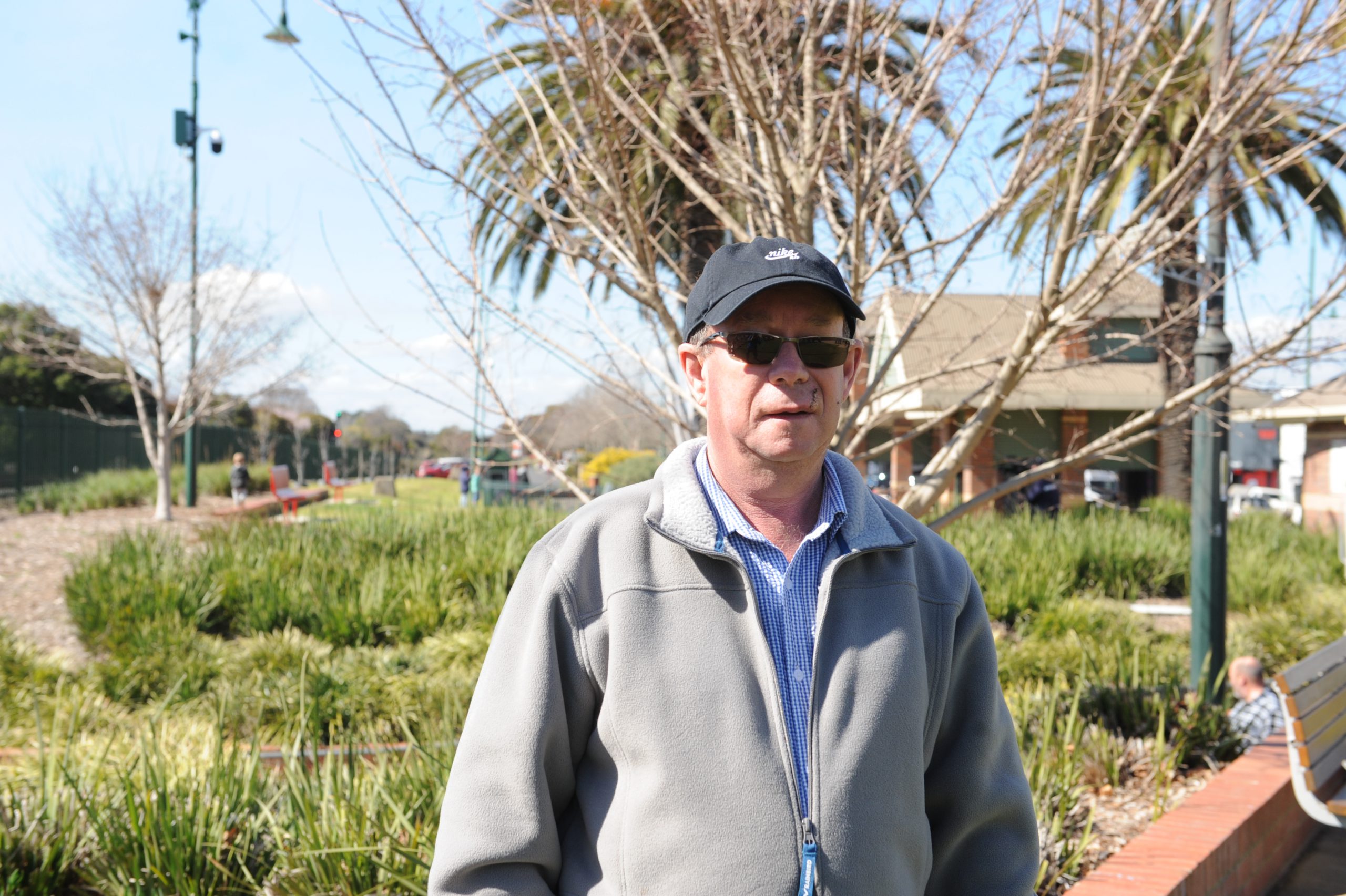 Bryce Eishold
Morwell resident and businessman Lindsay Mills has welcomed the rollout of new CCTV cameras after a family member was seriously assaulted last year.

Mr Mills campaigned for funding for new CCTV cameras in Morwell following the public assault, lobbying all tiers of government for support, and forming a committee to identify hot spots where cameras were required.
He said the cameras would mean people could feel safe when walking the streets of Morwell, and said the cameras would have likely led to an arrest of the attacker if they had been installed when the assault took place.
"I was shocked when I found out there was no cameras and that was my drive to get cameras here," Mr Mills told The Express on Monday.

"We would've had our man and he would've been behind bars now had these cameras had been around then."
Nineteen cameras across eight locations were officially unveiled after Latrobe City Council received a $230,000 federal government grant to boost surveillance infrastructure in the wake of a number of assaults in the town.
"I rang [Gippsland MP] Darren [Chester] on the Thursday night after [the assault] happened. I rang his office that day and he rang me back to say 'right, let's go we've got to get this done'. I didn't think it would happen that quickly," Mr Mills said.
"We formed a committee and we went around the town and looked at every spot we thought needed a camera and we got it done. The last thing I want to see is another girl or a guy from get scared for life by being attacked.
"People can start feeling secure walking the streets of Morwell and … it's going to go a long way to deterring that kind of behaviour."
Latrobe acting Inspector Peter Watson said live vision from the cameras would be streamed into the watch house at Morwell Police Station, with one arrest already made as a result of the new infrastructure.
"One of the constables was watching the CCTV and spotted a nefarious character in the back of a building in the CBD of Morwell," acting Inspector Watson said.
"[The constable] was able to alert the van to head that way so while the van was on the way [the constable] was able to watch the person go into the back of this building.
"By the time the van got there the person had already stacked up some stuff to steal and he was caught on the hop and very surprised when police turned up."
Police said the cameras would improve community safety and act as an "extra set of eyes" in an attempt to pinpoint an incident.
"There might be things that go unreported, something might happen to somebody that they think 'there's no point in reporting it'," acting Inspector Watson said.
"We can actually go back now over the vision and see what actually happened to somebody; so it's a really great tool to investigate what has happened to people which wouldn't have happened in the past."
Cameras are now located on Commercial Road and Princes Drive, near the bus interchange and train station, on Buckley Street and near the subway as well as a number of other streets.
Mr Chester said the project was the result of a community-led push to ensure the safety of the town's visitors, residents and those most vulnerable.