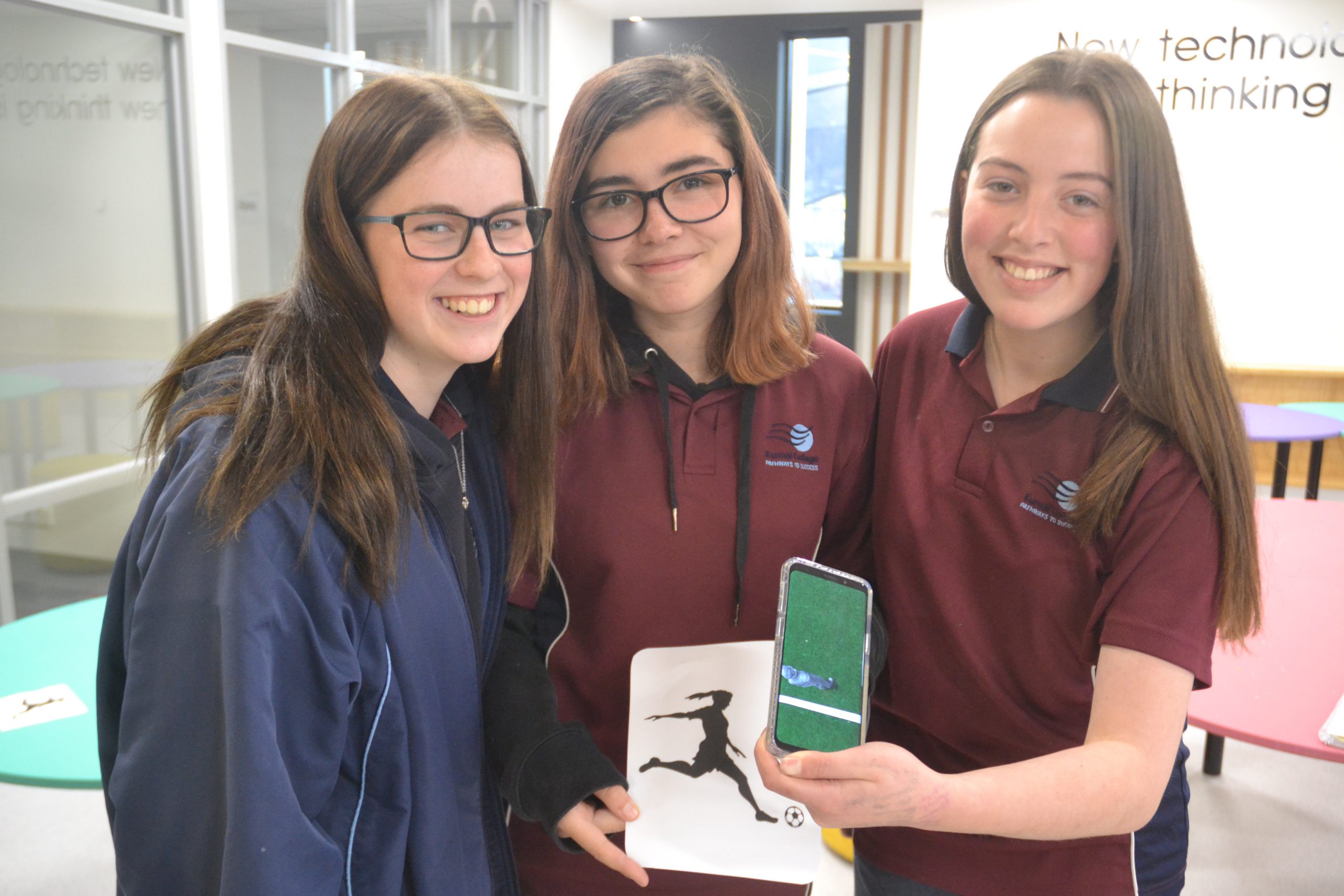 Bryce Eishold
Students are leading the way at Gippsland Tech School – developing augmented reality experiences using technology new to the Victorian education system.

Twenty-four year 9 students from Kurnai College showcased their creations last week in front of teachers, parents, sponsors and peers in what was labeled an "innovative breakthrough" for the region.

Gippsland Tech School lead curriculum teacher Daniel Farrant, who led the project, said the five-week program focused on adding digital elements to everyday life using a mobile device to digitally interact with a still picture called a target image.
During demonstrations, students would hold a mobile phone or tablet over the target image which triggered a digital interactive design on the screen.
The new technology is already being used by furniture giant Ikea and by the tourism industry to promote iconic buildings with information and graphics using the touch of a mobile device.
In one project, a group of students used a woman kicking a soccer ball as their target image.
When students hovered their phone above the image, a soccer pitch would appear on the screen of the phone – including 3D graphics of the stadium, ball, pitch and player.
"By tilting your phone you can actually run the player around and kick the ball towards the goals," Mr Farrant said.
In another demonstration, year 9 student Ethan Thomas used a still image of a spaceship, and when a phone was hovered over the image, a rocket ship and asteroids would appear as if it was about to leave earth for hyperspace.
"We learnt a little bit about coding … and in general how this technology works," Ethan, 16, said.
Gippsland Tech School chief executive Paul Boys thanked the program's supporters including Telstra who donated 10 Samsung SA and S9 handsets which used during the project.
Student Hayley Donnelly said "We learnt how to work as a team because we had to problem solve with our peers before we had to ask the teachers for help and that taught us a lot".
Mr Farrant said despite a few "bugs and problems", augmented reality technology was a concept which would be introduced into more curriculum and regional areas in the coming years.