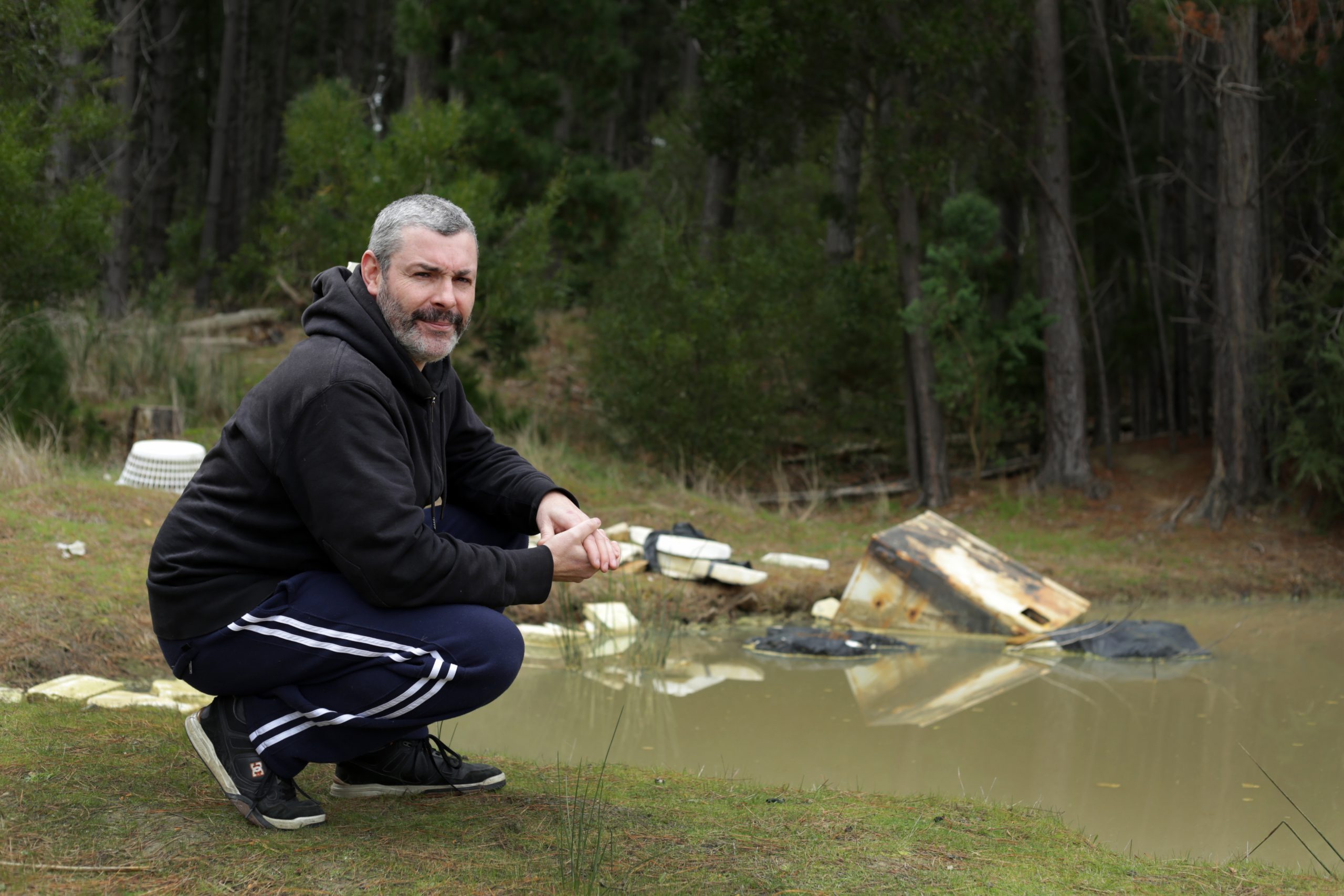 Anne Simmons
Skip-loads of "feral" household waste abandoned around the plantations near Churchill has led a local resident to investigate why dumped rubbish is left to rust for years on end.

Hazelwood South resident Justin Moore said there was hardly any illegally dumped rubbish when he moved to the area three years ago, but the amount of waste had been getting worse.
"It's a beautiful area. I loved moving up here and I used to do a lot of walking but the more of this you see now you don't want to go walking and enjoy the nature," Mr Moore said.
Among the worst of what he has seen on the land owned by Hancock Victorian Plantations south-east of Churchill includes abandoned cars, fridges and televisions lying in "festering" pools, mattresses, couches and tyres.
Much of the waste, including white goods and electronics such as computers, can be taken to a Latrobe City transfer station for free.
Mr Moore said the waste left in plantations was left for long periods of time labelled with yellow 'under investigation' tape.
"I don't know how long an investigation takes, but some of it's been there for a year or up to two years," he said.
Latrobe City Council runs a program in conjunction with HVP to investigate dumped rubbish sites.
"Council officers patrol all Hancock Victorian Plantations land, investigate dump sites and follow up any issues with infringement notices and/or prosecution under the Environment Protection Act," Latrobe City Council general manager city development Gail Gatt said in a statement.

"Unlike on council-controlled land, Latrobe City Council is not responsible for the cost of the physical clean-up."
Rather, HVP said it had spent more than $140,000 in the past year removing rubbish and has a rubbish removal program four to six times a year in Gippsland.
HVP Gippsland silviculture manager David Neave said illegal dumping of rubbish was a serious issue for land managers and the company had even diverted personnel and equipment resources away from forest management to perform this "avoidable task".
"The local HVP team have collected, sorted and legally disposed of more than 90 tonnes of illegally dumped rubbish over the past year; targeting the dumping hotspots where our plantations are adjacent to townships, such as near Morwell, Moe South, Churchill and Hazelwood North," Mr Neave said.
He said with increased patrols and motion sensor cameras the company had seen a "noticeable reduction" in new sites where rubbish is dumped in the plantations, particularly in areas close to towns.
"HVP Plantations does not tolerate this illegal activity and our land being used as a rubbish dump. It is members of the public who are choosing to dump their waste on our land rather than dispose of it responsibly," Mr Neave said.