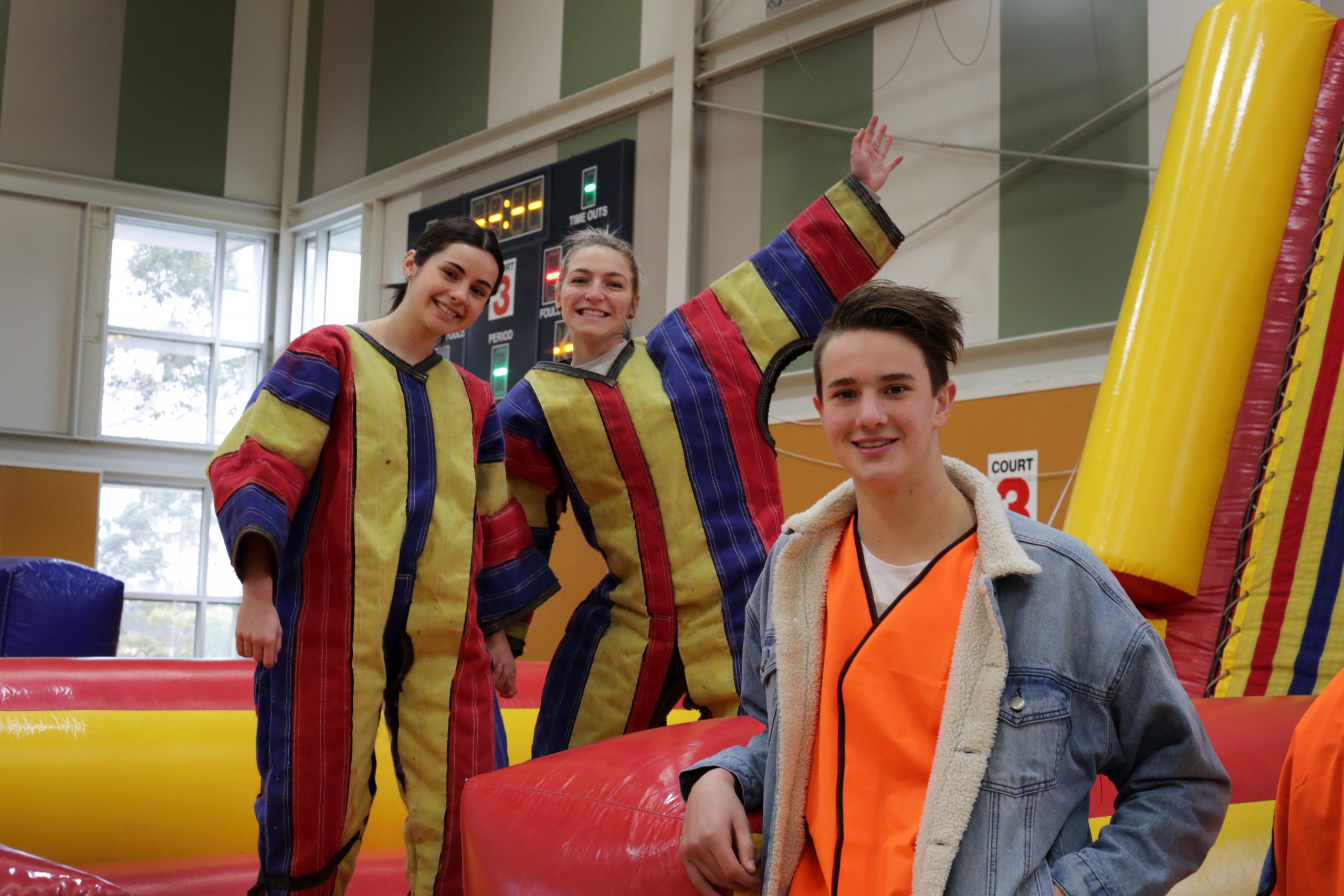 Anne Simmons
Kurnai College VCAL teacher Nicole Carder said the year 12 students were "terrified" when they were first told they were to put on an event for 1000 people.

The brief instructed them to organise entertainment for students across Kurnai's three campuses, with meals for hundreds suiting all dietary requirements.
It would need to be safe, orderly, meet deadlines and budgets and be better than last year's.
"We had a lot of feedback from last year's Big Day Out so we knew what was popular … bottlenecked areas, where everyone was getting crowded, where people were rushing to … so we had to reflect on all that," VCAL year 12 student Braydon Catlin said.
On Thursday, August 30 three months' preparations were put to the test, and hundreds of children turned up in wristbands to Latrobe Leisure Churchill for activities like dodgeball, wheelchair basketball and a Velcro wall, with hot meals for all.
Braydon, who wants to be an electrician, played a key role in organising the logistical side of the venue and suggested this year the students receive brochures with a map to help them find activities in the complex.
He said students gained many project management skills which would help them after school.
"Lots of our members in VCAL they weren't confident in calling someone up and trying to organise something like that," Braydon, 18, said.
Ms Carder said the students all "stepped up" to their role.
"For them, it's the culmination of all their hard work. I think there's good energy out there amongst the students," Ms Carder said on Thursday.
She said the year 12s could show to their former teachers from the junior campus they could run an activity in a responsible and safe manner.
"I love to see that these students get to show adults who have had a great impact on their life what they've achieved," she said.
Ms Carder said the students had used skills such as backwards planning and communication and had to consider accountability and how if they did not do their part, how it would affect others.
"They've planned an event for a school that's over 1000 students and that's something huge that they can be proud of."