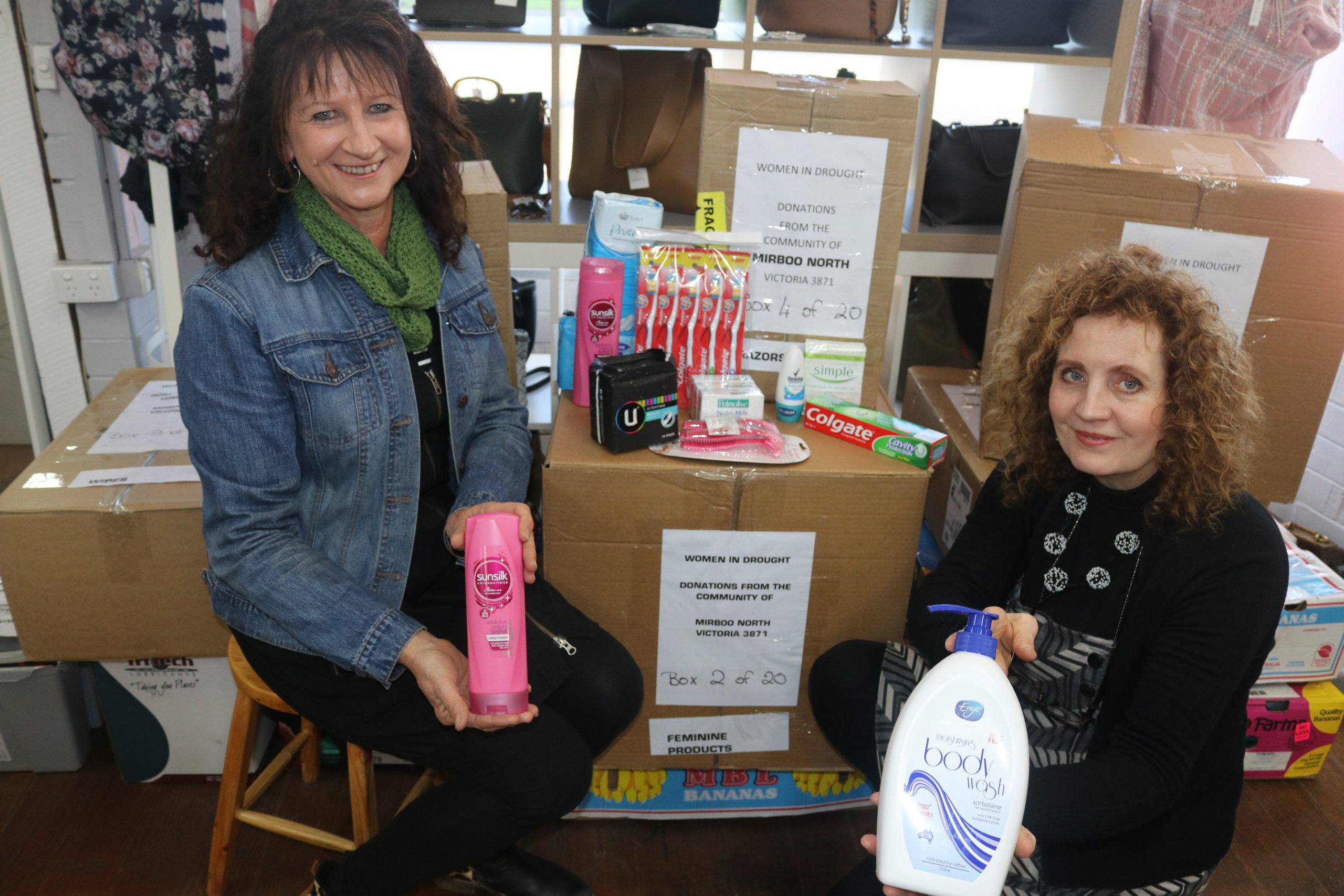 Michelle Slater
Mirboo North is rallying behind women in drought-affected communities and has put the call out for donations of women's sanitary products and non-perishable food.
Local resident Kerry Beaumont was horrified when she saw media stories about some women doing it so tough in the drought that they were tearing up bits of towel to use as sanitary pads.
She said she was hearing about women having to choose between spending money on menstrual products or purchasing stockfeed.
"I thought that this was ridiculous – it's 2018, not 1918. They were using all their money to feed their animals. If you have three teenaged daughters, you could be spending $100 on hygiene products," Ms Beaumont said.
"These women have been on the land all their life and their animals are their first priority. These donations will let them know that someone is thinking about them." Mirboo North newsagency jumped on board as a collection point and within two weeks community members had donated $6000 worth of toiletries and menstrual products.
The products were boxed up and sent on a hay-run leaving town last week to the western NSW town of Dunedoo where they will be distributed by the local Lions club.
Mirboo North newsagent Heather Lemescam said she hoped other Latrobe Valley communities would start their own collection points for farming women. She said they were now casting their eyes locally and calling for donations for east Gippsland drought communities as well as ongoing donations for Gippsland Farmer Relief.
Ms Lemescam said if people were uncertain what products to donate, they could come in and make a cash donation.