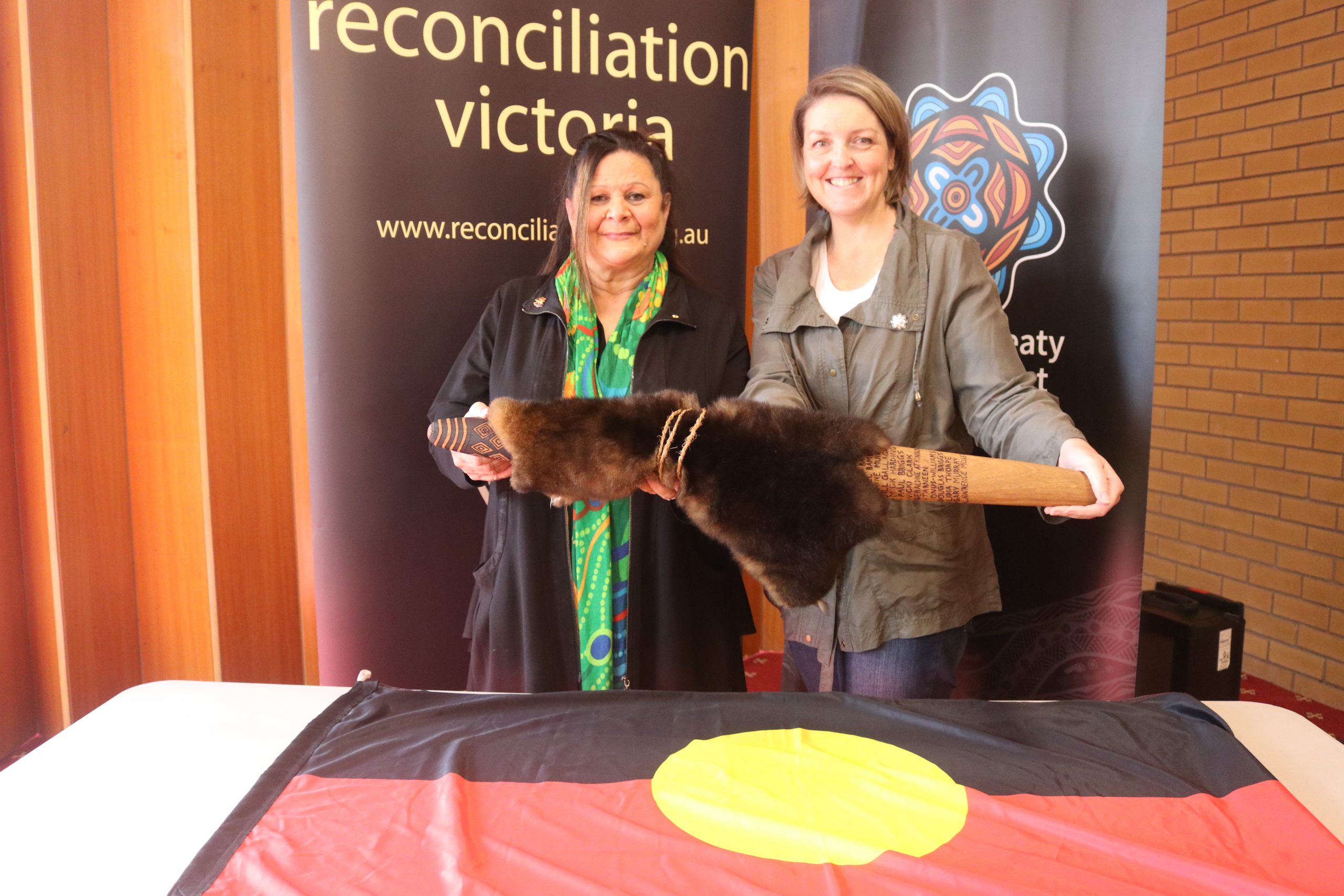 Michelle Slater
Reserving a seat on local council for an Indigenous representative should not be ruled out as part of Victorian Aboriginal treaty negotiations, according to Latrobe City councillor Kellie O'Callaghan.
Cr O'Callaghan was at a forum with the Victorian Treaty Advancement Commissioner Jill Gallagher at Kernot Hall on Thursday morning, to discuss how to form a treaty with Victoria's Aboriginal people.
About 25 people, mostly from local government agencies, turned up to hear Ms Gallagher discuss the history and processes needed to create what would be Australia's first treaty.
Cr O'Callaghan said she wanted to understand how local government could play a role in furthering treaty conversations.
She said it would be important for council to potentially create a seat at the table on council for Aboriginal representation.
"There is a lack of representation from the Aboriginal community in local government. An ideal aspiration would be to see more representation from the Aboriginal community as councillors," Cr O'Callaghan said.
"In the initial stages, this could be an allocated position in the treaty process, until there is a wave of momentum to elect a broader representation of people on council."
The commissioner was in Morwell as part of a series of regional community treaty discussions, as part of her role to establish an Aboriginal representative body.
This body will be a key voice for Aboriginal people to negotiate a treaty – or several treaties – with the government, and will be voted upon by the Aboriginal community next year.
Ms Gallagher said on a statewide level she would love to see an Aboriginal cultural footprint embedded across Victoria.
"I'd love Aboriginal language to be taught in schools; I'd love to have a conversation with the mayor in in my own language and he understands me," she said.
"I would love to see in the state Parliament, a percentage of seats for Aboriginal traditional owners and some on local government."
Ms Gallagher also spoke with members of the local Aboriginal community in a separate event in Morwell the previous evening.
"A handful of people had turned up, and the conversation was all about how will we get there, and who will negotiate a treaty at a local level," she said.
"It all still has to be worked out, and there will be some nation building involved. The purpose is self-determination and there needs to be traditional owner groups to sit around the table with government."
Ms Gallagher will be in east Gippsland this week for a series of community forums.