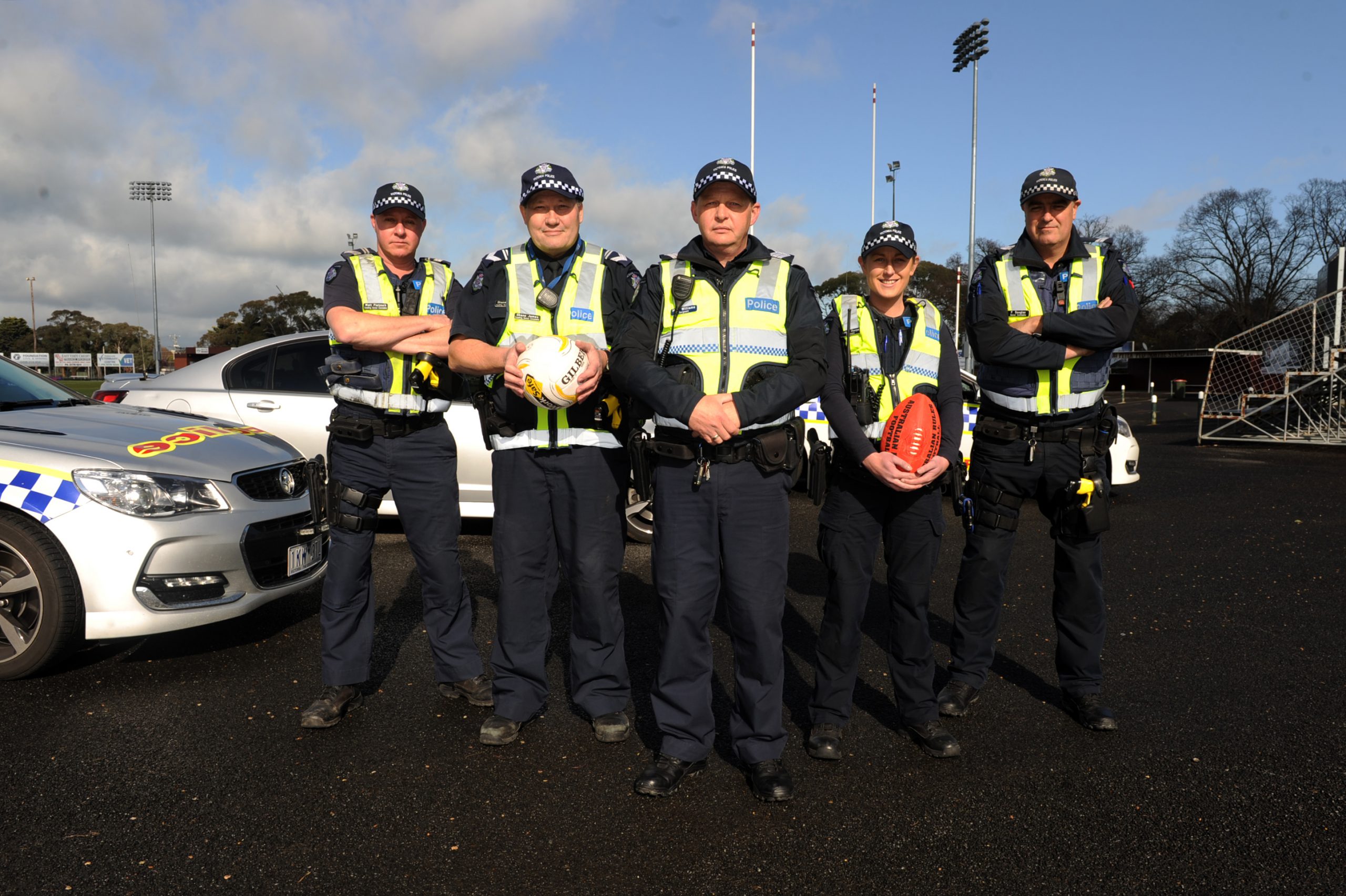 Bryce Eishold
Police will be out in force in the next month targeting people leaving football and netball finals across the Latrobe Valley.

Latrobe Highway Patrol Sergeant Mick Williams said police would be calling in additional resources, including the State Highway Patrol, to help carry out drug and alcohol testing.
"We encourage people to attend these events and support their communities and have fun, but to also be responsible and not drive if they've been drinking or taking illicit drugs," Sergeant Williams said.
"We will be out in marked and unmarked police vehicles testing as many drivers as possible for alcohol or illicit drugs over the September footy finals.
"Having alcohol and/or drugs in your system whilst driving is obviously a big concern for us, but we will also be targeting bad driving behaviours, like mobile phone [use] and speed."
According to Transport Accident Commission statistics, drinking driving is more likely to take place on Saturday and Sundays between 4pm and 6pm than any other nights of the week.
Drivers caught drink or drug driving face hefty fines or loss of licence – and the possibility of having their vehicles seized by police.
In the two months since July 1, 27 people have been caught in the Latrobe Valley drug and drink driving.
"It's also a reminder that police and security will be monitoring behaviour inside the venues as well and again we encourage people to enjoy the sport and be responsible for their behaviour," Sergeant Williams said.
"If you are in any doubt about being over the .05 limit, then don't risk it and don't drive. We will catch you."