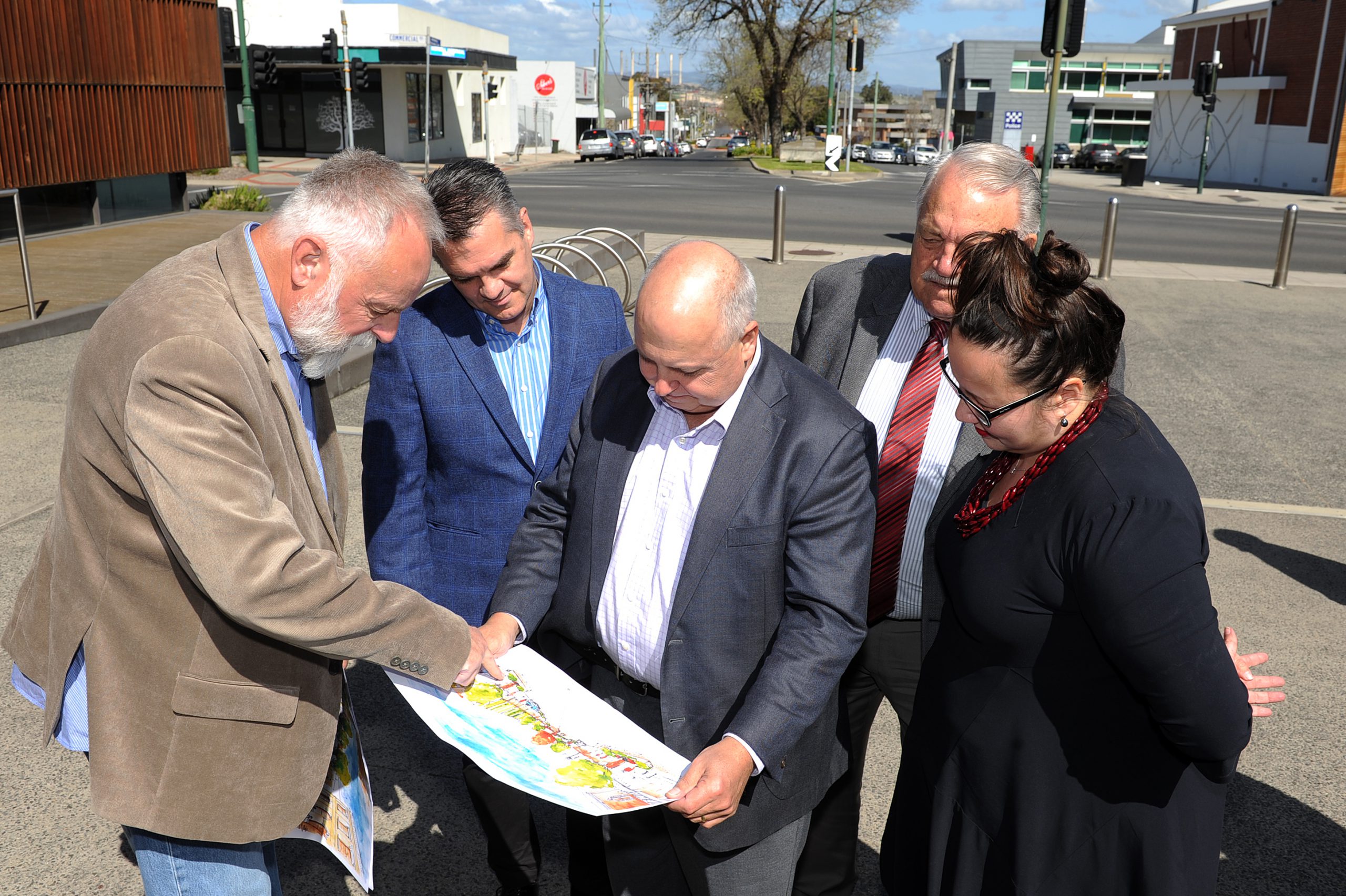 Bryce Eishold
Work will begin next month to transform Morwell's central business district into a more "pedestrian-friendly" and "greener" space after a $1 million state government grant was awarded to Latrobe City yesterday.

Treasurer Tim Pallas visited Morwell on Wednesday to announce the grant for the Future Morwell Streetscape Upgrade Project – part of a $3.5 million overhaul of the town's Commercial Road precinct.
The three-year project is expected to repurpose open spaces in the town to create a connected commercial hub of local businesses.
At the same time, landscaping and lighting will be improved, new trees planted and garden beds established to create a more welcoming environment.
Speaking outside Latrobe City Council yesterday, Mr Pallas said the first sod should be turned on the project in the coming weeks.
"Community pride is one of the vital ingredients of your sense of opportunity, your sense of pride of place," Mr Pallas said.
"From our perspective, improving the lighting, improving the streetscape … is a vital part of a sense of place in this great city and this great location.
"We promised to support a strong future for the Valley and this upgrade to Morwell CBD is part of that work."
Morwell Newsagency owner Ray Burgess, who is a member of the project's steering group committee and an independent candidate for Morwell, welcomed the funding and said it would improve the town's appearance.
"It's the culmination of four-and-a-half years of work by a small group of committee people who make up the Future Morwell project team which was formed after the mine fire," Mr Burgess said.
"We established a plan for the urban renewal of Morwell which starts in the CBD, in this case Commercial Road, and then covers throughout the rest of the town, however, we are yet to receive funding for further stages.
"The idea is to make it a better place to shop, it's to encourage investment in the CBD to perhaps inspire people to start up a business … and part of the plan is to turn Morwell into a town of gardens to make it a place [for tourists] to visit."
Funding for the project was allocated from the Latrobe Valley Authority's Community Facility Fund.