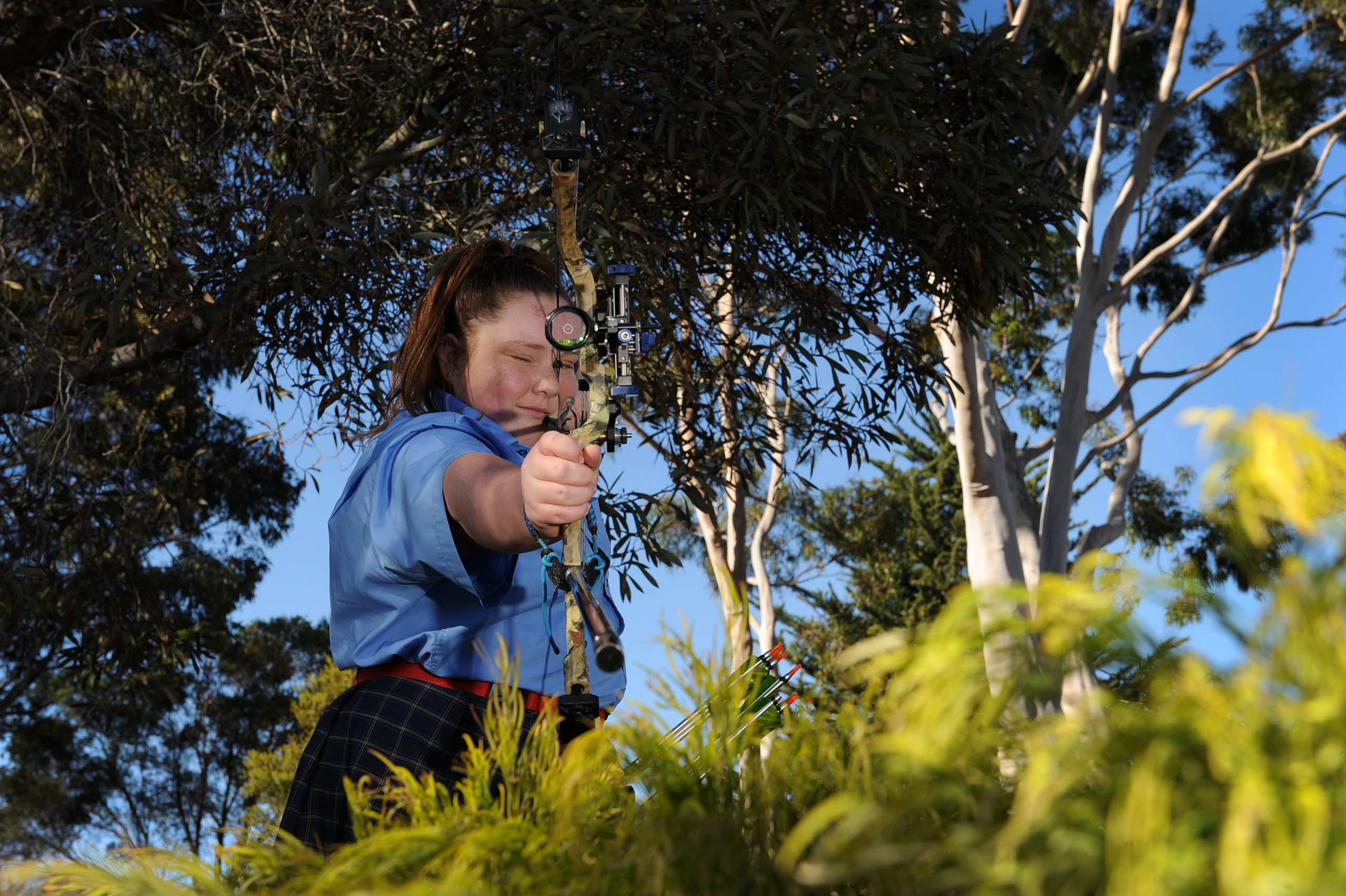 By Heidi Kraak
Chairo Christian School Traralgon year 8 student Abbey has been drawing her bow for less than three years, yet has a swathe of state and national medals to her name.

The keen archer took up the sport after "having a go" with her dad and brother for fun.
"We went to a club and decided that we really enjoyed it," she said.
"So we kept going with it and have gotten to this point."

Abbey said she had picked up the skills relatively quickly and has a list of awards to prove it, including silver at the 2018 Australian Indoor IFAA Champions, silver in the 2018 Victorian Indoor Championships and gold at the 2017 Australian Indoor IFAA Championships.
"It is good but the competition is tough," she said.
"I prefer not to look at my score so I don't freak myself out."
Because of the size of her local club, Twin City Archers Morwell, Abbey said she hadn't had to travel "as much as she could have" to participate in some of the big competitions.
"Because our club is one of the biggest clubs in Victoria it holds all the national events and state events. They held the Trans Tasman event, which is Australia and New Zealand competing, which was really cool," she said.
"At the moment [archery] is a hobby, but I would like to keep improving and keep getting better at it and eventually, hopefully go interstate.
"Dad still shoots with me, and my brother does as well … it's a bit of a family thing."