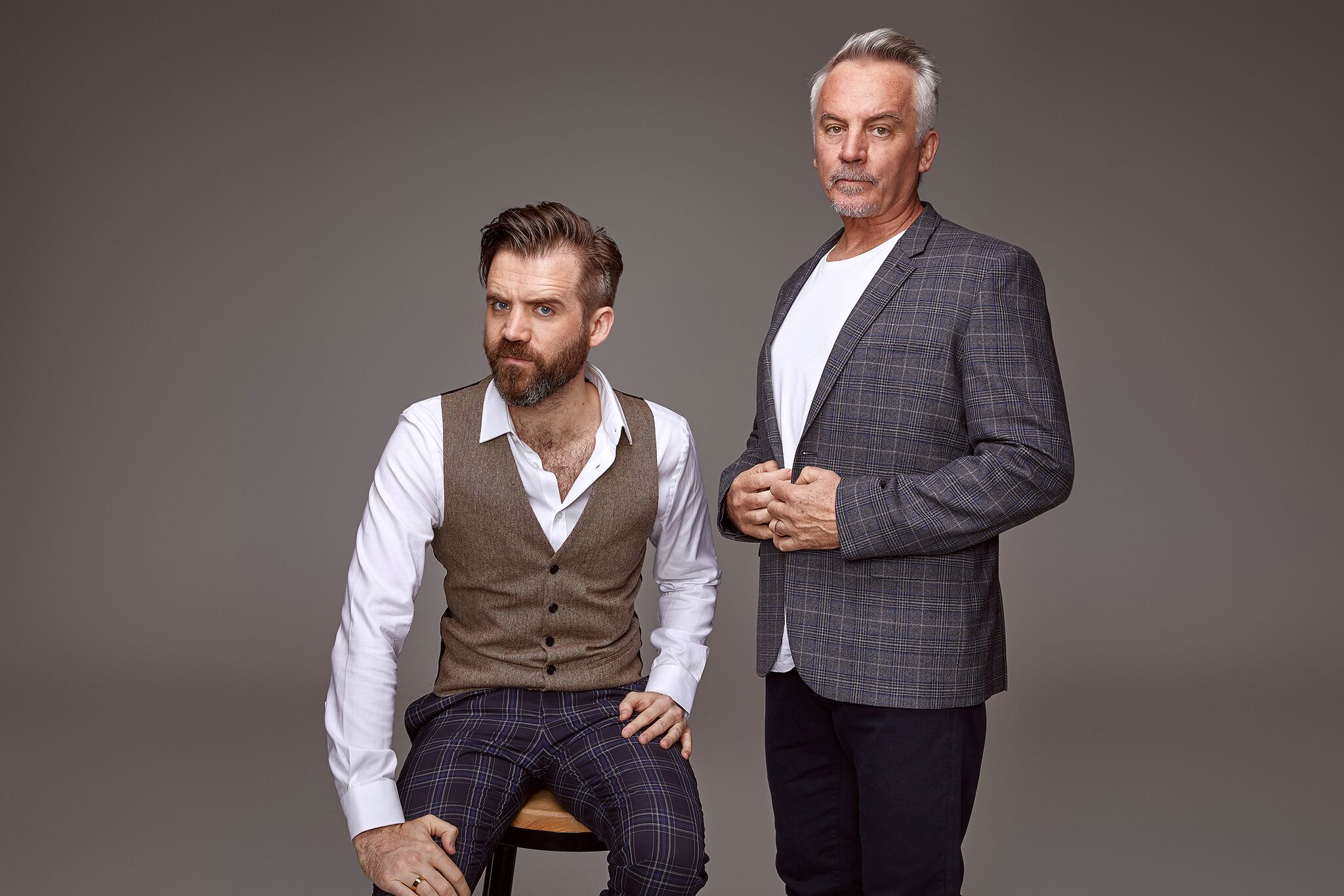 Anne Simmons
Melbourne writer and broadcaster Paul Verhoeven could not have been further from the car chases, gore and "staggering corruption" seen through the eyes of a patrol officer in Sydney's northern beaches in the 1980s when he sat down to write his first book.

Most of the hours spent writing true crime black comedy Loose Units had the backdrop of the Maffra countryside where his fiancee Tegan Higginbotham's parents live.
He will be launching the father-and-son novel later this week in Traralgon, which retells his dad John's high-intensity early 20s in the police force.
"Most of us in our early 20s … are floating around having fun. Dad was literally chasing bad guys with a gun at his side with [the] siren going off. He never thought about the consequences, about what it would do to him psychologically," Mr Verhoeven said.
"Men don't tend to talk about this stuff, how it affects them emotionally and how traumatic events shape who they are."
To write the novel, Mr Verhoeven sat his father down a couple of years ago to hear the stories never shared before.
"I wasn't expecting to open such a Pandora's Box," he said.
"Every single case he told me was bodies sawed in half and car chases and corruption and intrigue and every single case would've ruined me if happened to me.
"Every emergency service officer has the same quilt of nightmares they deal with every day but don't talk about it."
The father and son spent a couple of years "dredging through the muck he survived through the skin of his teeth".
Crafting the tales into a comedy, was "difficult but cathartic".
"Dad and I are very different in many ways. Obviously, he's a man of action, I'm a man of words. One thing we have in common is we have a sort of bent sense of humour," Mr Verhoeven said.

After leaving the police force, his father worked through so many jobs Mr Verhoeven said it all sounded like a front for an international spy, and within each gig was a novel to be written.
His father is now an antiques dealer.
The author in-conversation event for Loose Units will be at Collins Booksellers, Traralgon on Saturday, September 22 at 2pm-3pm.
Tegan Higginbotham, known for appearing in television program Whose Line Is It Anyway? will host the event.