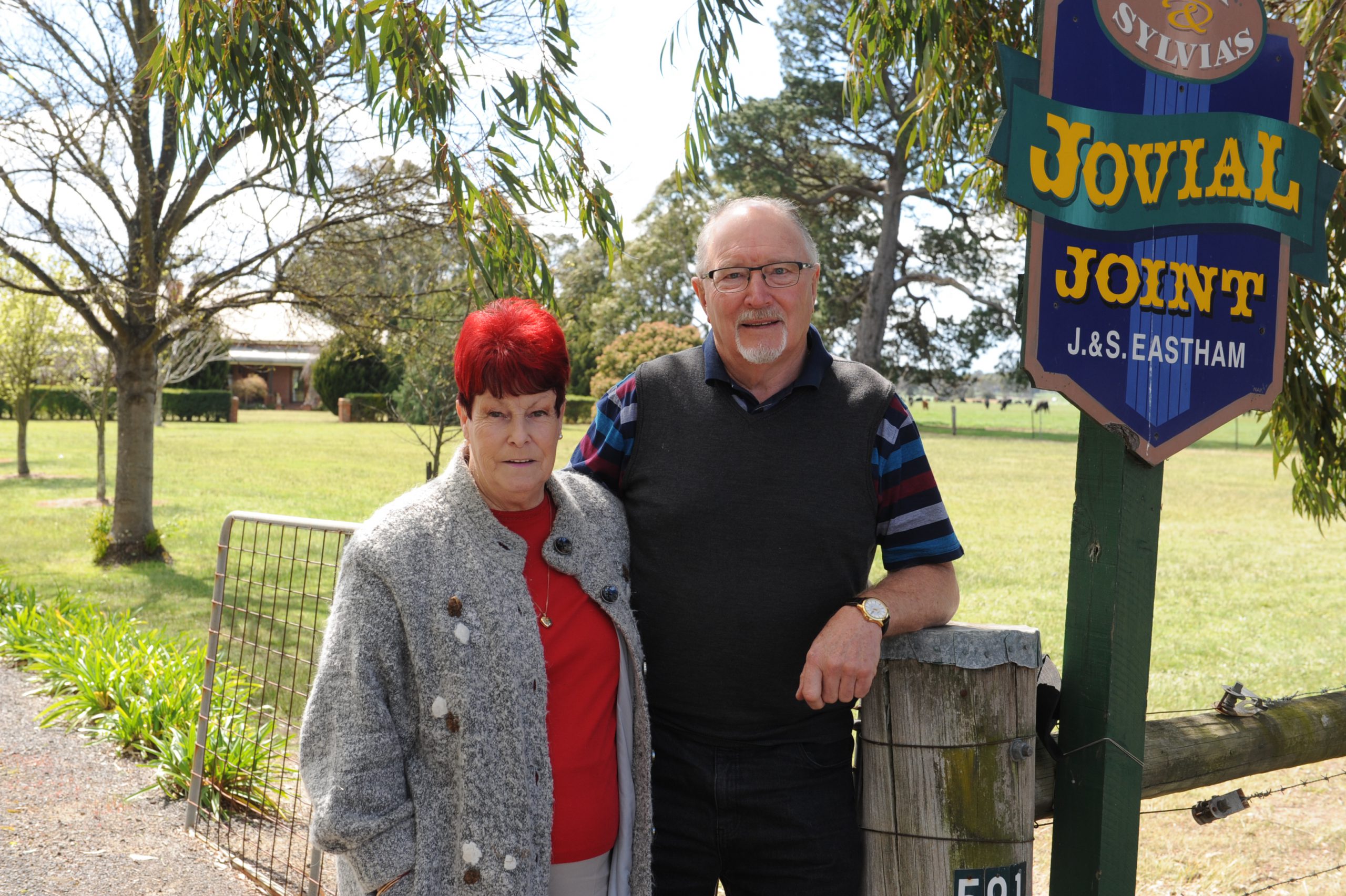 Bryce Eishold
Residents fear a proposed rail development on the outskirts of Traralgon could drive up crime and derail the area's aesthetic landscape.

Earlier this month The Express revealed the Traralgon East site on Minniedale Road was one of several being considered for a rail stabling yard and would involve the compulsory acquisition of nearby farm land.

Princes Highway resident Jock Eastam said he was concerned about the environmental and aesthetic impacts of the development on the community, which has been subject to "five years of disruptions" during the highway duplication.
Mr Eastam, a retired businessman, bought the two-hectare lifestyle property with his wife, Sylvia, in 2001 but said his home would look out onto the proposed development which could "severely impact" the tight-knit community.
"We wanted to get away from the suburbia-type environment to live in a rural area. It was a dream for us and this proposal could derail that," Mr Eastam said.
"We have numerous concerns regarding the environmental impacts it's going to have on this area and obviously the aesthetic look of this place because we're in serious risk of losing our pristine environment out here.
"It's another example of the government not doing its due diligence … they haven't thought how it will impact on us when there are other, more suitable areas, which have already been earmarked for the project, being ignored."
Residents claim they've been told the development to house parked trains could be up to 80 metres wide and stretch almost a kilometre in length.
Questions have been raised as to why the development would not take place at the Gippsland Intermodal Freight Terminal in Morwell near Mid Valley Shopping Centre, which Latrobe City confirmed this month was on a long-term lease with the government.
Regional Rail Revival – the body tasked with $530 million Gippsland rail upgrade – said the site at Traralgon East was preferred from a technical and operation perspective but a number of other sites remained under consideration.
Mr Eastam said he was also concerned about the anti-social behaviour the proposed development could have in the community.
"You only have to see what's happened to Melbourne over the years with graffiti artists near rail precincts. This development will attract that kind of behaviour where you've got these people who think vandalism is a way of life," Mr Eastam said.
"This kind of development will attract those kinds of people to this area which has seen no crime in the time we've been here."
Widows Lane resident Adrian Stone, who started the Minniedale Action Group against the development, said more than 40 people had already voiced their opposition to the rail development through the group.
"The compulsory acquisition of operational farmland, the impact on future residential impact expansion from the east say from Ellavale Estate and the noise factor have been residents' main concerns," Mr Stone said.
"We've found the project team very difficult to get answers from and it takes a long time to get any response from them. Questions have been asked by several residents and the lack of information is very much on the drip feed.
"We'd like to know how big the development is, whether there's a large mechanical workshop or maintenance depot, how many lines will come in and out and the number of trains that will leave each day."
Regional Rail Revival Director Mark Havryluk said the proposed stabling facility is necessary to deliver additional services as part of the Gippsland line upgrade.
"We have plenty of work to do in order to find a suitable site for this facility," Mr Havryluk said in a statement.
"Whatever site is eventually selected for this facility, we do not anticipate it having any impact on crime in the area."
"All construction will be undertaken in accordance with EPA guidelines and relevant noise policies and we'll work to minimise any impacts on the community." For safety reasons, the facility will be lit at night, however, it will be secured with a perimeter fence and CCTV infrastructure.
For more information, visit Minniedale Action Group on Facebook.