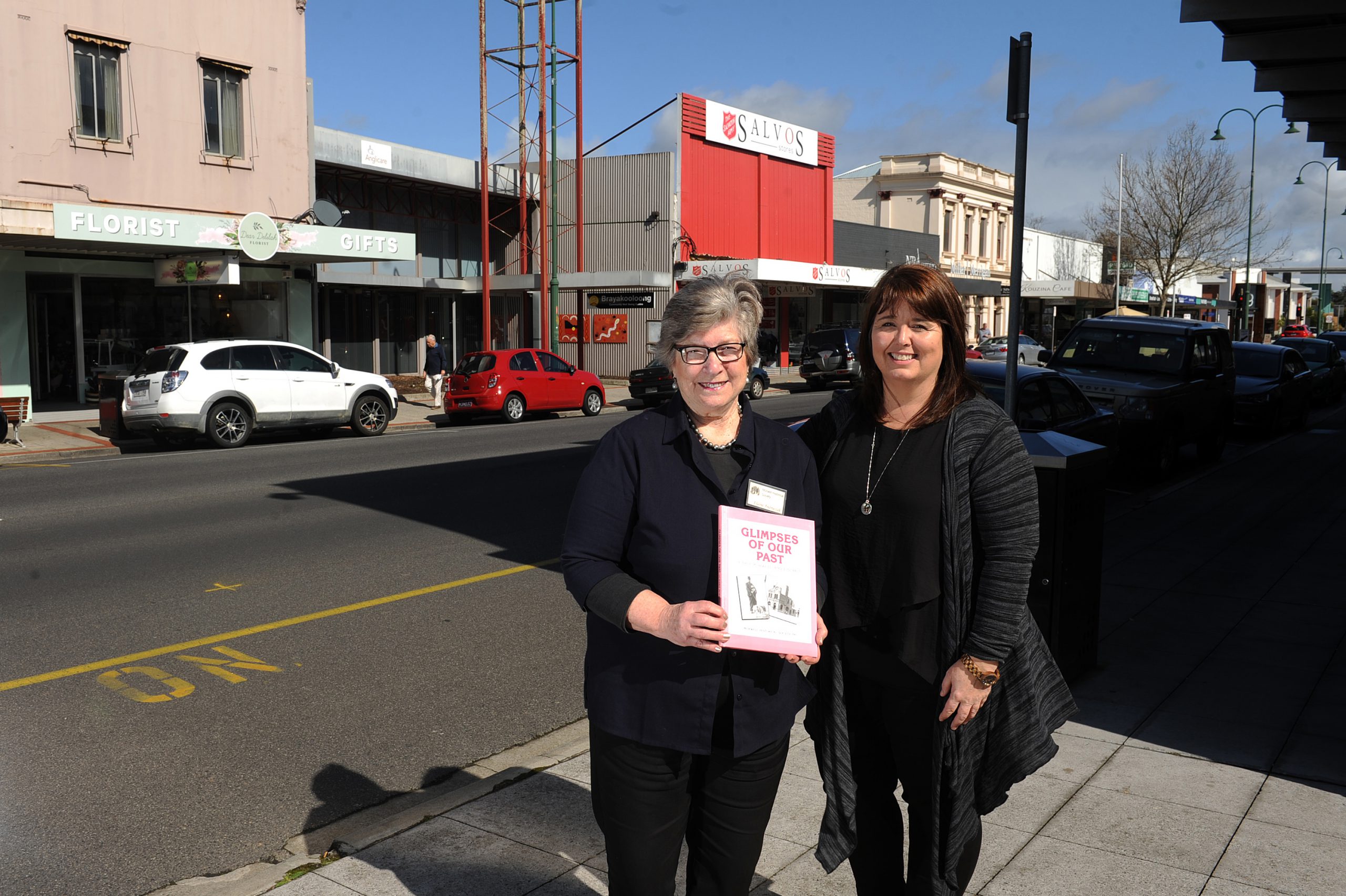 Anne Simmons
Morwell Historical Society member Kellie Bertrand had particular requests from her grandmother Joyce Cleary before she died in late-2016.

"She pulls me aside and she says to me 'when I fall off the perch I need you to do three things for me'," Ms Bertrand said.
"She says, 'don't let them bury me until the notice has been in the Express … I want to pull a good crowd'."

To her granddaughter, Mrs Cleary was "the storybook nan", who never drove a car and lived in Winifred Street, Morwell for most of her life.
She also conducted an annual audit into the shops which transitioned in and out of Commercial Road.
Her grandmother was a highly social, "fun and caring" character who would walk into town to shop, in a time an entire shopping list couldn't be ticked off within a supermarket.
"You go off down the street with nan and you would be gone for hours at a time because she would talk to every single person," Ms Bertrand said.
It is her nan's stories which will add colour to Morwell Historical Society's flagship event for History Week.
Ms Bertrand will lead a walk around the central business district, which will help newcomers understand the long list of service organisations in town and what they do.
It will also help people remember or imagine a former Morwell, when lace balustrades overlooked Commercial Road, or even when the town was declared 'The Hub' of the Latrobe Valley under the giant wheel on Tarwin Street.
Walkers will hear some of the town's quirkier stories.
"The man [J B Hoyle] that designed the cenotaph … on the morning of the unveiling he died. He actually never saw it unveiled after all his work," Ms Bertrand said.
Ms Bertrand retells one of her nan's tales about when the circus came to town along the railway and set up behind where Ramahyuck is today.
She said her nan remembered waking up in the morning to find circus animals on the loose.
"The elephants broke out and got into their backyard and ate all their veggies, including all their pumpkins," Ms Bertrand said.

Another of her nan's tales – she acknowledges the stories may have embellishments – involves a bitter row between the owners of Morwell's first theatre who were engaged to be married.
"The engagement ring was thrown and the engagement was off and he left the theatre and opened up the one in Yallourn," Ms Bertrand said.
Ms Bertrand started driving her nan to the historical society when she broke her leg, and so started her own involvement in sharing Morwell's history.
Understanding history was a way she could add context to today's town.
"It always makes me laugh when people are so outraged about the skate park going there [on Commercial Road] … It was the home of our first pool and first bowling green."
History week runs from October 7-14.
The walking tour will be on Saturday, October 13 at 1.30pm.

The society's rooms at 12 Hazelwood Road, Morwell will be open Wednesday, October 10 from 11am-2pm, Saturday, October 13 from 1pm-4pm and Sunday, October 14 from 11am-2pm.