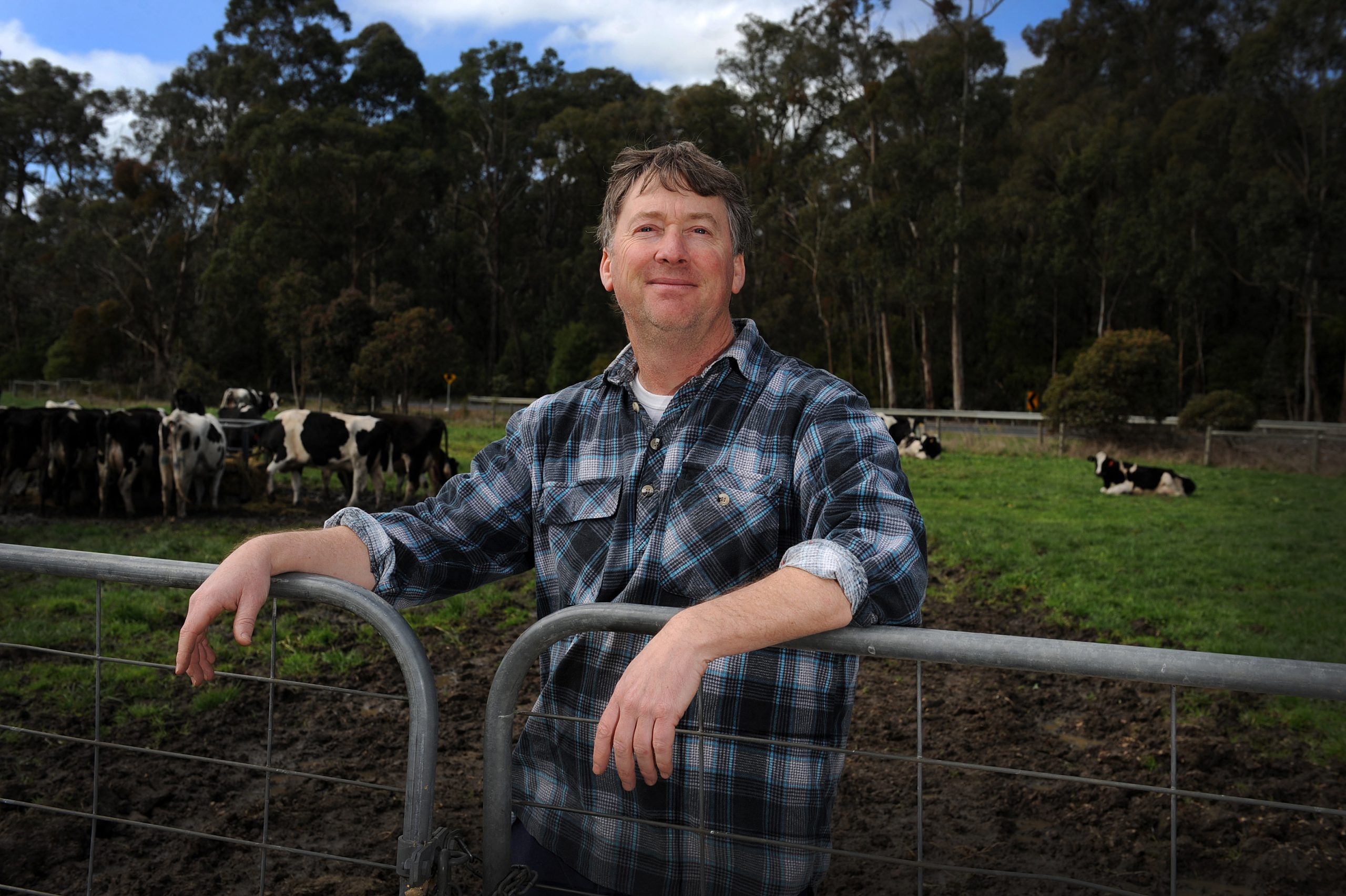 Michelle Slater
A Boolarra dairy farmer wants assurances that a newly-announced 10 cent-a-litre supermarket milk levy would go straight into farmers' pockets and is not gobbled up in the supply chain.
United Dairyfarmers of Victoria Gippsland policy councillor Matt Gleeson was responding to a call-out from dairy lobby groups for supermarkets to increase milk prices.
Last week Woolworths introduced a special range of milk at $1.10 a litre to help drought-stricken farmers across Australia, but the details remain sketchy.
Coles also announced it will increase the price of its three litre Own Brand milk from $3 to $3.30 until the end of the year.
The extra 30 cents will be diverted to the National Farmers' Federation's 2018 Drought Relief Fund.
Mr Gleeson said 10 cents would be a significant help for Gippsland farmers battling drought, but he wanted to know more details about any new pricing mechanisms.
"The scope is that retailers would pass this into their margins, but it's a matter of how much of this increase will go to the farmer," Mr Gleeson said.
"But a better, and a more sustainable milk price would provide more certainty in the industry."
Farmers get paid per kilogram of milk solids, and only about 30 per cent of Australia's milk goes into bottles. The rest is used for value-added dairy products such as powders, cheeses, or skim.
"There's an equity issue, would this be going to all dairy farmers, or only those in certain areas?" Mr Gleeson said.
Australian Dairy Farmers president Terry Richardson supported the announcement, but cautioned that the extra 10 cents must be distributed to all dairy farmers.
The levy has the backing of federal Agriculture Minister David Littleproud, who had been in talks with the big supermarkets.