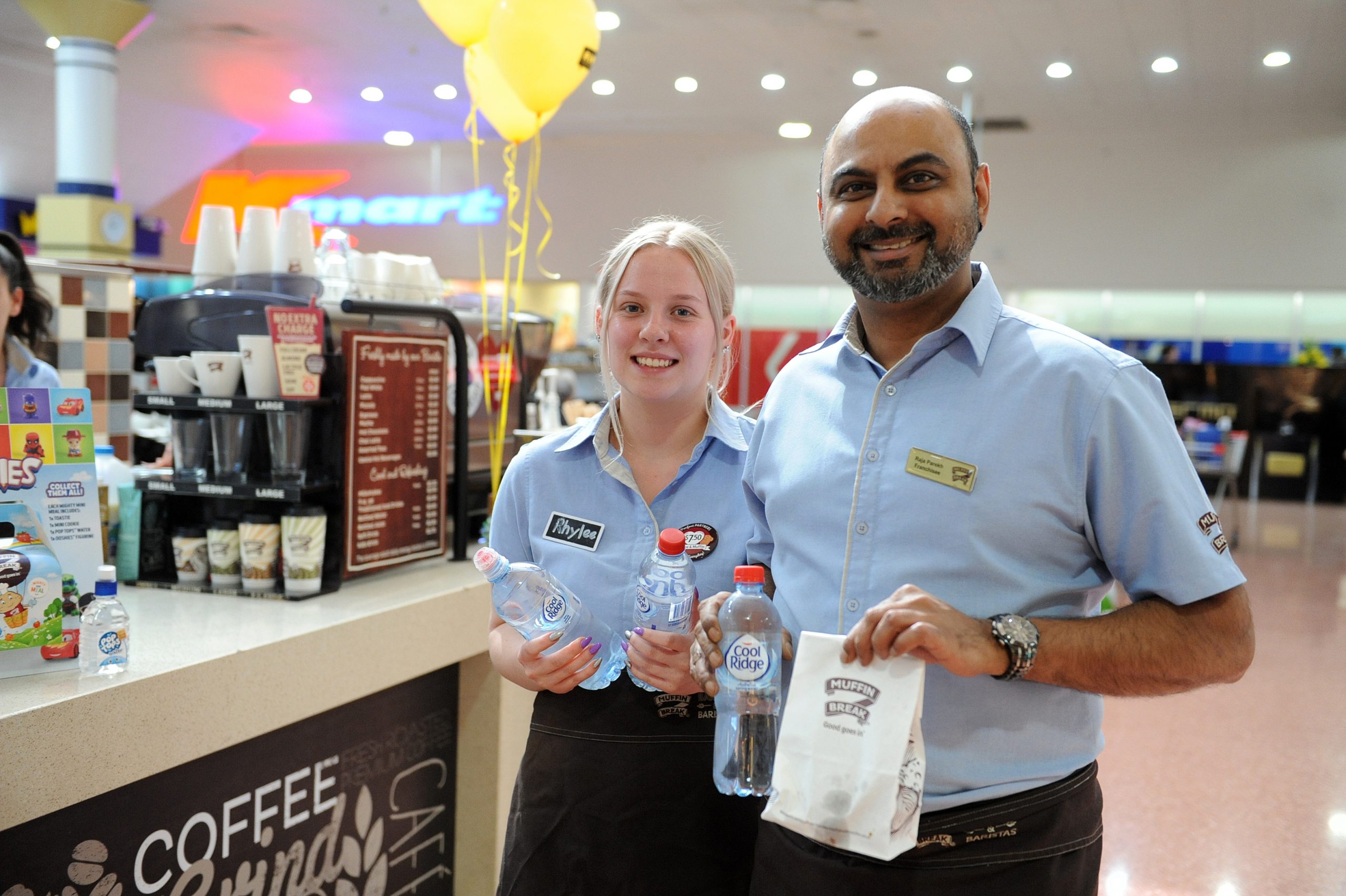 Anne Simmons
A community health campaign to promote water as the drink of choice found sales of the bottled drink increased when food outlet staff asked 'would you like water with that?'

Latrobe Community Health Service ran the month-long campaign ending early August at Stockland Traralgon's food court, asking staff at participating outlets to pose the simple question when selling a meal deal.
"Of the sales data provided we could see there was an increase in water sales compared to the previous month and there was increase of 262 bottles of water sold compared to that previous month," LCHS health promotion officer Alisha Brooks said.
Soft drink sales even dropped during the campaign which was developed by Parents' Voice.
"Three out of four retailers that were able to provide full sales data that showed water sales increased by 3.9 per cent, 5 per cent and 14.7 per cent, while their soft drink and juice sales dropped in that time which is really great," Ms Brooks said.
Muffin Break owner Raja Parekh would "most definitely" recommend other food retailers take on board the promotion of water as he said it could increase overall sales with staff upselling water on top of other products.
Mr Parekh reported it did not work, however, when someone had already made their mind up about wanting a soft drink.
The trial's success is prompting the community health service to extend the campaign to other retail centres across the Latrobe Valley.
"I think from the feedback from the retailers it was quite easy to implement the #waterwiththat campaign," the LCHS health promotion officer said.
"It's been really great to see parents opting for the water option over juice for their children."