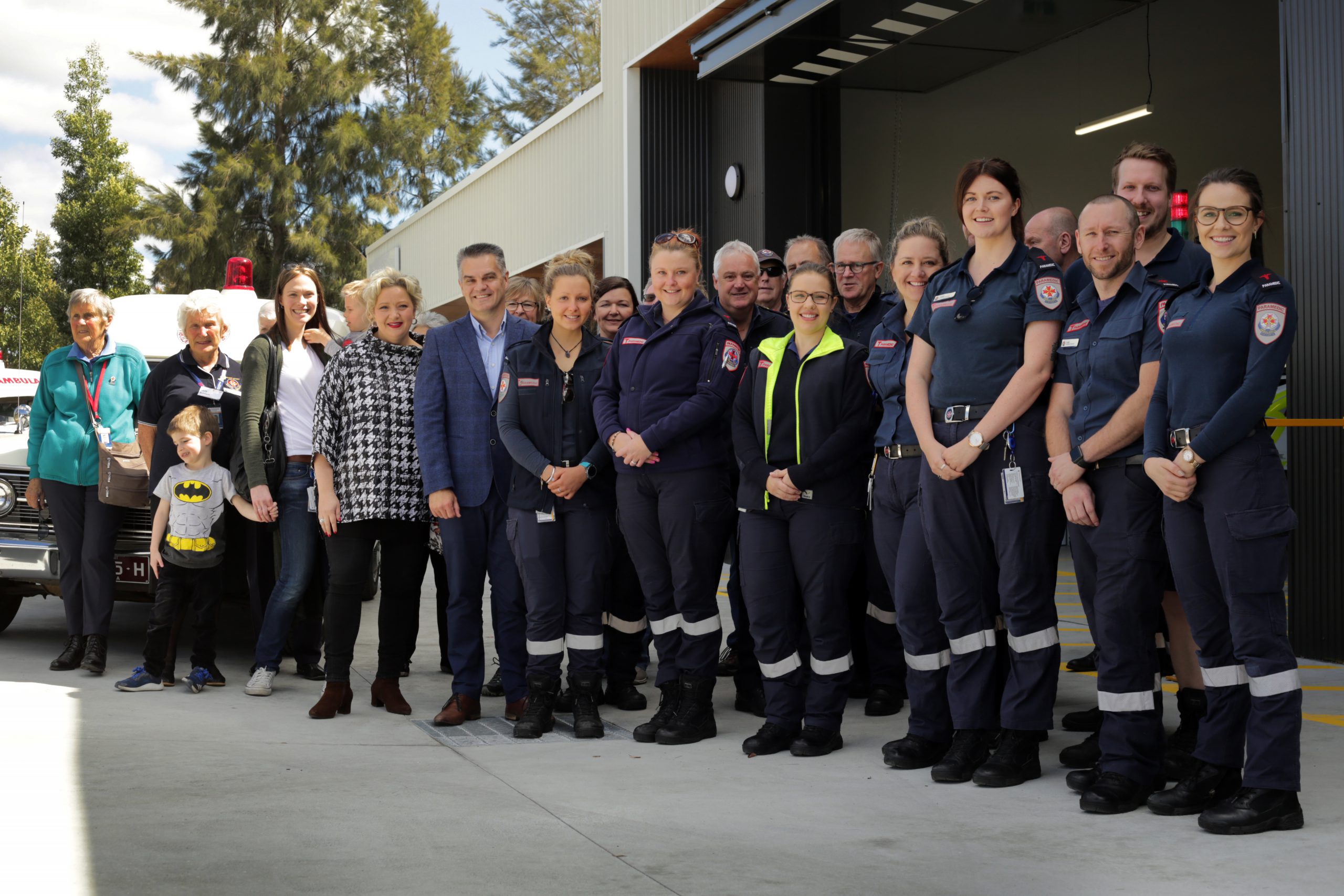 Anne Simmons
Traralgon paramedics can expect better conditions for mental health support and more training opportunities since moving into a new branch on Princes Street on Tuesday.

Ambulance Services Minister Jill Hennessy visited the "world-class facilities" for the official opening on Wednesday and announced the government had bought a piece of land on Narracan Drive, Moe to build an additional new branch.
Traralgon branch paramedics have left an "incredibly outdated" site on Campbell Street for modern and secure facilities which offer better rest and recovery.
Lounge areas, sleeping quarters and a new training room are all part of the facility announced in 2015 to be built from scratch.
"One of the most important things for our staff is to have rest and recovery because it is an incredibly fatiguing job being a paramedic and there's a high relationship between fatigue and poor mental health," Ms Hennessy said.
Traralgon Ambulance Branch MICA team manager Mark Scammell said the old branch was never designed for its staff base which continued to grow with Traralgon's expansion.
"Our old building was over 30 years old and it was originally designed for two people who worked on call and so I've had over 20 staff working out of that so we sort of outgrew it a little bit," Mr Scammell said.
Seven new staff members will join the branch in October which has four ambulance units.
"That means we can have extra ambulances available which is going to decrease our response times and improve the service to Traralgon and all the outlying areas as obviously we support all the local towns around with our ambulance coverage," Mr Scammell said.
"You can just see the happiness of all the staff here that actually have something that is really designed for ambulance."
Ambulance Victoria's latest performance data reveals it is responding to code one incidents within 15 minutes 85 per cent of the time.
Ms Hennessy said the government would continue to try and improve response times, but the next frontier would be in using new and emerging technology to save lives.
"We are now getting to patients in time. We've just got to make sure that we're using all the wonderful technology, the new and emerging drugs which can make a difference between life and death," she said.