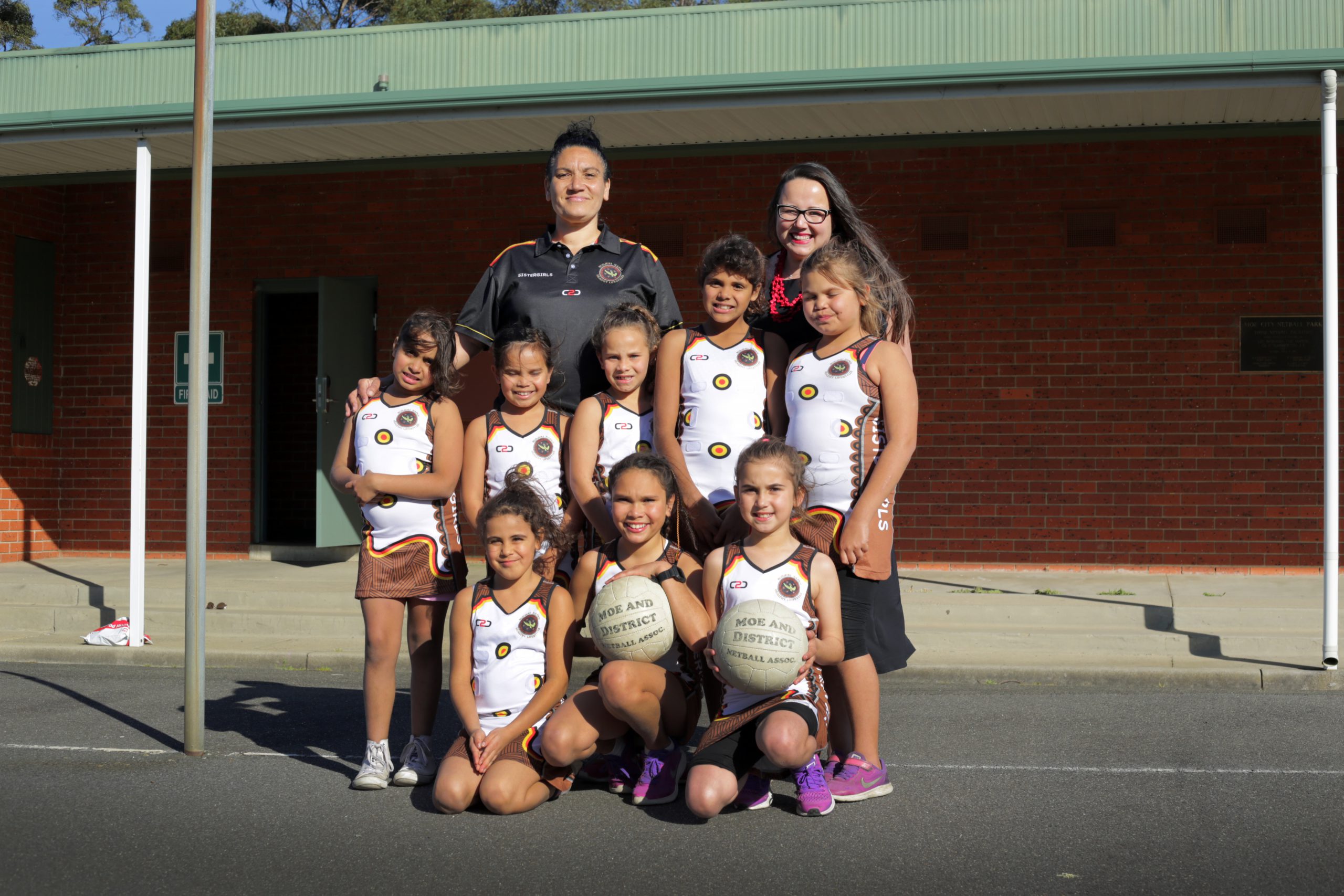 Anne Simmons
The young netballers who formed the Latrobe Valley's first all-Indigenous netball team will next week cruise north to Echuca for a state-wide sporting carnival for Indigenous children, thanks to a donation from a local member of parliament.

Moe and District Netball Association under 9 team Sistergirls were undefeated in the winter competition and will be adding an additional team next year in the under 11s.
"I think they're excited because some of the girls haven't left the [Latrobe] Valley, let alone travel to Echuca," team manager Naomi Murphy said.
"We haven't played since winter so they're keen to get out and of course stay in the caravan park with the swimming pool and make lots of new friends and run into some family as well. There's going to be a mob of family up that way."
The team will travel to the Murray River town on Tuesday for two days of competition and activities with $1100 donated by member for Eastern Victoria Harriet Shing to make it possible.

Murphy said the Moe and District Netball Association had been a really supportive and inclusive club and was looking to expand what it offered Indigenous sports players, including an upcoming first-ever Indigenous round.
Ms Shing said the club was setting a fantastic standard in Gippsland for providing meaningful opportunities for not just girls in sport but for Indigenous girls to "be proud, be strong, get active and get involved in sport".
"As part of self-determination we want to make sure Indigenous teams have all the support that they need to reach the sky and to really smash it out of the park," Ms Shing said.
"We know that team sport is … a great way for young people to get together and to make friendships … and to gain confidence as well."
Sistergirls will compete in a 10 and under team in the annual Victorian Aboriginal Community Services Association Junior Football and Netball Carnival.
Other support for Sistergirls came from Moe and District Netball Association, Budjeri Napan and Kurnai Nations.