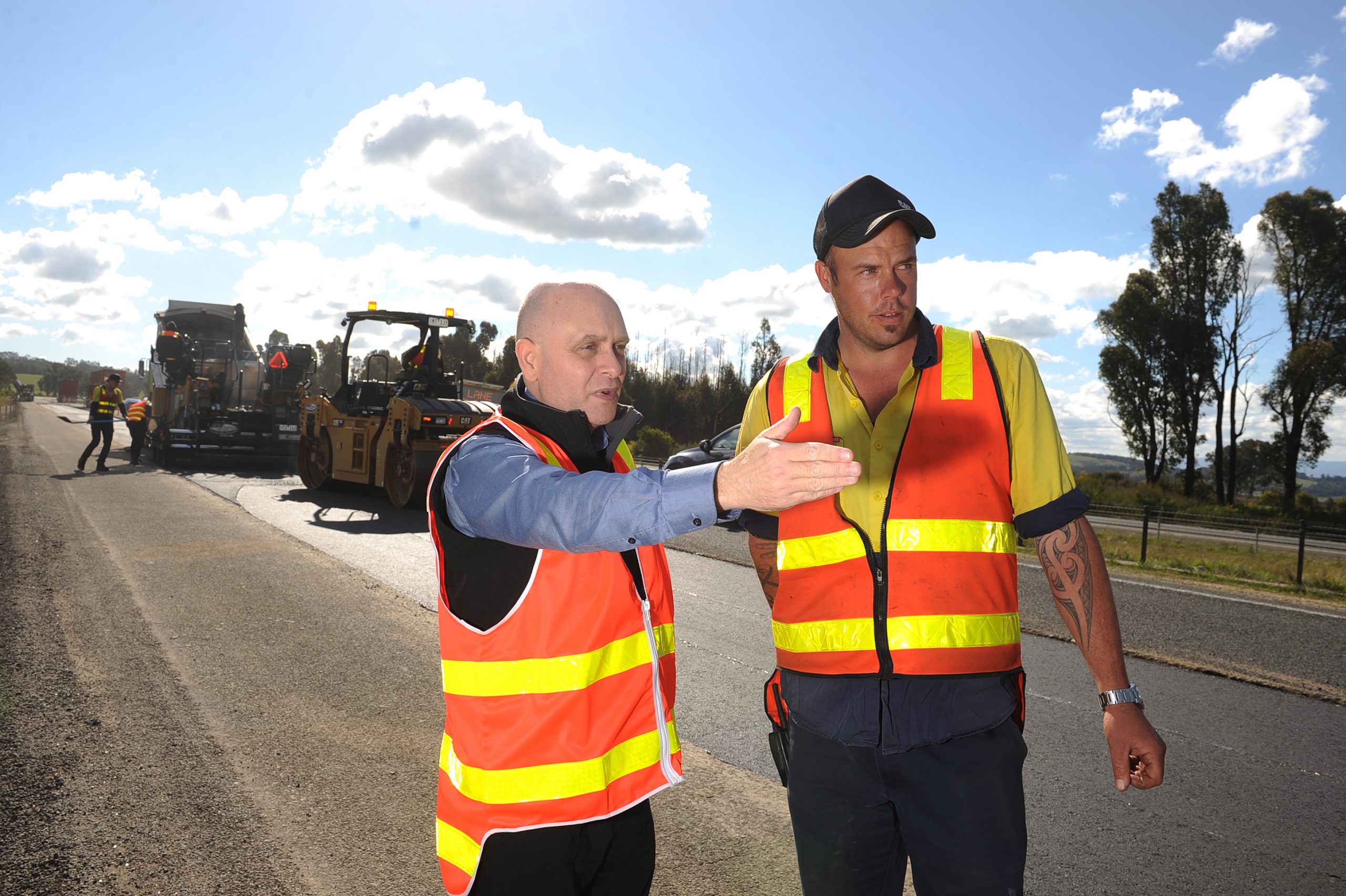 Michelle Slater
Regional Roads Victoria is urging Latrobe Valley motorists to be patient and stick to lowered speed limits as major roadworks take place across Gippsland in the next few months.
The Victorian Government is spending $60 million on resurfacing 30 sites across the region including six sites in the Latrobe Valley.
Locally, three sections of the Princes Freeway between Morwell and Trafalgar are in line for a facelift, including the recent completion of a 600 metre stretch of the freeway near Hernes Oak.
RRV regional director Scott Lawrence said the majority of the roadworks would take place between October and March. He said crews would return later in the season to top-off the surfaces.
Mr Lawrence said he understood drivers' frustration as traffic had banked up along the freeway near the Morwell exit due to lane closures and lowered speed limits.
"We understand that people don't like to get caught in traffic, but people need to be patient as it's necessary to get this important work done," Mr Lawrence said.
"Most motorists are slowing down to 40 kilometres an hour, but people need to be cautious. Most drivers are doing the right thing but some are not paying attention and going too fast," he said.
"We have workers on the ground and we want our workers to be safe too."
Work will soon start on another 600 metre freeway section near the Morwell wetlands on both east and west-bound lanes, and another section in Trafalgar East near the Moe Rifle Range.
He said drivers would be notified in advance with signs letting them know about potential delays.
"We encourage drivers to allow extra time, or consider an alternative route. Generally the delays have been under five minutes, but longer at busier times," he said.
Eleven sites on the Princes Freeway from Longwarry to Genoa will be upgraded this financial year.
Across the Latrobe Valley, the Moe-Glengarry Road, Tyers-Thomson Valley Road and Loy Yang-Morwell Road are also scheduled for major upgrades.
For more information, go to vicroads.vic.gov.au.