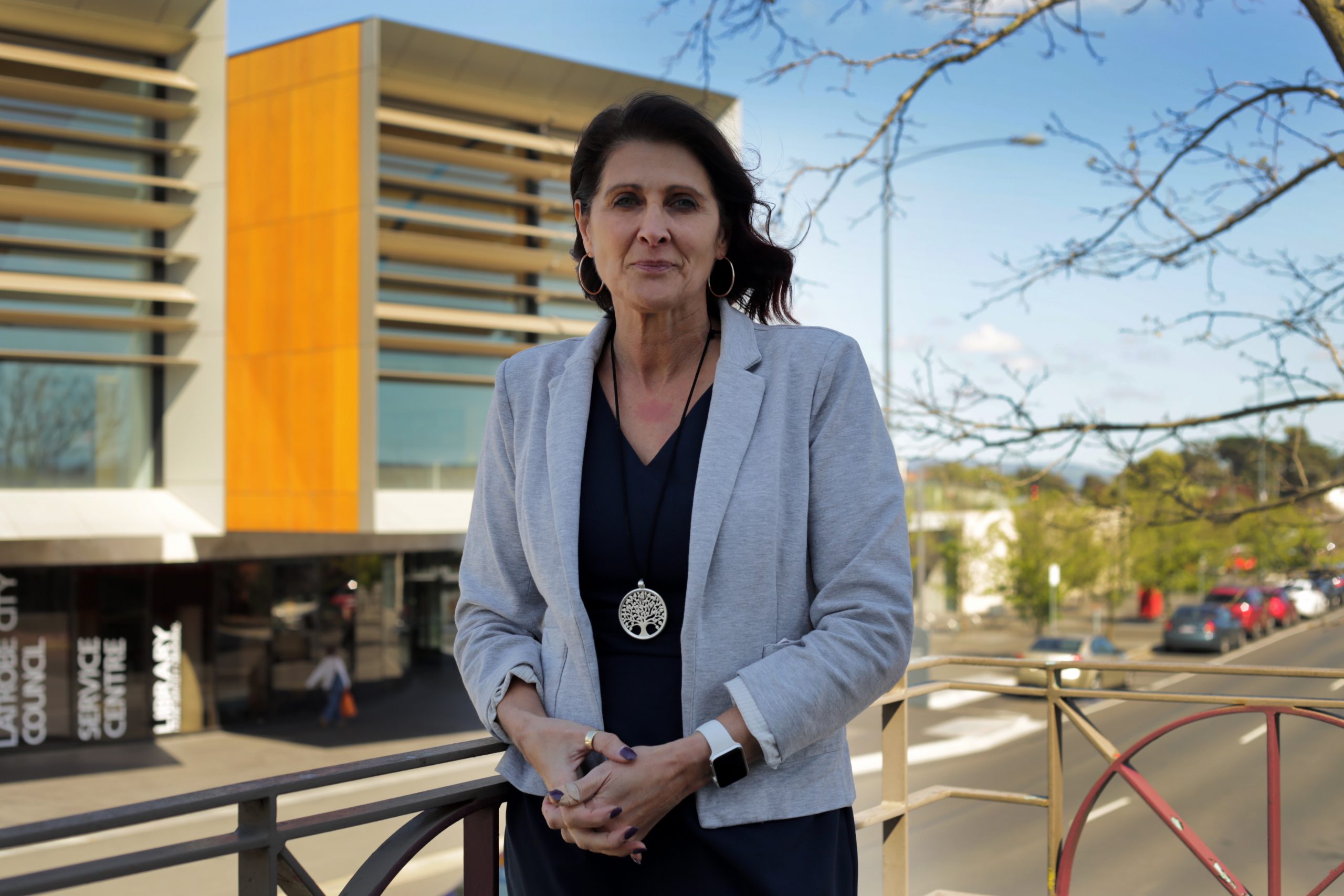 Anne Simmons
Moe traders and politicians alike point to Latrobe City Council to allocate funding to complete the revitalisation of the central business district which came to a halt only half completed.
For more than a decade Moe traders have been driving a community campaign to see the completion of the Moe rail precinct revitalisation but have been left "disappointed" when progress stopped at the opening of the $14 million library in mid-2016.
"We've been let down terribly and we're frustrated we have to fight like tooth and nail," Committee for Moe president Sue Abbott said.
Ms Abbott said the project's completion would reveal the council's support to the town which felt as though it was "always picking up the crumbs".
"We're grateful for any crumb we get when other communities get major projects and they don't have to go through these lengths that we do," she said.
A feature avenue down Moore Street, new car parking, a skate park, playground, and barbecue area on George Street are all features in the stage two plans. Why the project was divided into stages in the first place has been a source of confusion for Moe community members.
"Could you imagine with any of the other projects in Traralgon saying 'here's your new pool, but stage two will be your toilets and change rooms?' … It just doesn't happen," Moe trader Sue Broadbent said.
Another trader, Manny Gelagotis, is equally disappointed by the "unfinished business" in Moe after receiving "the most magnificent" library.
"Moe is getting a little bit old and all towns need a little investment and this was Moe's opportunity," Mr Gelagotis said.
"It was going to deliver what it was going to be, which was revitalise the CBD."
Latrobe City Council general manager infrastructure and recreation Steve Piasente said the completion of the project continued to be a priority for council, yet did not specify whether it would be funded in the next budget.
"The project had to be staged due to the significant costs involved and the amount of government grants provided for the project," Mr Piasente said.
Distribution of costs between government levels for the project in the order of $12 million has not yet been defined by council and Mr Piasente said "significant external funding" would be required.
But the completion of the project lies in whether the council applied for the Building Better Regions Fund, according to federal member for Monash Russell Broadbent.
"Until we have the support of the local government there is no way to move forward," Mr Broadbent said.
State member for Eastern Victoria Harriet Shing said she was looking forward to seeing the council commit substantial funds to deliver the project.
"We do need to make sure that Moe has as many economic and community opportunities as possible," Ms Shing said.
Member for Narracan Gary Blackwood said he put in a funding bid for a pre-election commitment to the second stage and hoped for bi-partisan support.