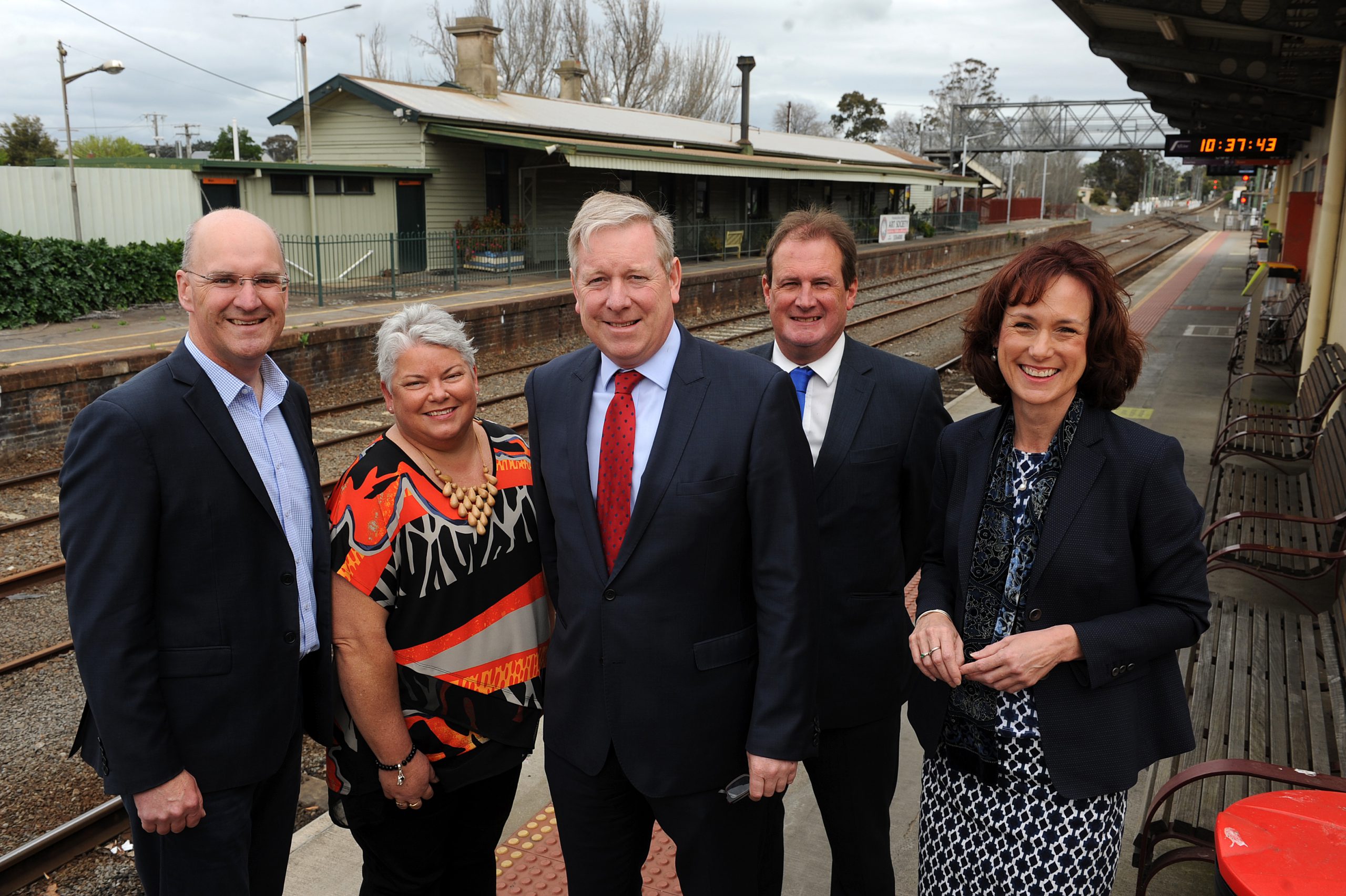 Anne Simmons
High-speed rail which would cut the travel time between Melbourne and Traralgon to 62 minutes is part of the Liberal-Nationals government's promise to decongest the city and improve liveability in regional Victoria if elected in November.

Opposition public transport spokesman David Davis announced the "game-changer" in Victoria's future at Traralgon railway station yesterday, which would allow trains to travel at speeds up to 200 kilometres per hour.
"It will mean Melbourne is accessible for appointments. It will mean tourism works the other way," Mr Davis said.
"I am conscious that Gippsland has in many respects suffered through the recent works but also in a longer term pattern without having access to Melbourne at a speed that is suitable and this begins the process of addressing that historic problem."
The "European-style" rail project would cost up to $19 billion and is expected to spread over 10 years, but Mr Davis said a statewide review into timetabling could begin as early as 2019.
Extra track duplication near Moe Railway Station would extend the Regional Rail Revival underway and a second platform at Moe is part of the plan.
The rail project would build on the Coalition's earlier announcement to conduct a business case for a dedicated regional line.
Mr Davis said his government was "deeply conscious" of the difficulties of finding a clear route into Melbourne from Dandenong to deliver such high speeds.
"The Coalition has separately and previously committed to a detailed study and allocated money for that detailed study to get into Melbourne," he said.
Public Transport Minister Jacinta Allan said Opposition Leader Matthew Guy was "trying to pull the wool over Gippsland's eyes".
"The cost in the proposal being peddled about by the leader of the opposition … just can't be believed," Ms Allan said.
She said the only way to make such speeds possible would be to build a tunnel or elevated rail through Melbourne at the cost of tens of billions with the compulsory acquisition of hundreds of properties.
Liberal candidate for Morwell Dale Harriman said the announcement was about bringing jobs and people to regional areas.
Nationals candidate for Morwell Sheridan Bond said it was not only for regional Victorians, but for all Victorians.
The election commitment to slash travel times in regional Victoria would include high-speed rail to Shepparton, Bendigo, Ballarat and Geelong and building the network would create at least 10,000 new jobs across the state.
Mr Davis said an elected Coalition government would expect federal funding for the project.