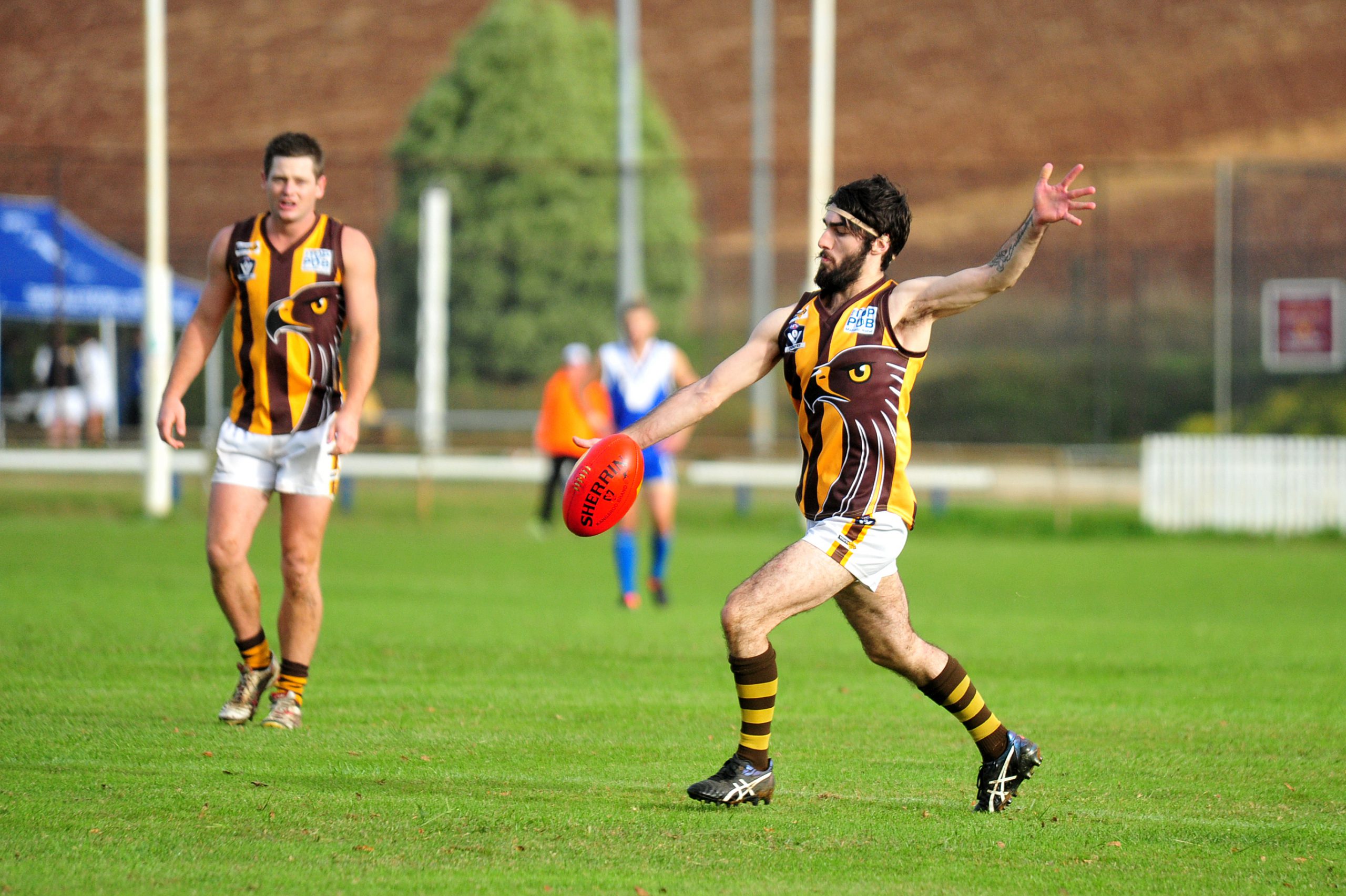 Kate Withers
FOOTBALL
MGFL

There is a new face at the helm of the Morwell East Football Club's senior side, with local Devon Soutar set to lead the Hawks into season 2019.
Soutar, who played with Morwell in the Gippsland League throughout his career, will take on his first senior coaching role after serving as assistant to brother Joel at the Tigers this year.
A two-time premiership and 150-game player, the 33-year-old decided to take on his biggest coaching challenge yet and "jump ship" to the Hawks after Joel relinquished the top role at Morwell at season's end.
The Hawks fell just short of a finals berth this season and finished fifth, but Soutar was confident some promising talent would push the side into the post-season next year.
"Morwell East made contact and I had a chat to president Dave Evans and [outgoing coach] Colin King, who I know quite well, and the top end talent looks pretty good," Soutar said.
"If we can get everyone out there and maybe add some more quality and get that organic growth from inside the club it will put us in a really good position to challenge."
A physiotherapist by trade, Soutar described his coaching style as "structural and strategic".
"For me, I won't get too carried away with big breaks or rev-ups at half-time, and I like to stay pretty cool, calm and collected," he said.
"Whether at work or otherwise I feel like I can communicate messages pretty well."
He insists he was "never a superstar" in his playing days, but was named in Morwell's team of the decade from 2000-2009, which he flagged as his "claim to fame".
He said jelling with the playing group was key ahead of season 2019.
"As quick as I can get player buy-in the quicker we'll have success, and they've got to embrace the challenge as much as I do which is not always easy," he said.
"But if we can do that then that'll hold us in good stead.
"For me, the challenge is that I've stepped out of my comfort zone and this will all be new, but I think you've got to step outside your comfort zone at some point."