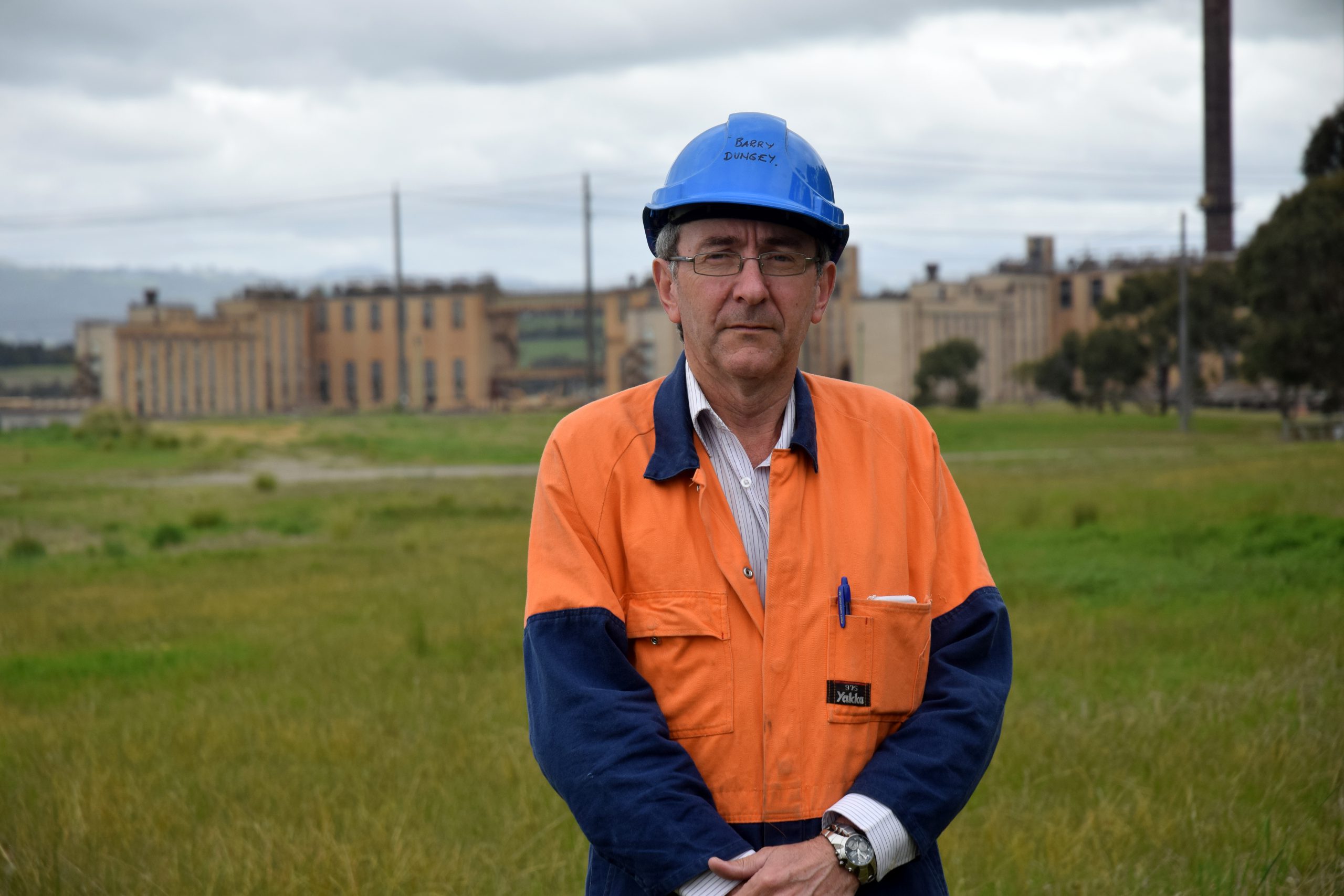 Bryce Eishold and Heidi Kraak
Energy Brix is weighing up whether to appeal Monday night's refusal of a permit to build an asbestos disposal cell on the site of the former Morwell Power Station.
Latrobe City councillors refused the application on Monday night, despite a council officer's report recommending the permit be granted following months of deferrals since the matter first went to council.
Energy Brix remediation general manager Barry Dungey, who addressed council as one of eight speakers on the issue, said the company was yet to rule out whether it would appeal the decision to VCAT.
"I'm disappointed given we put seven months of education … into the community, held a public meeting that had very few people expressing concerns and had support of all the regulators," Mr Dungey told The Express.
"We'll consider our options whether we want to appeal it at VCAT."
"It's hard at this stage to provide an accurate estimation, however, the absolute maximum waste we would expect would be about 15,000 cubic metres of asbestos material," he said.
"That would probably mean somewhere around 300-400 truck loads of asbestos material down the highway. At the moment we're exploring options, however, there is a large asbestos disposal at Bulla and that's on the other side of the city that we're considering."
Energy Brix estimated the cost to construct an asbestos cell on the site of the former Morwell Power Station at "about half-a-million dollars". Mr Dungey said "that funding can no longer be spent in the Latrobe Valley."
However, Latrobe City Cr Graeme Middlemiss said council "located a better asbestos dump" at the Hazelwood Power Station after obtaining an agreement from ENGIE to share the site with Energy Brix.
While Energy Brix has since argued the site at Hazelwood would "be too costly" and not ready before April 2019, Cr Middlemiss said "I believe we could negotiate a time to open that dump closer to now".
"But bear in mind that the Morwell Power Station has been there since 1951 and has laid derelict for about four years. In that situation what does a few extra months matter," Cr Middlemiss said.
Objector Cheryl Wragg said council had "made the correct decision on this matter".
"Council is not responsible for the trucking of material to Melbourne. That is the decision of the company," she said.
"Councillors are on the public record as advocates for the development of a central asbestos waste proposal in the Latrobe Valley and that is the safest approach.
"If there is any risk, the company is putting the community at risk, not the council."
Ms Wragg said the state government had a responsibility to "step into this matter right now".
"I support the development of a state government-funded, established and managed, long-term, centralised asbestos waste facility to handle all of the Latrobe Valley's power industry asbestos waste into the future, in perpetuity," she said.