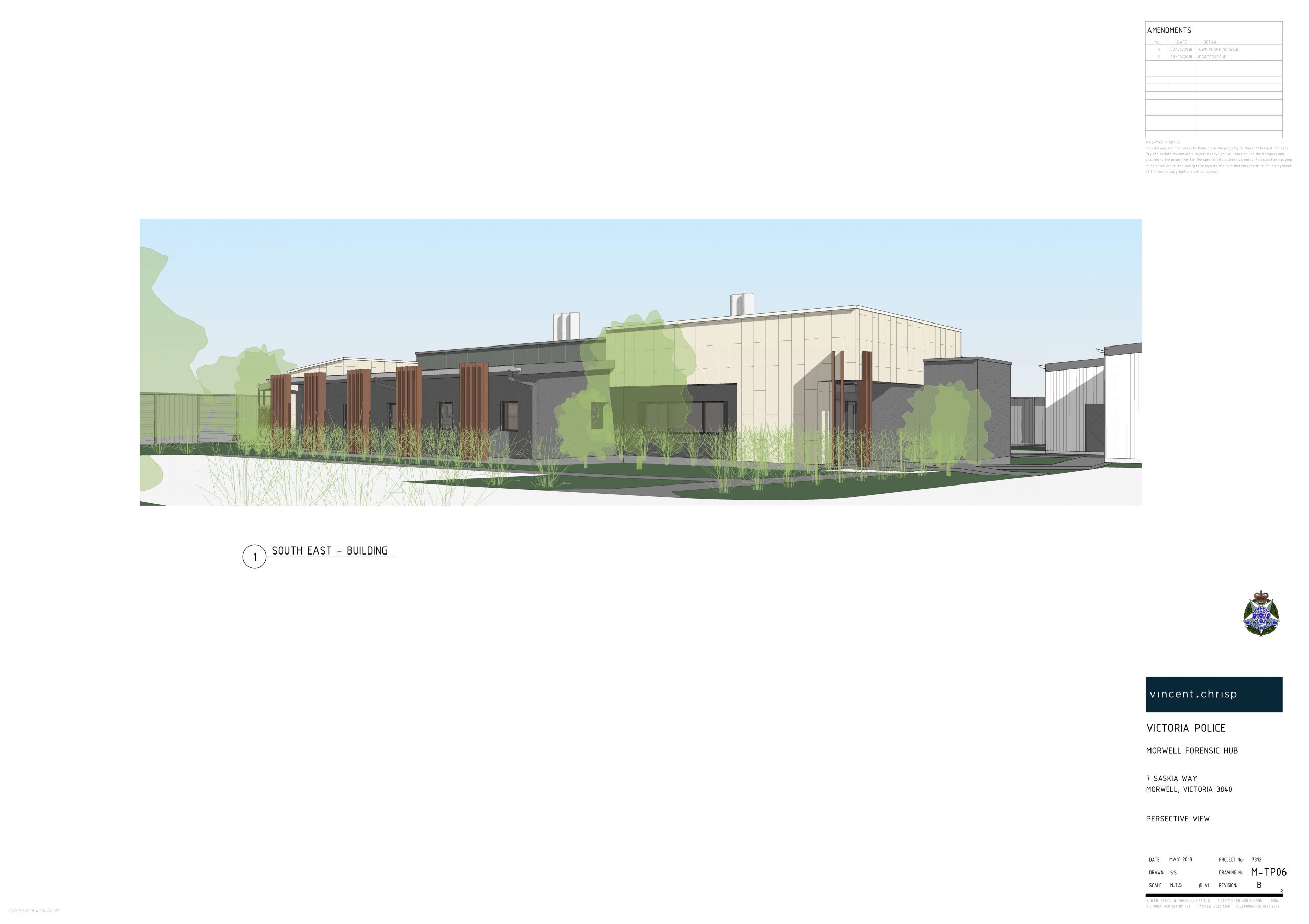 Heidi Kraak
The state government has released the design of the much-anticipated Morwell forensic hub.
The hub, announced last year, will be built in Saskia Way, Morwell with work expected to commence in the coming months and to be completed by mid-2019.
The hub will accommodate 12 new staff, including 11 forensic officers who will be trained to perform multi-disciplinary evidence recovery across a range of forensic services including preliminary drug testing, fingerprint analysis and DNA analysis.
Member for Eastern Victoria Harriet Shing said the forensic hub would allow local police to process data and evidence in the Latrobe Valley.
"This will be so much faster and will bring specialist resources to the Valley to assist our dedicated officers in the work they do," she said. "The forensic hub will give police access to information securely to help enforce the law and prosecute offenders.
"With more officers on the road this new facility will help them keep our community safe."
The Morwell forensic hub is one of two hubs to be built in regional Victoria under the state government's $596 million public safety package.
Victoria Police forensic services executive director John Doherty said it would allow local police to solve crimes more quickly and disrupt repeat offenders.
"The new regional forensic hub will significantly improve policing service to regional Victoria," he said.
"Once they are complete, some of our most commonly encountered forensic evidence will no longer need to travel all the way to our laboratories in Macleod.
"More immediate access to preliminary results will assist investigators in detecting and apprehending criminals before they can commit further offences."