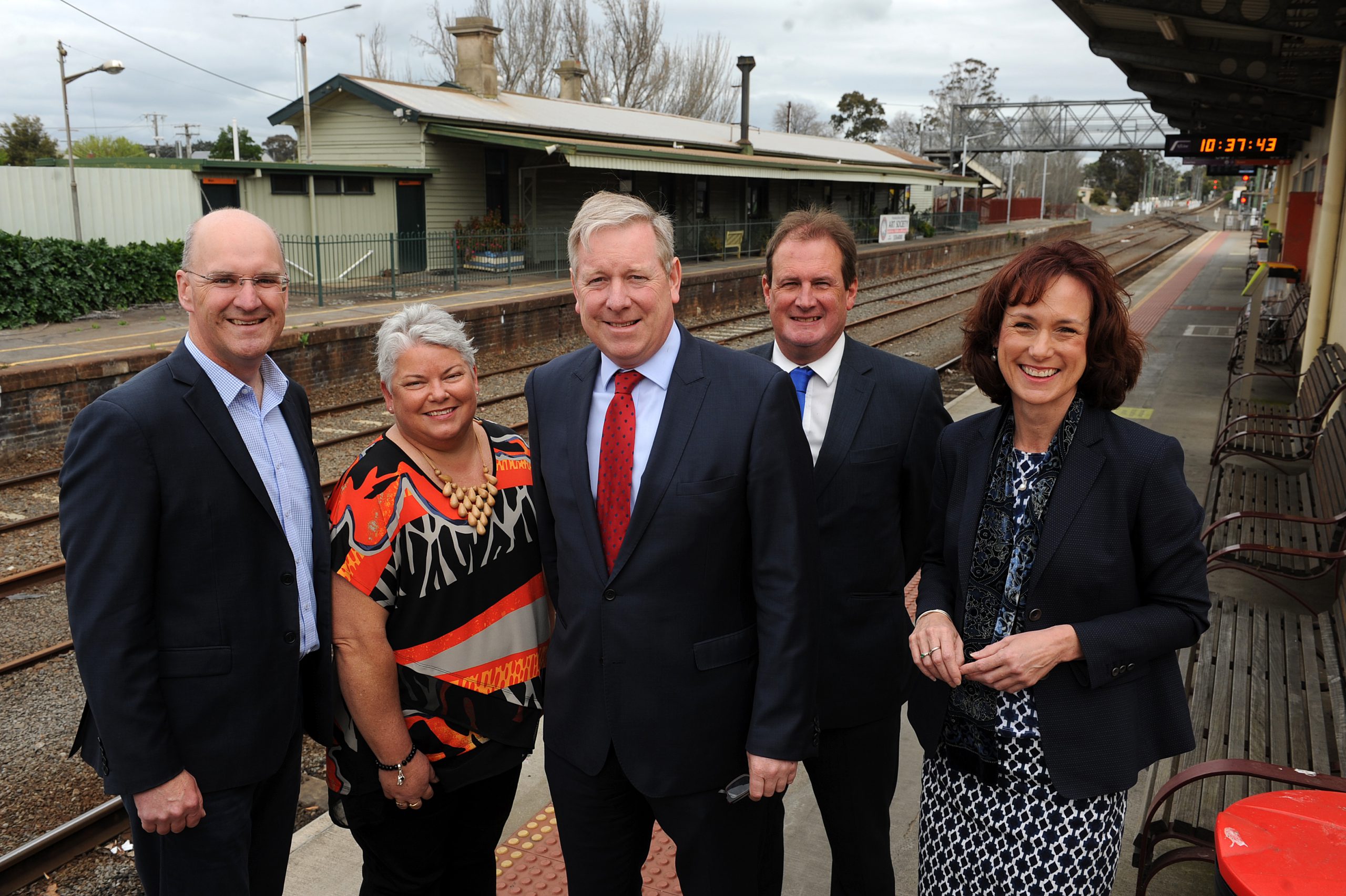 Anne Simmons
A non-partisan rail advocacy group is calling for more detail from the Coalition to reveal how its $19 billion plan for regional fast rail would deliver such high speeds to Gippsland.
Last week Opposition Leader Matthew Guy announced the Coalition's answer to take the stress off Melbourne's population squeeze with a European-style rail network to rush trains to country Victoria at up to 200km/h.
But Rail Futures Institute, a not-for-profit group, has labelled the proposal as "very ambitious" for the Gippsland line.
"At the moment there's no practical way for regional trains from Gippsland to go through the suburbs of Melbourne without being caught behind the very frequent Metro trains, because when sky rail was built, they didn't provide a third or fourth track for country trains," Rail Futures Institute secretary Bill Russell said.
The Liberal-Nationals' election plan would send Victorians on high-speed trains on five routes out of the city to the country, with the promise of reaching Traralgon in 62 minutes.
Mr Russell said most of these corridors needed "significant investment" and, in Gippsland's case, level crossings would need to be removed for safety reasons with trains travelling at such high speeds.
"Will it [the Gippsland line] receive the large amount of funding needed to deliver the speed and journey times mentioned?" he said.
The rail network is expected to be built in 10 years, and opposition public transport spokesman David Davis said on Wednesday the rolling stock would be ordered within six months of being elected.
Mr Russell warned, however, procuring this stock for all the regional lines was "quite a big ticket" and six months to do so was "not impossible, but very, very challenging".
Mr Guy said on ABC Radio Melbourne last week a study would look at how the track would connect Caulfield to Dandenong, and agreed the solution would either be an elevated rail or a tunnel through that corridor.
Member for Eastern Victoria Harriet Shing said people were right to be "extremely sceptical" about the plan.
"When they were last in government they promised Doncaster rail, Avalon rail and Rowville rail and they built nothing. They also cut $120 million from V/Line and didn't upgrade even one kilometre of track," Ms Shing said.
"This is a plan which … appears to involve the acquisition of hundreds if not thousands of properties and businesses and so the Coalition has a lot of work to do to allay the growing concerns about its capacity to deliver on this promise."
Gippsland V/Line Users Group convener Natalie Thorne welcomed "positive discussions" about how to unblock the bottleneck through the Metro section of the line, but believed the focus should be on infrastructure, not on speed.
"That's going to be the hardest bit – figuring out and delivering on a tunnel, new track or new path … so trains are not stuck behind Metro services – that's the key to all this," Ms Thorne said.
"It's acknowledgment from at least one side of politics this is a real issue which needs to be addressed for Gippsland."