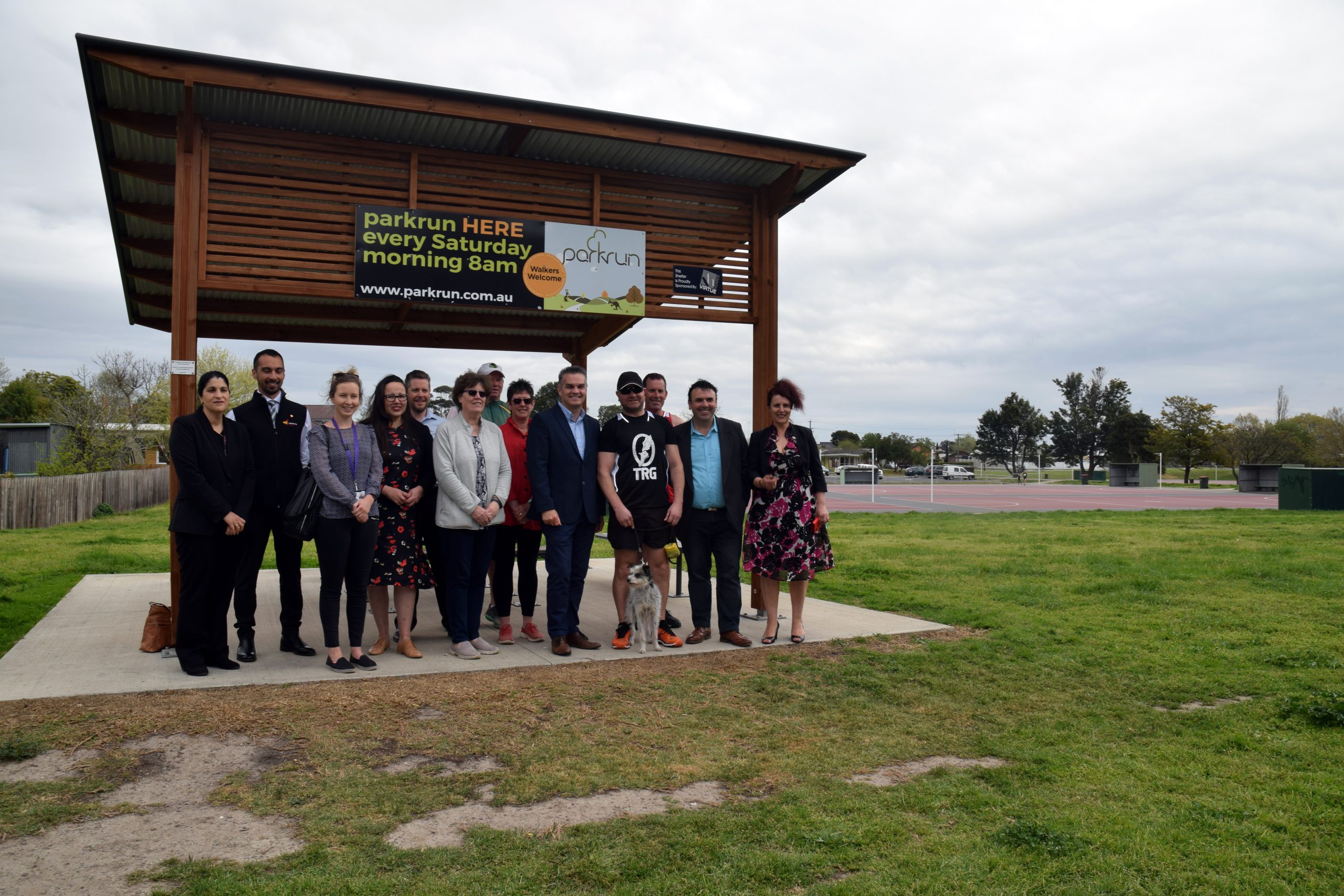 Heidi Kraak
Agnes Brereton Reserve and the Traralgon Railway Reserve will be safer for users after additional lighting is installed.
Member for Eastern Victoria Harriet Shing announced funding for the project last week after Latrobe City Council applied for a grant from the state government's public safety infrastructure fund.
The state government will contribute $141,232 to the project and Latrobe City will foot $40,867.
User groups of the two parks were present for the announcement, including the Traralgon Harriers, Traralgon parkrun and a representative from the Traralgon Railway Reservoir Conservation Reserve management committee.
Ms Shing said the lighting would improve both actual and perceived safety for users.
"As our communities grow we need to make sure that the open space that we have is able to be enjoyed by everyone for as many hours as possible throughout the day, not just in the warmer months but all year round," she said.
"People often use this area as thoroughfare and we want them to feel safe while they are moving from one part of town to another.
"The lighting here will improve the amenity and the accessibility for this par t of town into the future and it will meant that it creates better access for people to enjoy coming together, enjoying public space and enjoying the things we funded through the Latrobe Valley Authority."
Traralgon parkrun director Eudora Walker said the lighting would result in improved safety for the volunteers who arrived early on Saturday mornings to prepare the track for the run.
"For our group it just means that when we are checking the courses on a Saturday morning we've got lighting around the back there, because it is quite dark," she said.
"When we have to check it at 6.30 in the morning, get rid of the dog poo and the sticks and what not, it's a bit safer for people to check the course and see, at the moment we have to carry torches.
"A lot of people use it during the week too and it is so dark around that back bit so, it will be really good and hopefully a lot more people will use it."
Ms Walker said Traralgon's parkrun could attract up to 160 runners on a Saturday morning.
"Operating for three-and-a-half years at Agnes Brereton," she said.
"Now that soccer is finished we are getting into the hundreds now, up to 150, 160.
"The lighting will make people use [the park] more. It will be good."