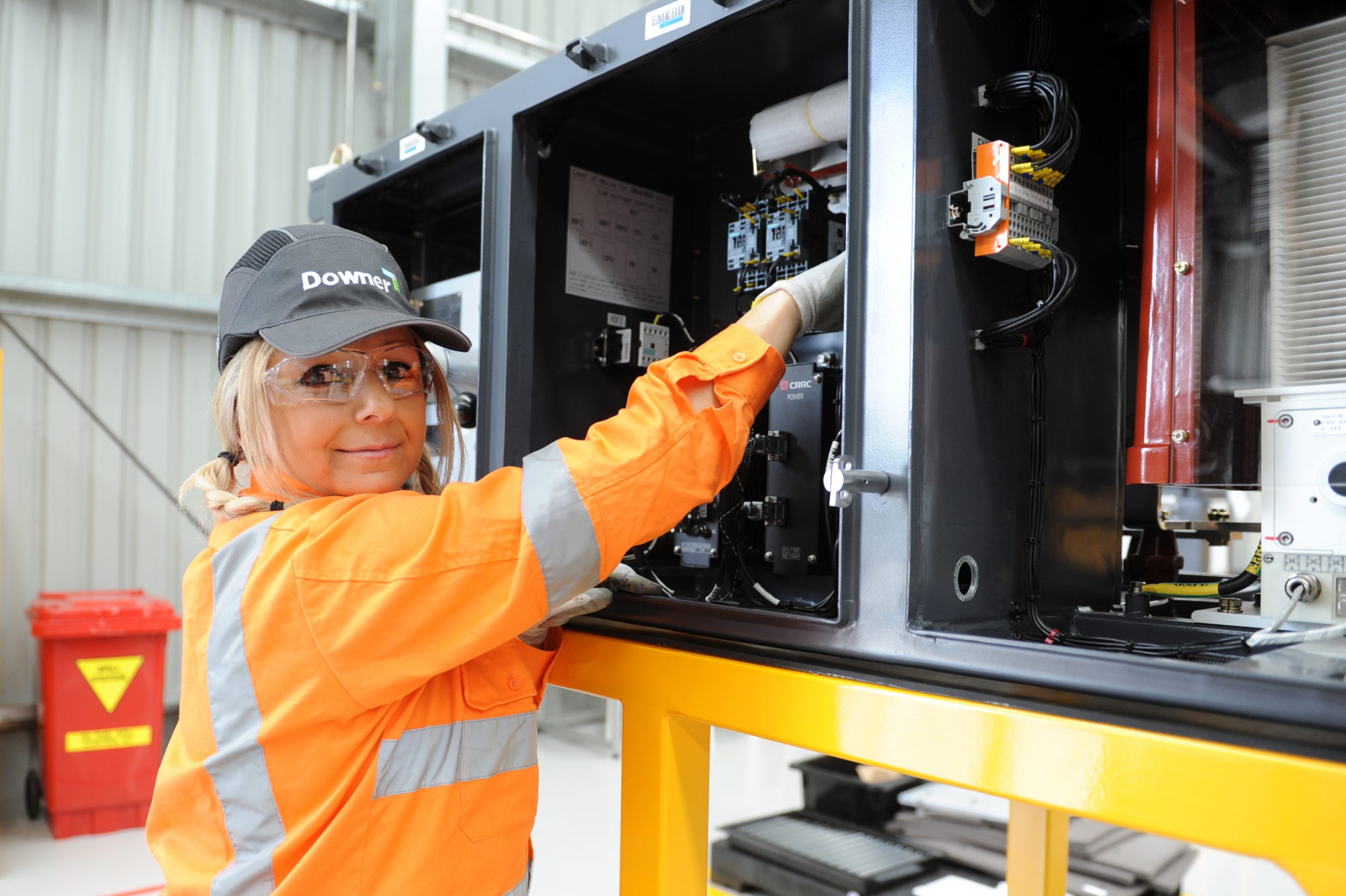 Anne Simmons
Three former employees of closed timber mill Carter Holt Harvey have taken jobs at the Morwell facility helping to build the Andrews government's extra-long Metro trains.
Times Electric Australia has welcomed 16 new workers at the factory manufacturing the traction system in the 65 high-capacity Metro trains which will travel the Cranbourne and Pakenham lines from mid-2019.
Industry and Employment Minister Ben Carroll visited the site on Thursday to view the progress of the "first-class" project's Morwell arm.
"To think, right here in Morwell you're building the important electrical systems from the auxiliary, to the airconditioning, to the actual power of the train," Mr Carroll said.
The "better, bigger" trains will carry 20 per cent more passengers than any other train on the network.
Former Carter Holt Harvey worker of eight years Olivia Milesevic said the mill's closure left her in "shock" with a mortgage and an uncertain future.
But since finding employment at Times Electric the Morwell resident has found security and is learning new skills.
"It's almost like an engineering job. It's fantastic, it's hands-on," she said.
The initial recruitment drive advertised 25 Morwell-based jobs for the project and member for Eastern Victoria Harriet Shing said more jobs would come online.
"Seeing Downer, Evolution and Times Electric come on board to be able to deliver local jobs for Latrobe Valley residents, including a number of workers displaced from Carter Holt Harvey, is a really positive signal around the investments we're making into manufacturing," Ms Shing said.
"Every single job that we create matters and every single job that we create makes a difference and that's exactly what we're seeing on the ground today."