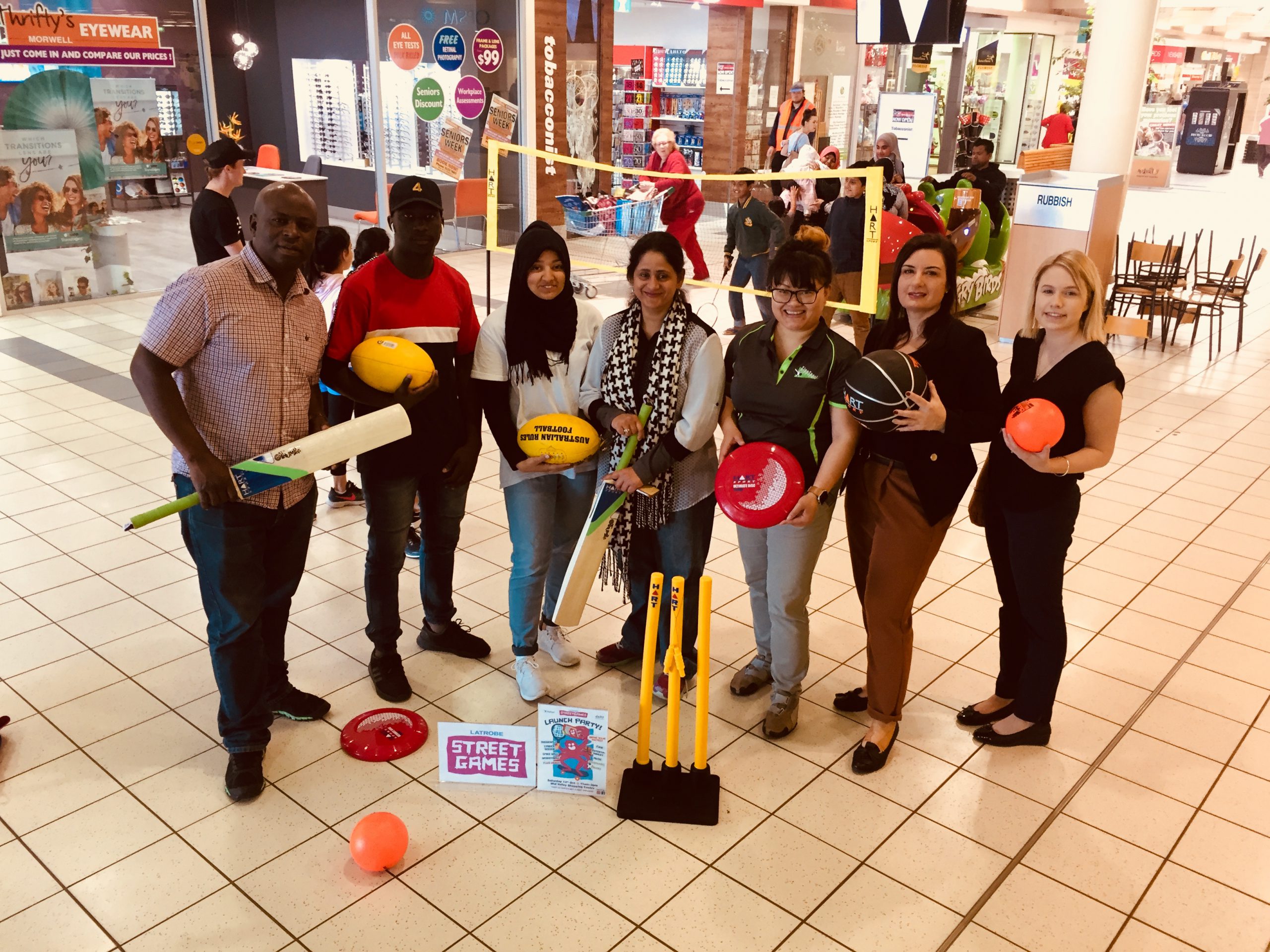 A program providing young people in the region with opportunities to get physically active will be launched at Mid Valley Shopping Centre on Saturday.
Funded by the Latrobe Health Innovation Zone, Gippsport's Latrobe Streetgames will reveal the sports and programs it will roll out across 12 towns in the region.
Program co-ordinator Den Lim said the goal of the program was to improve the health and wellbeing of young people by engaging them in sport and active recreation.
"It's less about competition and structure," she said.
"It speaks to young people who may be disengaging in traditional sport, or who may not have the funds to pay or the funds to get to structured sports, because we are literally going to be popping up on their street, or near them."
Ms Lim said the programs would be supervised by trained staff who could support young people with other issues that arise as they get to know them.
"We might be at Morwell at the skate park at 4 o'clock. We'll be there every week, so they can come and play some games every week and young people will know there will be a constant time and place for them to go to play," she said.
Over the last couple of months the people behind the initiative have been working with a team of about 30-40 young people and stakeholders in designing the rollout, according to Ms Lim.
"We've been exploring the right time, the right place, the right style, the right types of sports across the Latrobe Valley," she said.
"So all that work is going to be revealed at the launch party. We'll have our website, we'll have all our our programs, uploaded into a central location." The launch party will feature sports such as dodgeball, street soccer and basketball, while there will be entertainment, music, giveaways and prizes.
"We will be showcasing a range of different pop-up sports and games that will be rolled out across Latrobe City townships over the coming weeks, revealing the full delivery schedule on the day," Ms Lim said.
"We're pulling together a skating and scooter package, so we'll do some demos around that.
"Roller Derby Gippsland Rangers are coming in to do a roller derby demo. We've also got the Dodgeball Gippsland league as well."
The launch party will be held on Saturday, October 13 from 11am until 3pm at Mid Valley Shopping Centre.
For more information about the launch party, visit the Latrobe Steetgames Facebook page.