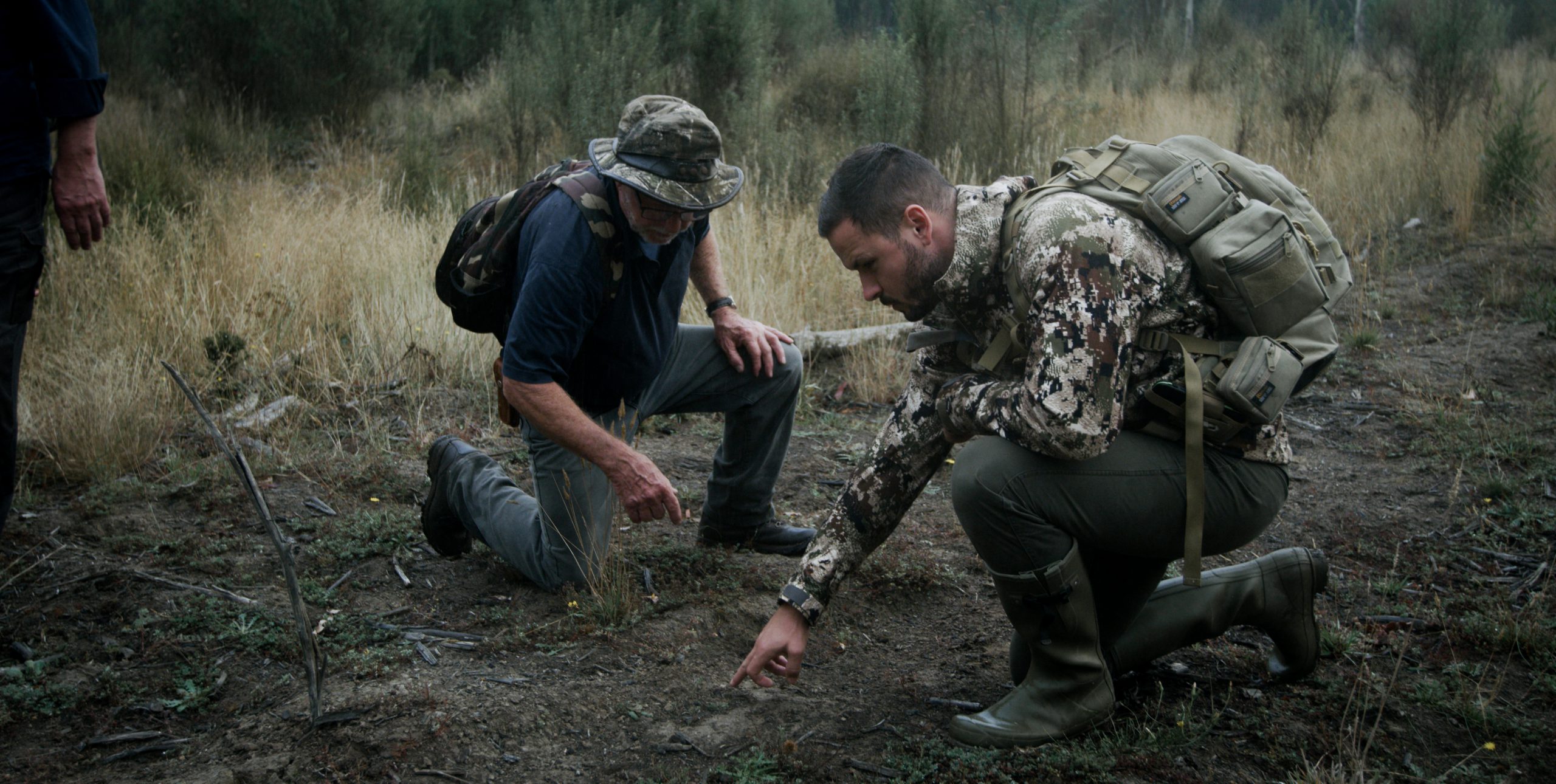 Michelle Slater
Gippslanders are being invited to share their stories of big cat sightings in the bush, for a new documentary looking into the elusive animals that have become entrenched in folklore.
Movie director Stu Ross is working on a film called The Hunt, and wants to hear from anyone who reckons they've seen anything resembling a black panther, or puma in the local landscape.
An interview session will be held next week in Geelong for people to share their stories on camera, for a serious conversation, without being ridiculed.
"We feel that every time a new story comes out, that person gets torn to shreds and it gets sensationalised by the media when there are any reports of sightings," Mr Ross said.
Filmmakers have teamed-up with big cat researchers Simon Townsend and John Turner, who have been looking into the existence of big cats in Australia for the past 40 years.
They have also recruited the expertise of ex-Australia Zoo big cat handler Vaughan King, who is taking over the research to try and prove these animals are really out there.
Mr Ross said these researchers have had more than 2500 reports in the past two years, but most of the evidence is of blurry photos from people not ready with their camera.
"There are countless of credible stories I've heard but I think people may question if these are being reported not for pure motives, they could just be doing it for fame," Mr Ross said.
He said that historically, Gippsland was a hot-spot for big cat sightings but that these had dwindled off in recent years.
However, a glance at The Hunt's Facebook page reveals a handful of comments from Gippslanders sharing their tales about sightings across the region.
Mr Ross said they had been setting up motion-activated cameras in the bush around the Otways, Newcastle and through Western Australia to try to snap the big felines.
He said they were also getting DNA tests done on a calf that appeared to have been killed consistently with how a big cat mauls and eats its prey.
"We are regularly investigating sheep and calves killed in interesting ways, gutted cleanly from the inside out," Mr Ross said.
"One farmer lost countless of sheep in the same paddock, by the same tree, and now he won't use that paddock."
Interview times will be held in Geelong on Saturday, October 13 between 9am and 6pm.
To arrange a 15 minute session, email thehunt@robotarmyproductions.com.au.
For more information, go to the TheHuntFilmAUS Facebook page.