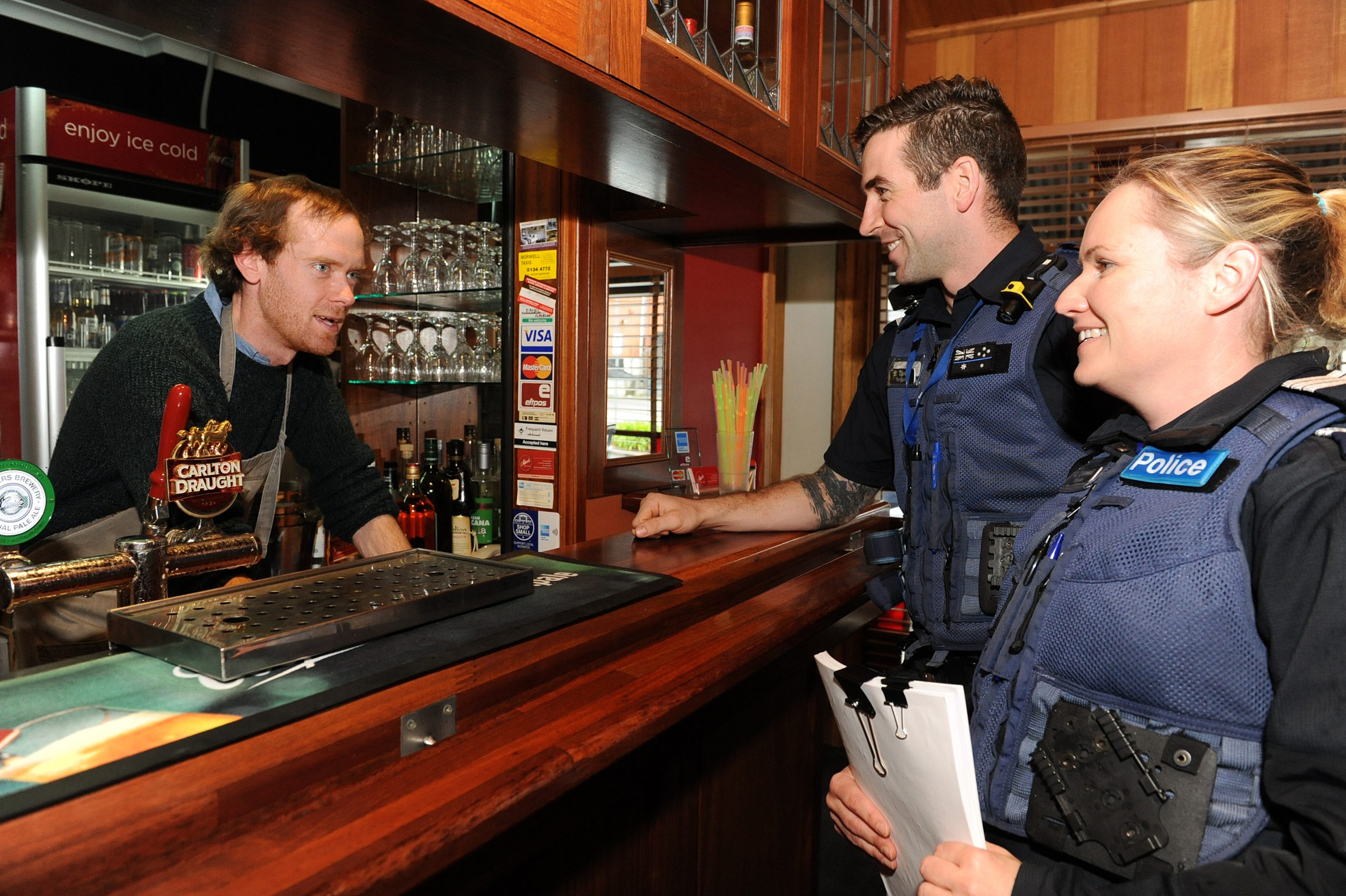 Bryce Eishold
A new database with contact details of every business in the Latrobe Valley is being rolled out across the region to help emergency service personnel contact business owners after hours.

Police hit the streets this week to speak with traders about the importance of taking part in the register which is expected to streamline the process for police when an emergency occurs.
The contact register which is for police use only is designed to help emergency services contact owners in the event of a break in or damage, such as a fire, to their property outside of work time.
Morwell Sergeant Jon Davey said only a handful of businesses were on the database and encouraged people to register and update their details.
"It means if we do need to contact a specific person regarding a business, then we have a central storage location we can go to get those details," Sergeant Davey said.
"It's only very early days so we've only got a few businesses on it at the moment so we're asking for any business in the Valley to come forward."
Initially designed for Morwell, Sergeant Davey said with assistance from Latrobe City Council, police were able to broaden their approach to include businesses across all towns of the Latrobe Valley.
"It was something I realised we were lacking in, just from having the need to contact specific people and realising their details weren't there," Sergeant Davey said.
"We have a system that we use to contact people but if they haven't been in contact with police recently, then quite often their contact details can be outdated."
The opt-in register is an optional police resource businesses can take part in, however, police said it was in the best interests of business owners to get involved.
Registration forms are available by phoning Sergeant Davey at Morwell Police Station on 5131 5000.