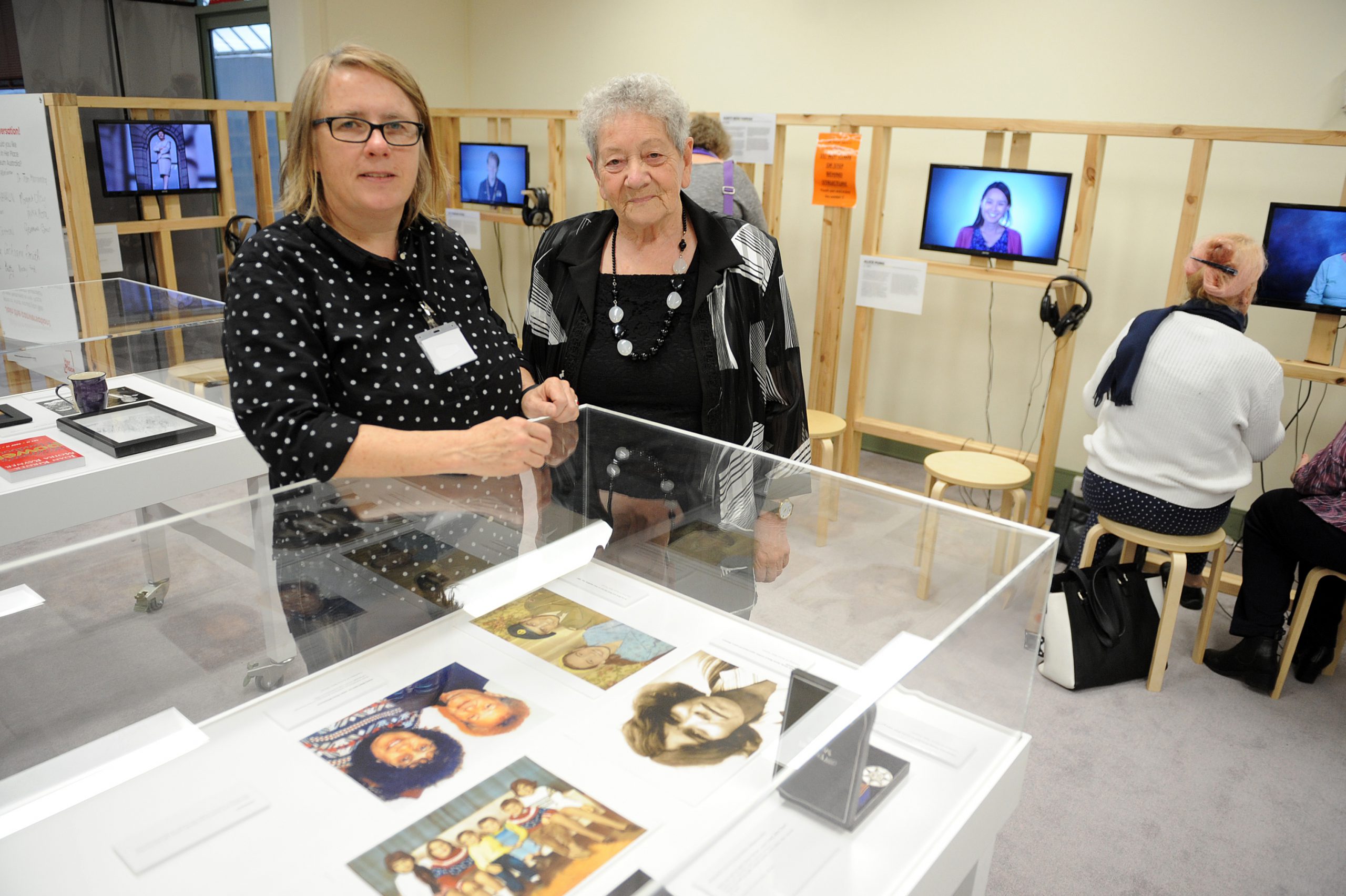 Michelle Slater
The Morwell Library is hosting a special exhibition that honours some of Victoria's powerhouse women.
Her Place honours 10 women from diverse backgrounds, many of whom are on the Victoria Honour Roll of Women, with an exhibition of personal artefacts, video interviews and stories.
It includes three Gippsland shakers and movers, Indigenous youth justice advocate Auntie Bess Yarram, Aboriginal health champion Alma Thorpe and rural mental health crusader Sallie Jones.
Show curator Angela Bailey said many of the women had made significant impacts to society but their stories were untold.
"Some of the stories and the main themes that all the women talk about are how previous women have inspired them and how much they have given back to the community," Ms Bailey said.
"But, we also acknowledge there is also a lot to do in terms of women in society and the community."
Sale elder Aunty Bess was involved in the Koorie courts and establishing projects to keep young Indigenous people out of the justice system.
"I look at women like my mum, going back to the days of the Stolen Generations, they called her Auntie Ruth, to me she had so much patience and love for her people," Aunty Bess said.
"My sister Rose was the first Aboriginal person to put our language [Noongar] into a dictionary and now it's used in schools."
Member for Northern Victoria Harriet Shing officially opened the exhibition and said women across Gippsland had a "profound history of strength, endurance and innovation".
"In having strong, visible and capable women around us, we also learn how to use our own voices, and this is where the enormous ripple effect can begin, often from the most everyday sources," Ms Shing said.
Her Place will be on display at the Morwell library until October 20.